02-15-2017, 08:00 AM
Instructor of the Stig™

Location: Wadsworth, Ohio

Join Date: Feb 2009

Posts: 5,288

Mein Auto: Hover Car on Wheels
:: ECS Tuning:: Oil Service Sale!!! Ends 02/17/17
---
The oil change, probably the most common service known when owning a vehicle, no matter if you work on cars or not.
This time, instead of just having our convenient bundles, we put them on sale with FREE shipping for a limited time, don't let these saving slip by you.
With savings like this, now is the perfect time to use that extra cash left in your pocket to get those fun parts you've had your eye on.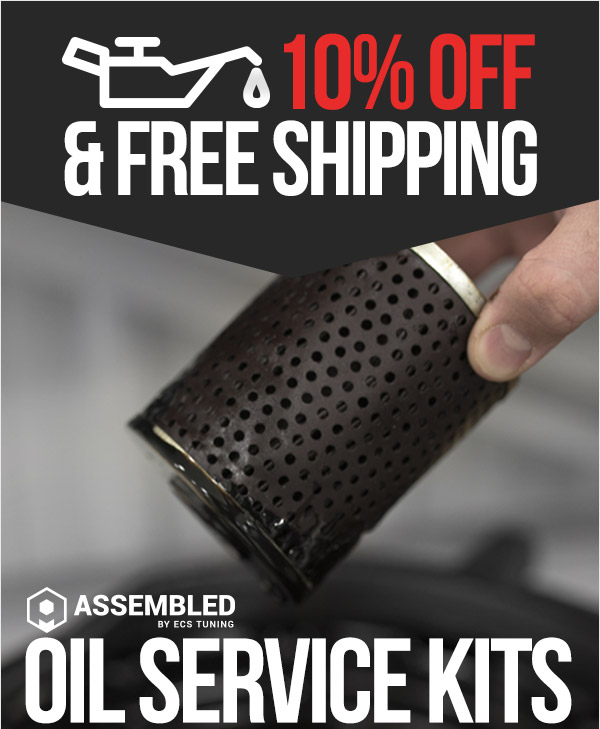 Click HERE to shop now
__________________
Have questions? Need answers? Live Chat us! 8:30am to 12:00am Midnight EST
sales@ecstuning.com
|
customerservice@ecstuning.com
Customer Service Hours: M - F 8:00am - 8:00pm EST | Saturday: 10:00am - 7:00pm EST
Sales Team Hours: M - F 8:00am - 11:00pm EST | Saturday: 10:00am - 7:00pm EST
800.924.5172 |
OEM BMW Part Number Search
Click
HERE
to read what people are saying about ECS Tuning