05-07-2011, 09:07 PM
Registered User

Location: Dallas

Join Date: May 2007

Posts: 77

Mein Auto: 740iS, CLS55 AMG, XKR
DFW7 Meet Pics - Cars and Coffee Dallas & Brunch, 05/07/11
---
DFW7 had our little meet today, May 7, 2011. Weather was perfect in the 70's in the morning. We attended the Cars and Coffee Dallas (C&C) hosted by Classic BMW. Special thanks to Classic BMW for holding some precious parking spots for us until 8 AM. Some of us got there early enough and were able to park together. The rest had to park separately but had no problem finding the group. In all, seventeen (17) BMW 7 Series and 20 participants showed up. Warm welcome to our new members: Al, Berard, Michelle & Stacy. We were at C&C until 10:30 AM; plenty of time to check out all the nice rides there. Not sure how many attended C&C today but there were over 1,200 cars last month. Some of us continued on to have a delicious brunch at Whiskey Cake in Plano afterward. Since _wolf, NoahG and TxDarth had donated some car parts, we decided to play a little trivia game regarding the history & funny events of DFW7. A lot of laughter ensued and the results were many happy winners. The gangs goofed around and snapped some pics of the "award presentation". Afterward, we hang out at the parking lot for couple more hours. Some code reading and light repair work were performed at the parking lot in the usual fashion of people helping each other out. Many helpful tips, as well as BS, were shared and exchanged. TxDarth, been the generous person he always is, simply gave new set of side moldings to a fellow DFW7 member. I asked him for Darth's engine but he asked me to be patient as he would consider after he completes the Monster Miata project. So, it looks like I have to wait another 10 years….

A special note regarding our newest member Michelle. She is one smart lady. First noteworthy thing regarding Michelle, she was the one that told her hubby, Stacy, that she likes driving the E38 and wants one. Second noteworthy thing, they were just in the neighborhood and saw all the 7's parked outside of Whiskey Cake. Michelle asked her husband to pull over and check us out. A very smart, intelligent young lady indeed; for she must have spotted all those good looking fellas just happened to be hanging out at the parking lot….

Pics below,

JL



Cars and Coffee Dallas May 7th, 2011 hosted by Classic BMW




JohnG in shades next to his '01 740iL Highline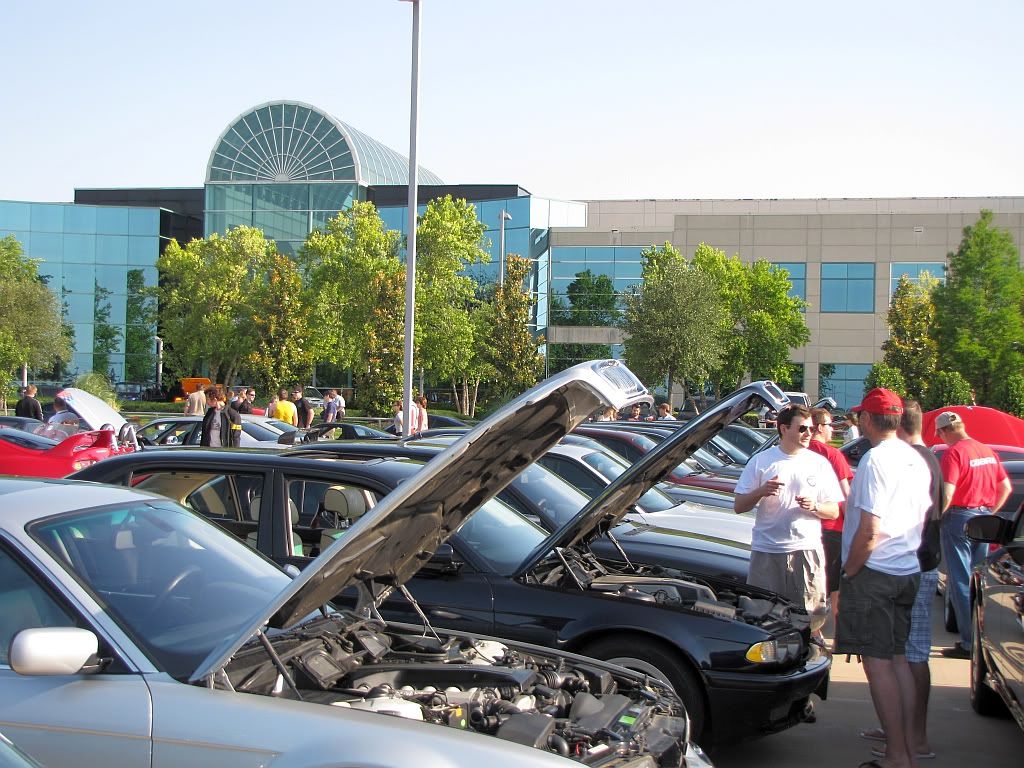 Robert B.




Joseph (Joe P's son), Steve, Chris, TxDarth, dasboot, turkeybird740i, kwbooth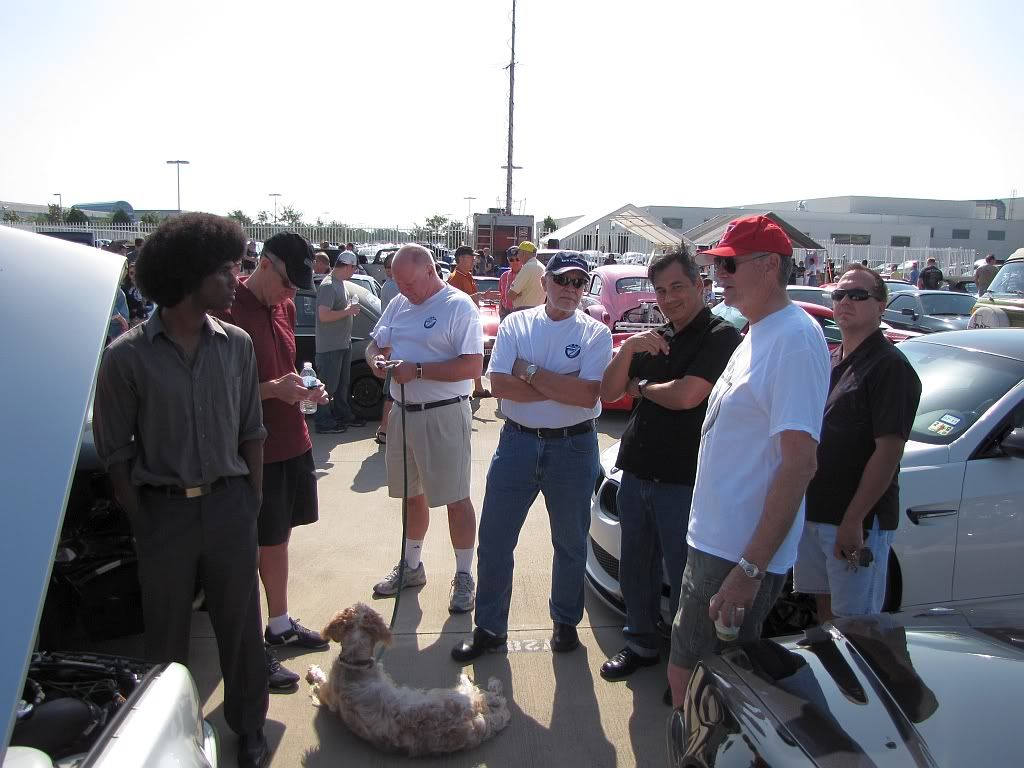 Exotic cars section, this is maybe 1/3 of them, rest had to park elsewhere.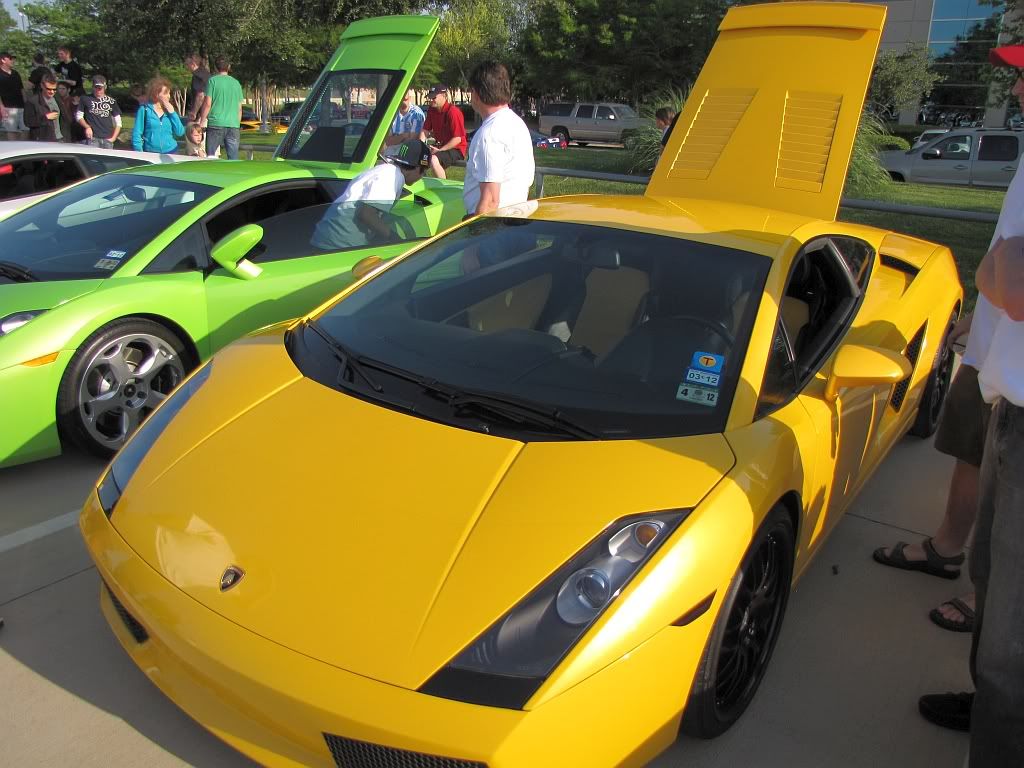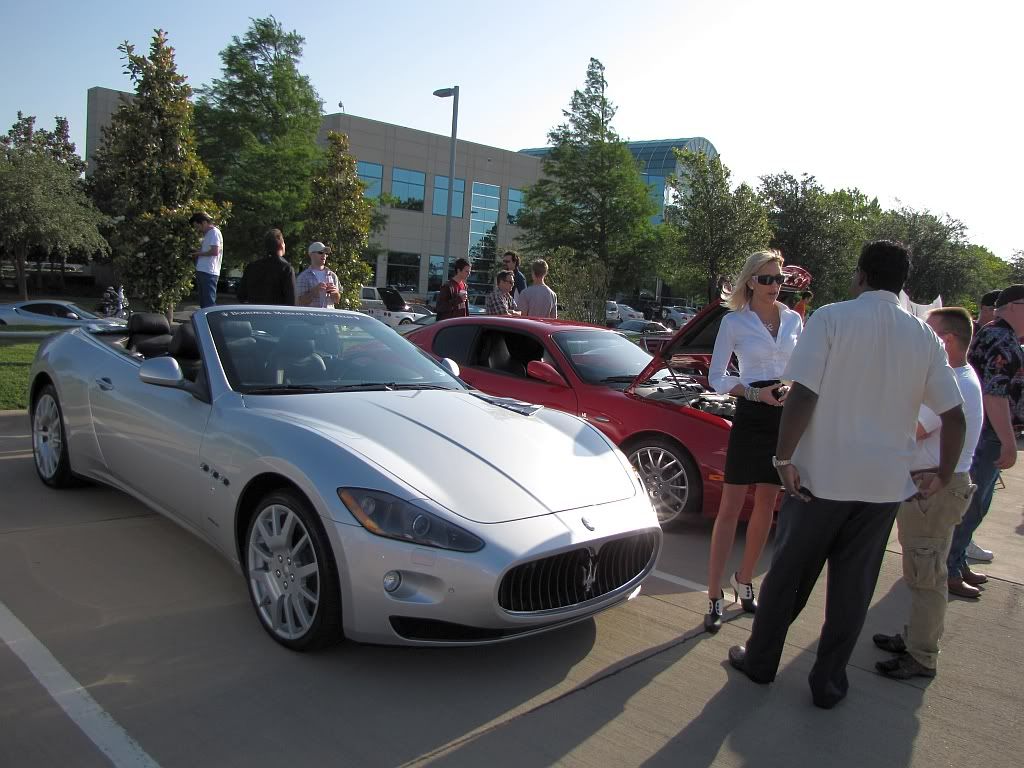 This Aerial Atom is one fast little guy.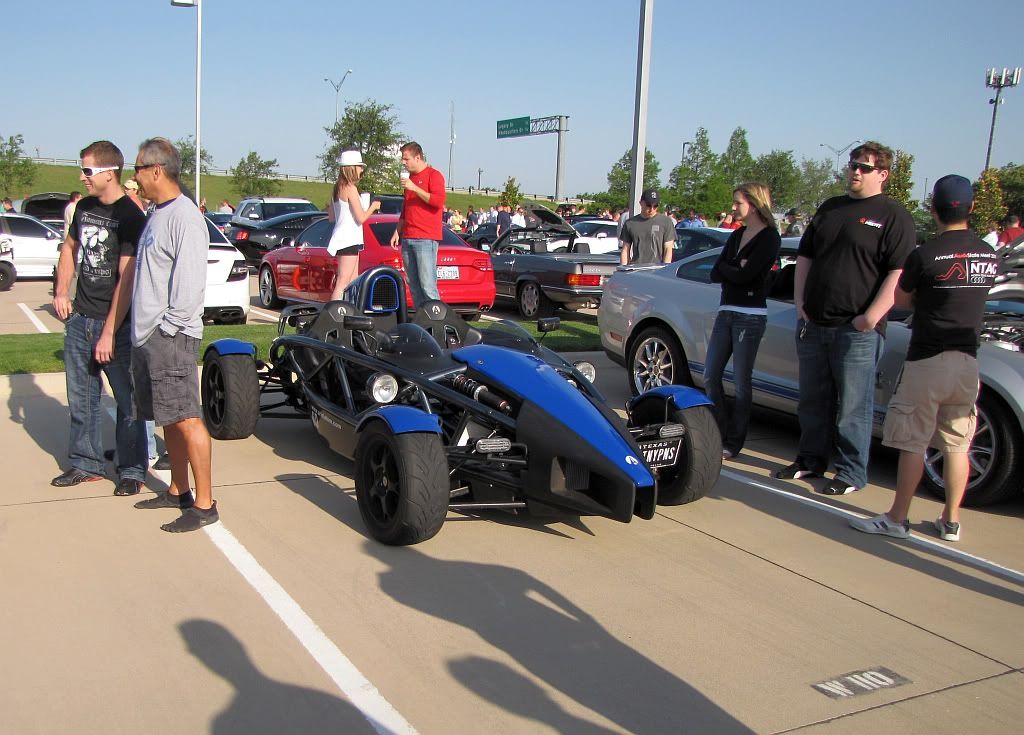 Cars and Coffee Dallas enthusiastic young volunteers; coffee proceeds this time goes to benefit Kidd's kids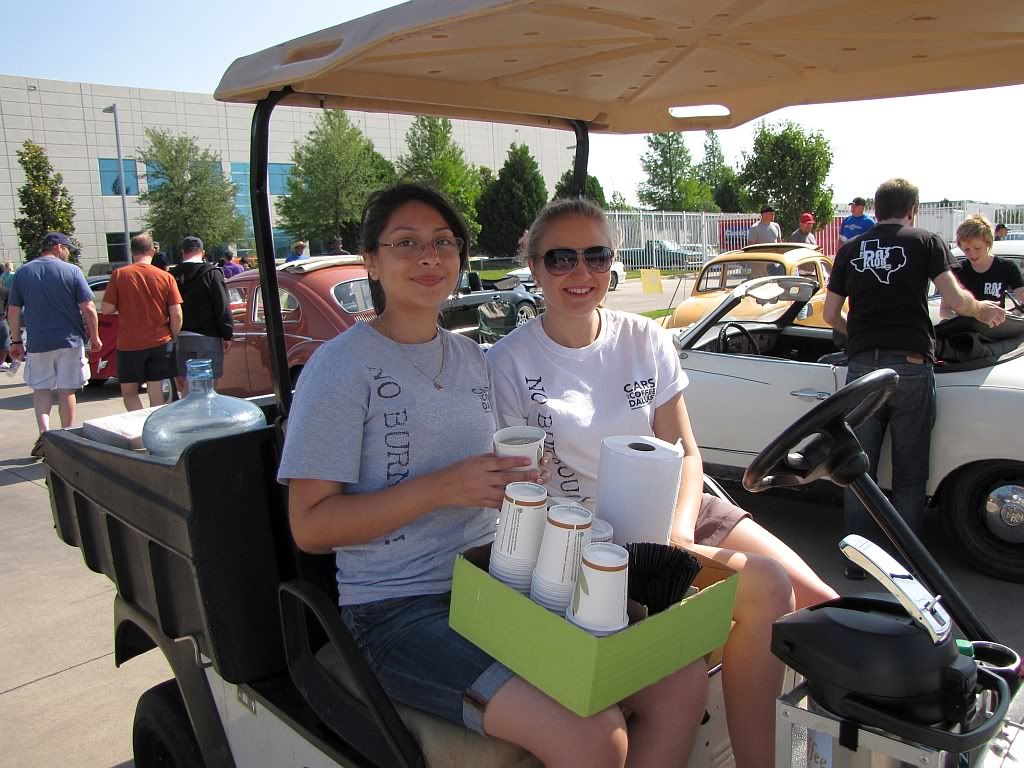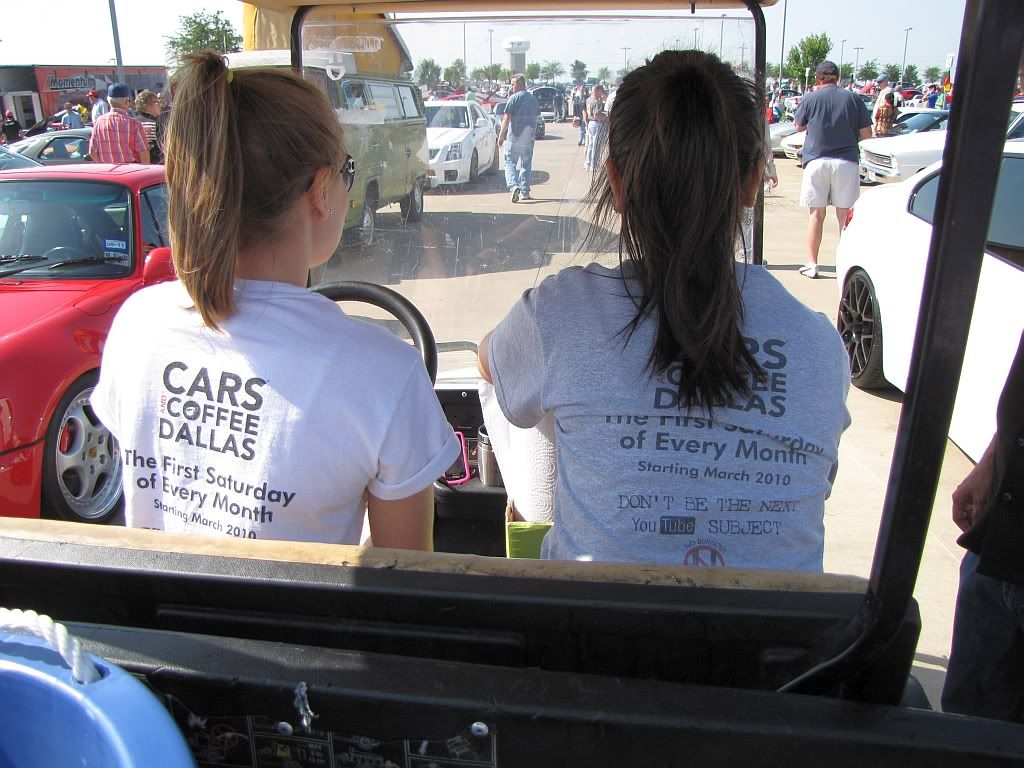 Yummy for the tummy! 3 Little Pigs in Whiskey Cake Plano




BMW anti-freeze coolant donated by _wolf. Joe P (in red). is the lucky winner. Byron presented on behalf.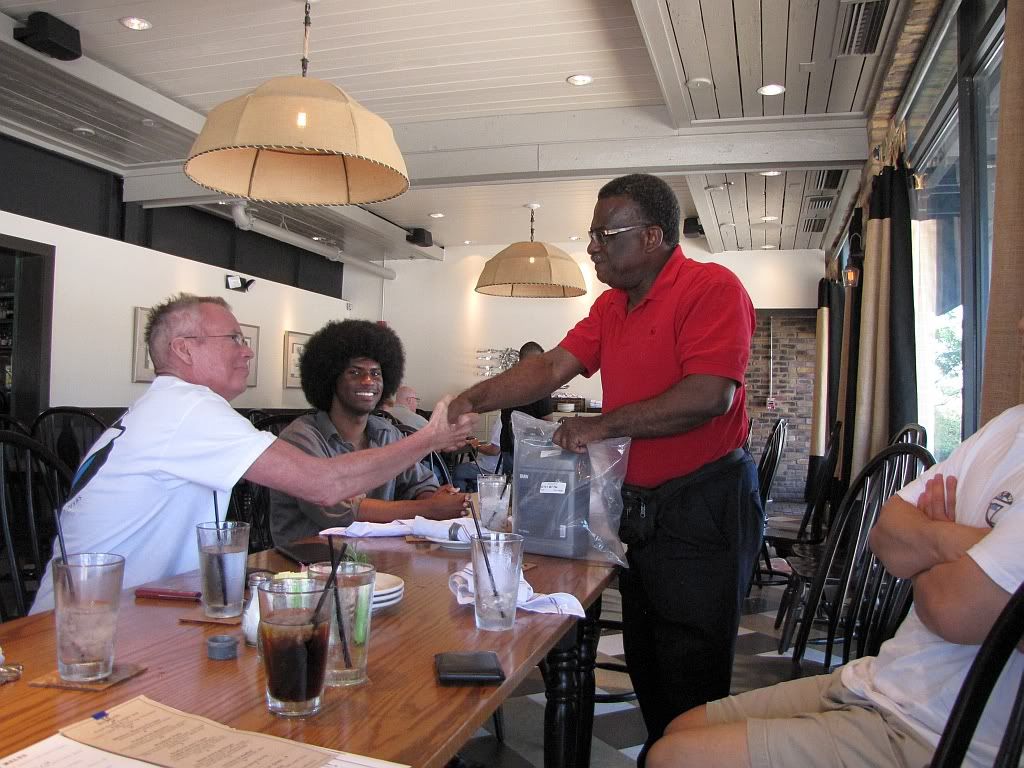 dasboot won a set of Dent King repair kit donated by TxDarth




TxDarth won a BMW oil filter donated by NoahG, . Lurcher presented on behalf.




Dan won two quarts of Mobil 1 donated by NoahG Lurcher presented on behalf




Some of the DFW7 cars outside of Whiskey Cake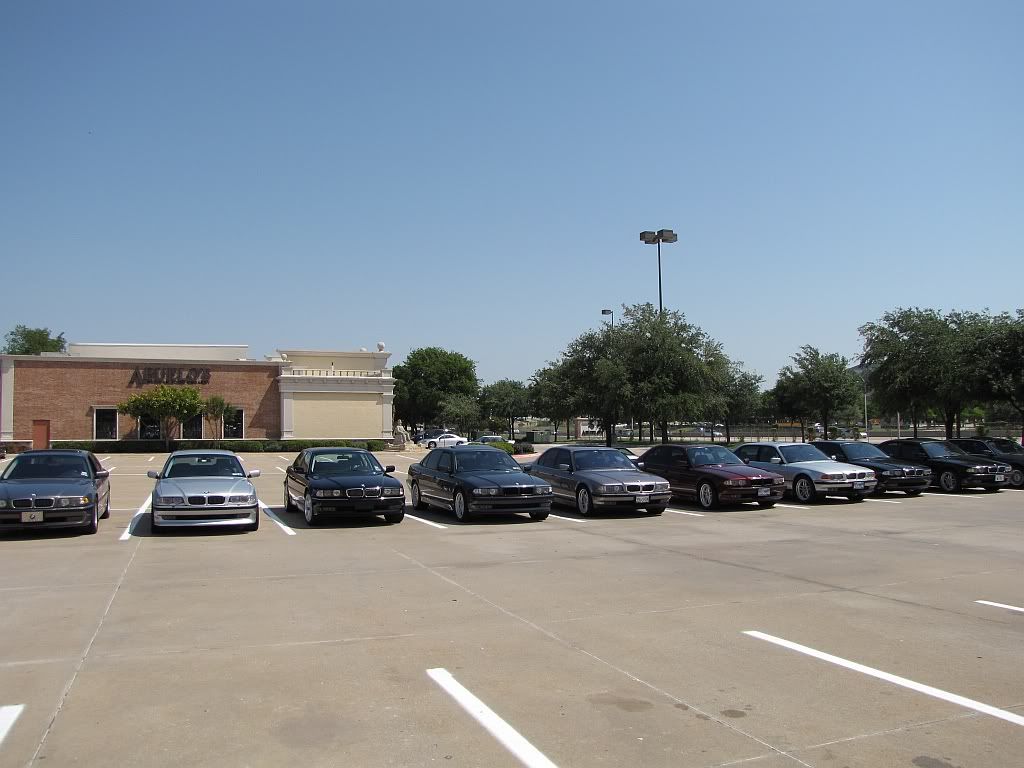 Shameless pic of JL's ride




Our newest members, Michelle and Stacy. Michelle is the proud owner of her 2000 740iL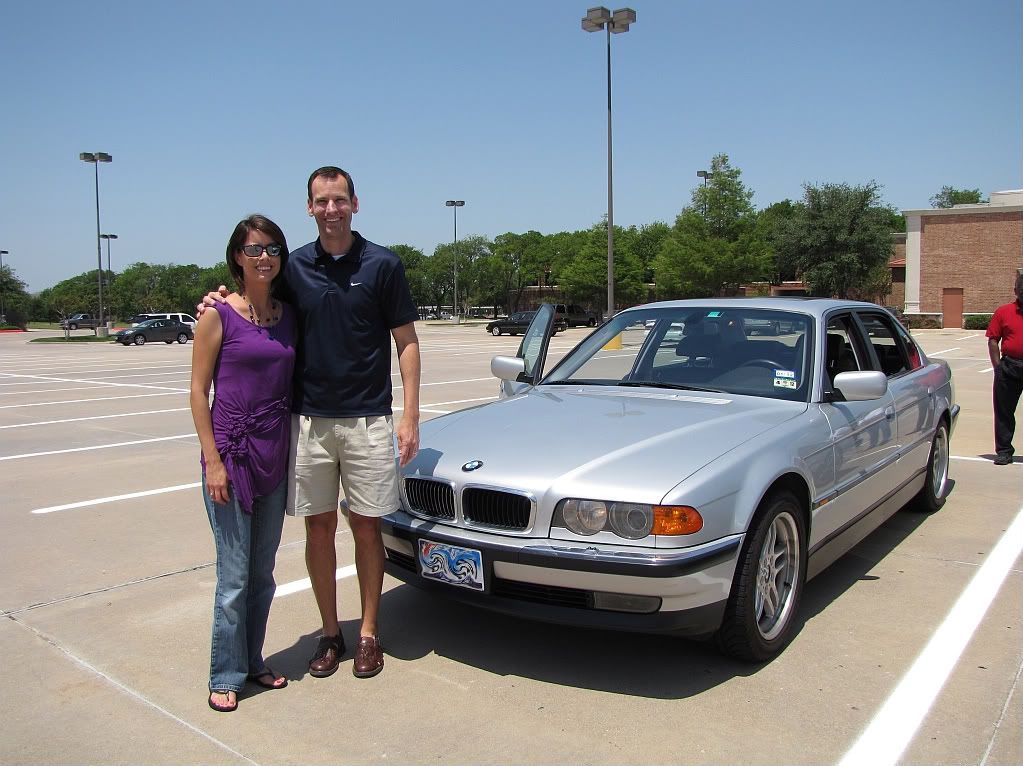 This little sweetheart will help to lower DFW7 average age a bit ;-)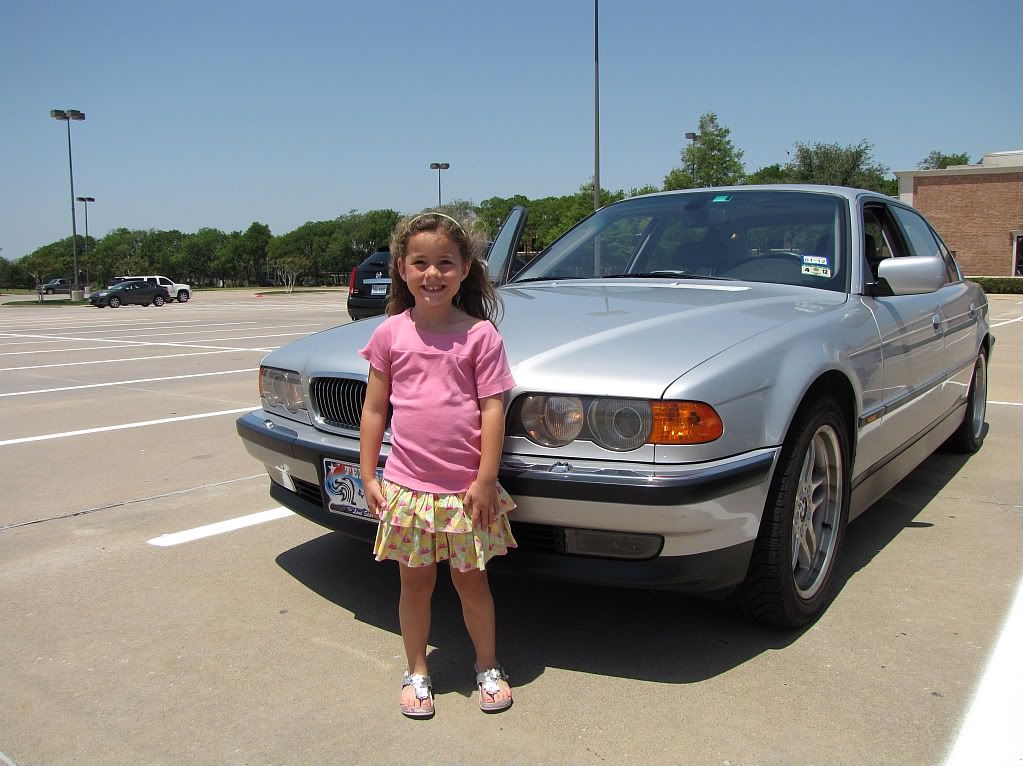 Dan's TPMS mod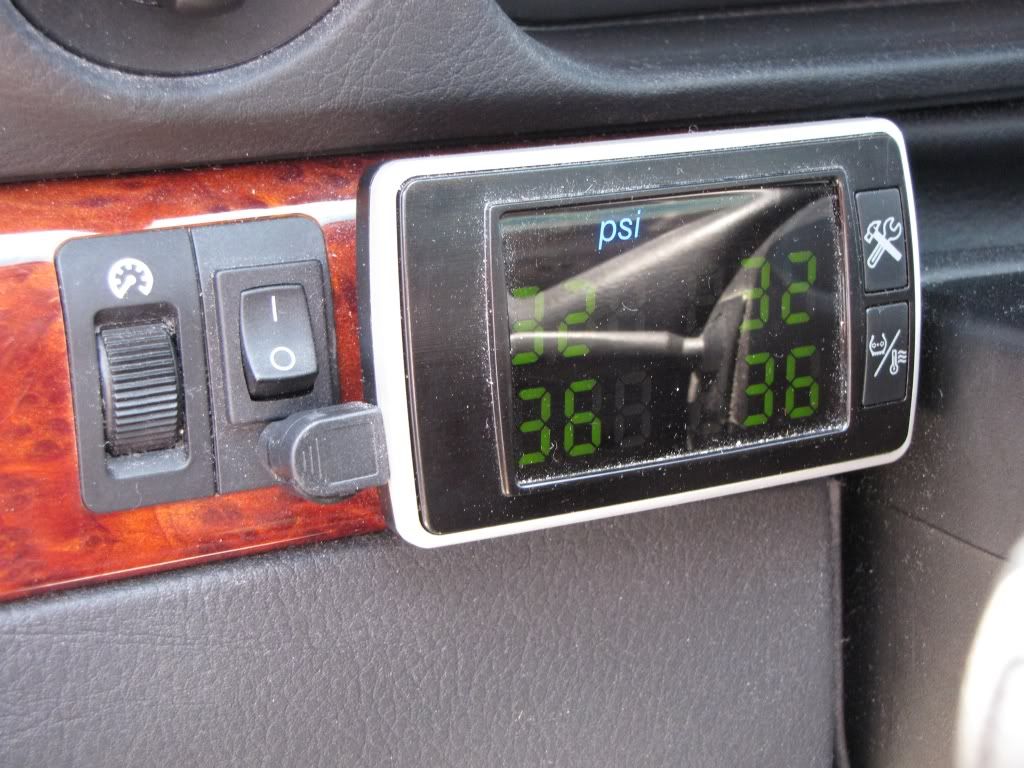 Aerial Atom Top Gear Review

__________________

---
Last edited by jle38; 05-07-2011 at

09:58 PM

.