05-13-2011, 04:05 PM
Officially Welcomed to the 'Fest

Location: Bay Area, CA

Join Date: Feb 2011

Posts: 172

Mein Auto: 335d Le Mans Blue/Black
Finally got my 335d re-delivered!
---
Phew! After just over 9 long weeks after dropoff in Geneva, I picked up my 335d in CA. Love it! The dealer even left the european temporary plates on the car. :-) Finally a full fledged BMW driver!

My sig has some photos from the ED trip...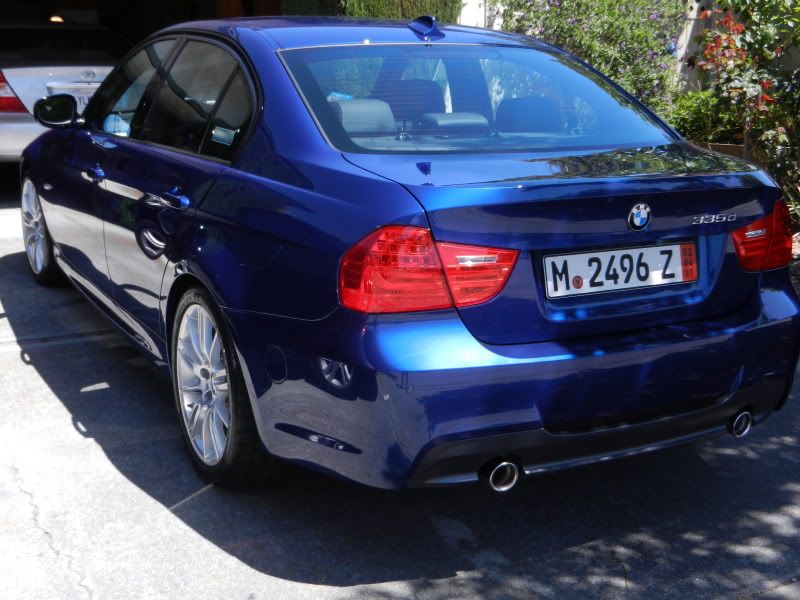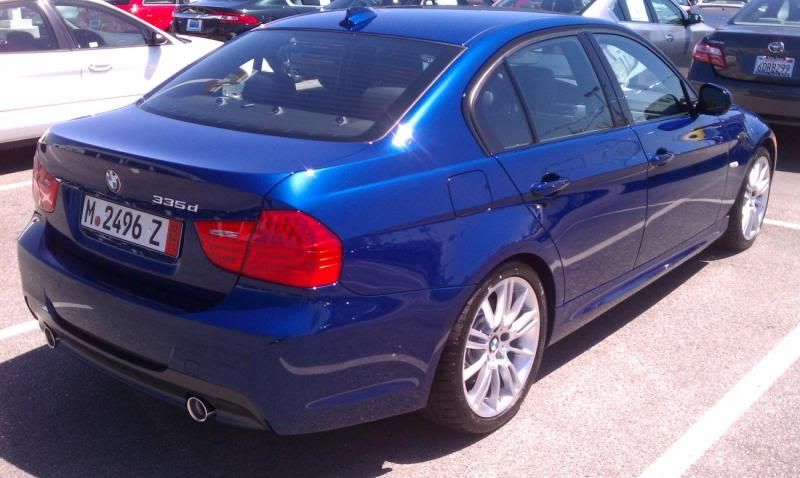 __________________
E90 335d - Le Mans Blue, Black Dakota Leather, Aluminum Trim, M-Sport Package w/ Paddles, Premium Package, Navigation, Heated Front Seats, Split Fold Down Rear Seats, Smartphone Integration, Comfort Access, Harmon Kardon Surround Sound System. Ipod/USB Integration, Satellite Radio, Anti-Theft Alarm
Delivery: March 07, 2011.
My European Delivery Car Photos
Dropoff in Geneva: March 09, 2011 - Geneva
Redelivery: May 13, 2011