07-26-2011, 01:36 PM
Registered User

Location: Wichita, KS

Join Date: Jul 2011

Posts: 6

Mein Auto: X5 4.4i
New Member, former X5 owner, new X5 purchase
---
In 2008 I sold my black 2003 X5 4.4i after 3 years of ownership. 2 were blissful under warranty and the moment it went off the car acted like it was out to ruin me. I think it was somewhere around $6000 in unscheduled repairs (all dealer) went into it before finally dumping the thing. I also had a few $100+ fillups that summer at 15MPG. Took $18,000 for it and never looked back. Only had 75,000 miles. One thing that car did was educate me on the maladies of the X5. Now I am a car dealer myself, and much more aware of how stupid I was for taking it to the big box dealer, and now have wholesale parts resources and skilled independent labor available at half the dealer shop rate.

Here's a photo of it back in 2005. I added the 4.6is wheels.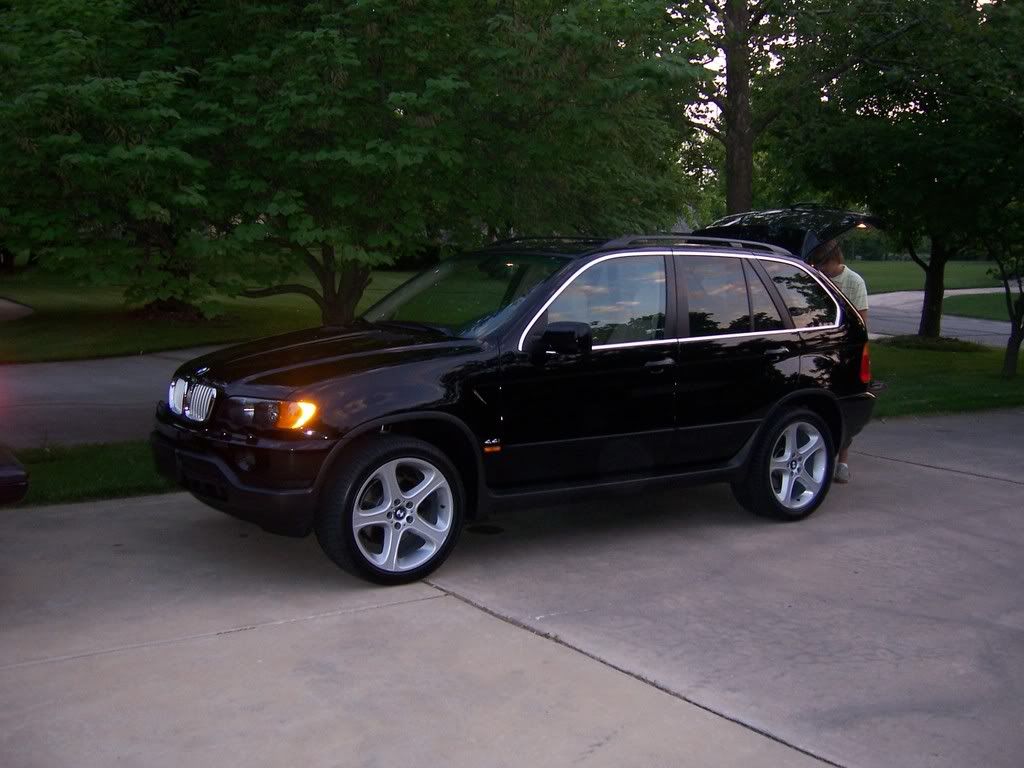 A few weeks ago I went to the dealer auction, and sitting in new car car trade row was a silver X5 4.4 V8 with the sport package and all the goodies, and 98,000 miles. Just for nostalgia I spent about 10 minutes going through it, driving, checking all the fluids, etc. Biggest problem was a dead nav screen, also had a broken door handle, dead window motor, warped brake rotors and needed an alignment. I figured it would be too expensive, looked up wholesale values which were around 10k, and moved on. The biggest plus with this car was the Marker's European Auto oil change sticker in Hutchinson (about 70 miles away from the closest BMW dealer) with a 7,000 mile oil change interval rather than the dealer's recommended 15,000. Having used Marker, I called him up for his opinion, and it was overall favorable. Regular customers. Unlike most BMWs, there was no sludge visible with the oil cap removed.

I half payed attention to it as she was going through the auction, heard it start at 10k with no bids, then slowly work its way down to $6000. I jumped in and got it a short time later for $6500. No surprises on the drive home.

I'm just now getting around to it, and am debating what to do about the nav system. It seems like this system was a 1 year only deal for the X5, and finding a replacement for a reasonable amount will be challenging. Is there aftermaket mounting options for one with a Nav system? Its a big hole to fill obviously. In addition to the other little repairs I plan on servicing the trans and probably the transfer case if its advisable. Any other ideas? The only thing I need to watch for is a coolant leak. There's nothing visible but a faint sweet aroma is coming from the front of the engine bay. I remember having to replace both by water pump and intake gasket, but we'll see what it is when the mechanic pressurizes the system. The level is fine.

Here's a photo of the new one. Thanks for the help.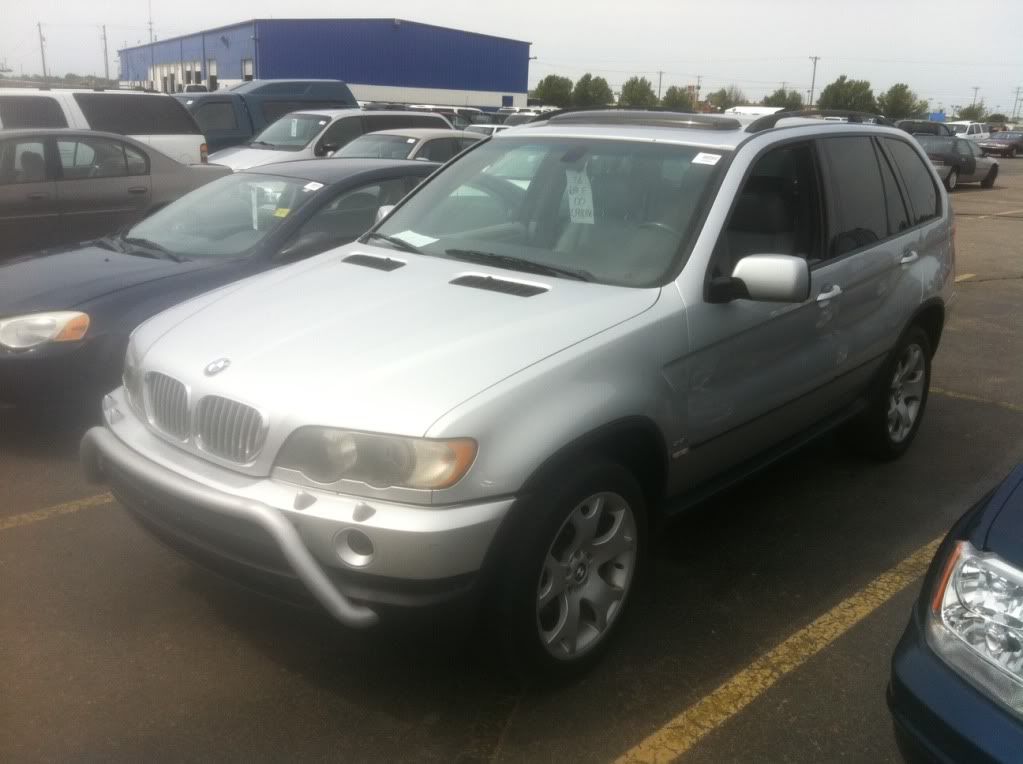 ---
Last edited by TylerH860; 07-26-2011 at

01:37 PM

.