09-20-2011, 04:53 AM
Officially Welcomed to the 'Fest

Location: Crockett,tx

Join Date: Nov 2004

Posts: 881

Mein Auto: 11 335d,08 K12GT,10 S1000
got the S1RR set up for street riding
---
Any bike I own must a have couple things added to it.
I have to have a V-1 mounted along with a way to hear the inevitable alerts, once you do that its a short step to adding in music in some form.
Since I am a wimp when it comes to cold weather and some of the best riding days in Texas start out cold and then warm up, I also have to have a place to put layers I take off as a winter day warms up not to mention a place to carry a small compressor and tire plug kit.

For my V-1 I used a tech mount fork mount that I originally bought for a Ducati and then bought a steering stem mount and used it to hold my Zumo 550 giving me both GPS and Mp3s thru it.




I ran the audio for this back to a Tesseract unit that I installed under the pillion seat in the tail with a simple audio cord for my custom molded earplugss coming out between the seat and gas tank.

then for storage after looking at tank bags and such I decided that instead I would go with the pricey but nicely fitting BMW S1RR tail bag. cavernous at 25l,water proof wihtout a liner, quickly on and off the bike, out of the way and to my eye nicer looking than a tank bag.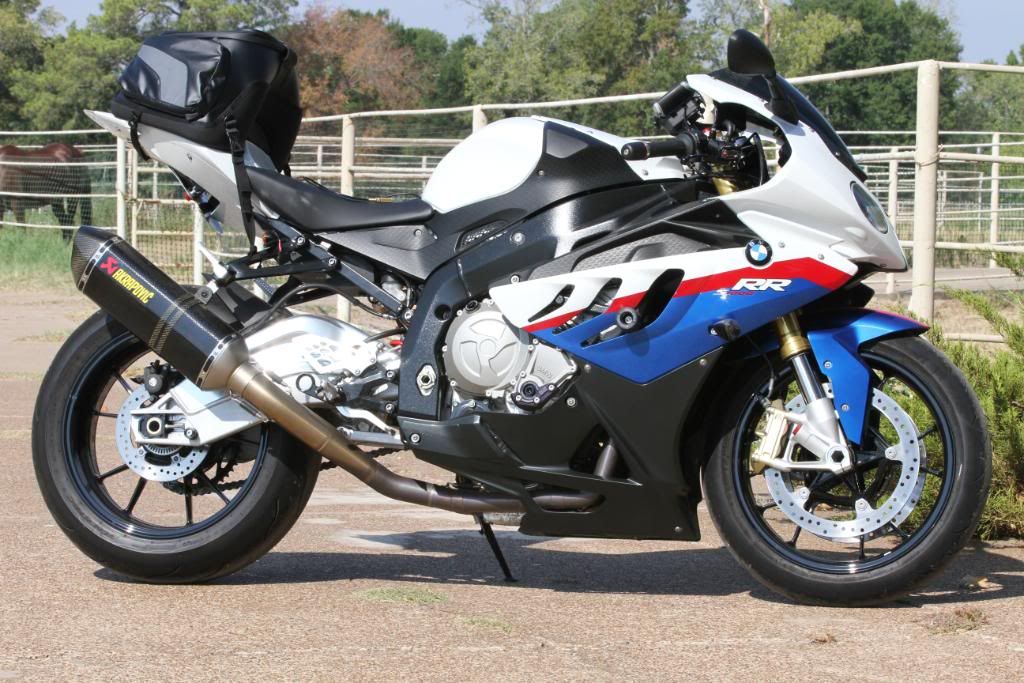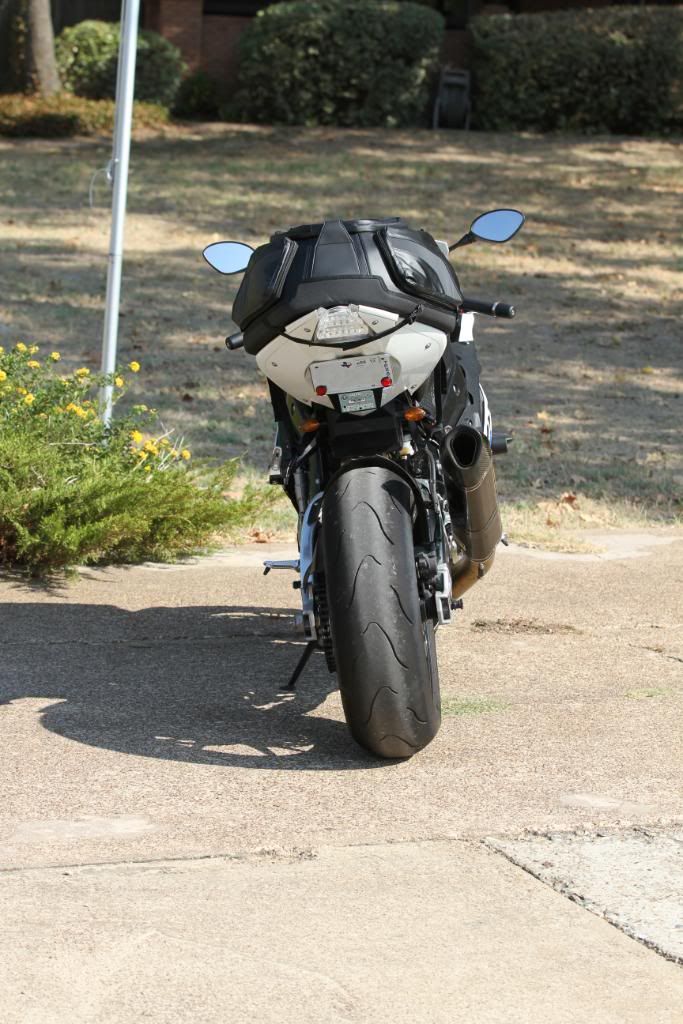 then since it was such a nice day I thought I would wheel out the S and get some high res photos of her all nice clean and shiny!!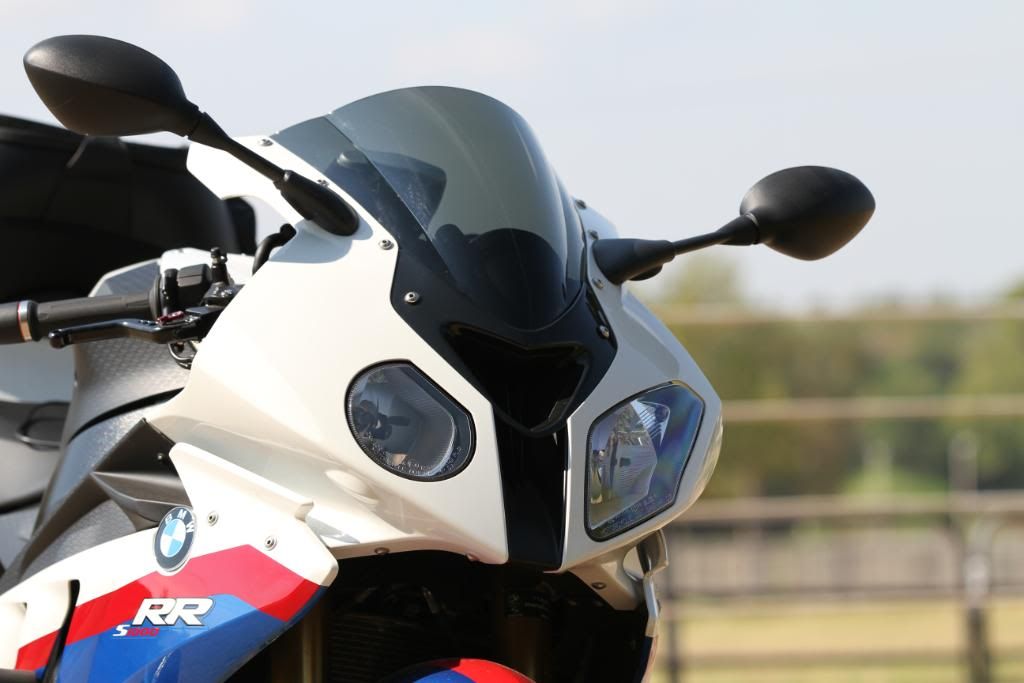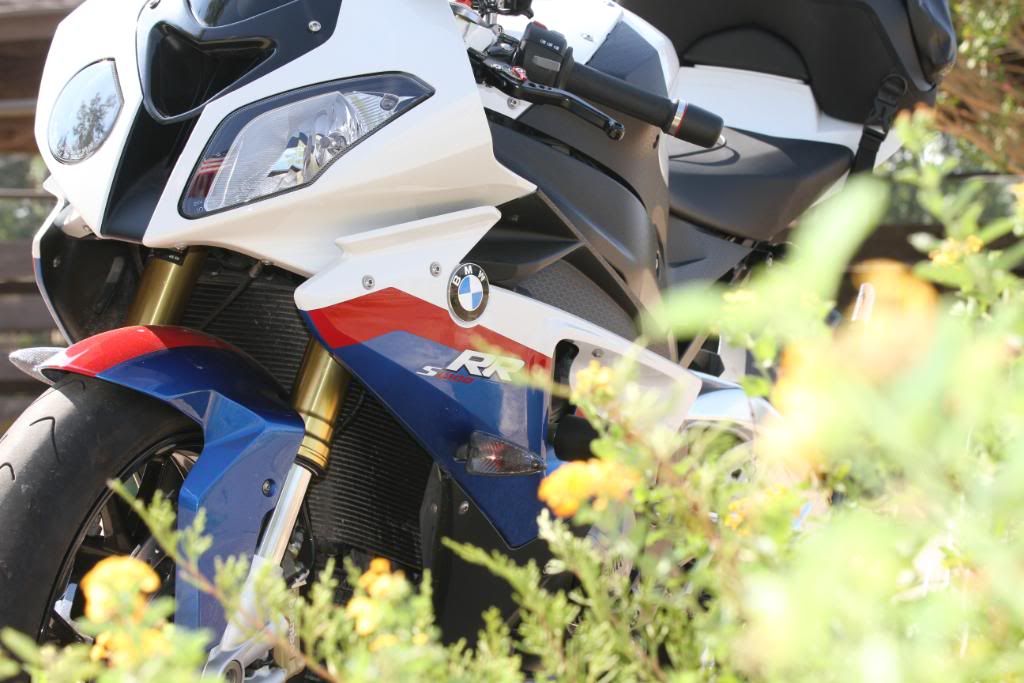 __________________
11 335d
2010 S1000RR
08 K1200GT
08 WR250R