11-02-2011, 10:52 AM
Instructor of the Stig™

Location: Wadsworth, Ohio

Join Date: Feb 2009

Posts: 5,648

Mein Auto: Hover Car on Wheels
:: ECS Tuning :: E70 LED License Plate Lights! FREE SHIPPING!
---
Look good leaving. Install Ziza LED license plate lights, each with its own finned heat sink. Ziza LED license plate bulbs put out a brighter light, cooler than the yellow light from incandescent bulbs.
Installation is easy: pop out the old bulbs and pop in the Zizas, heat sink up so the LEDs can flood your license plate in cool, bright light.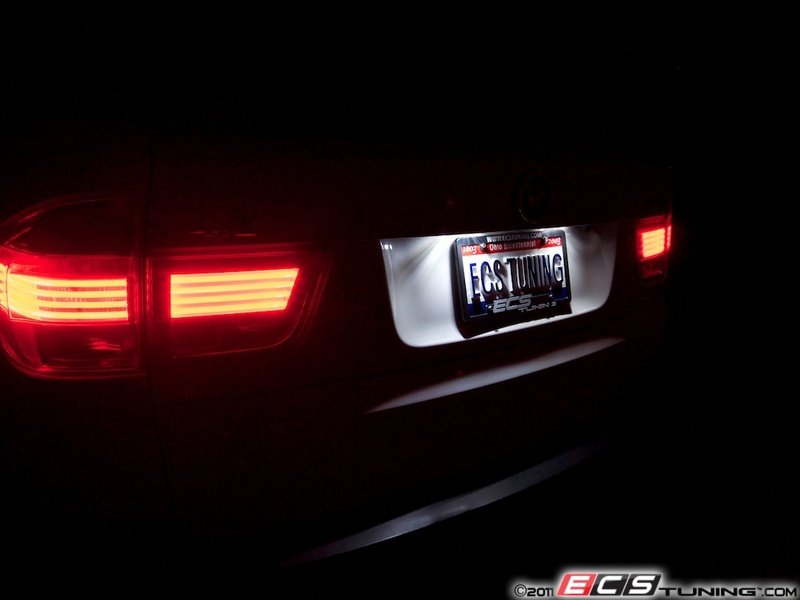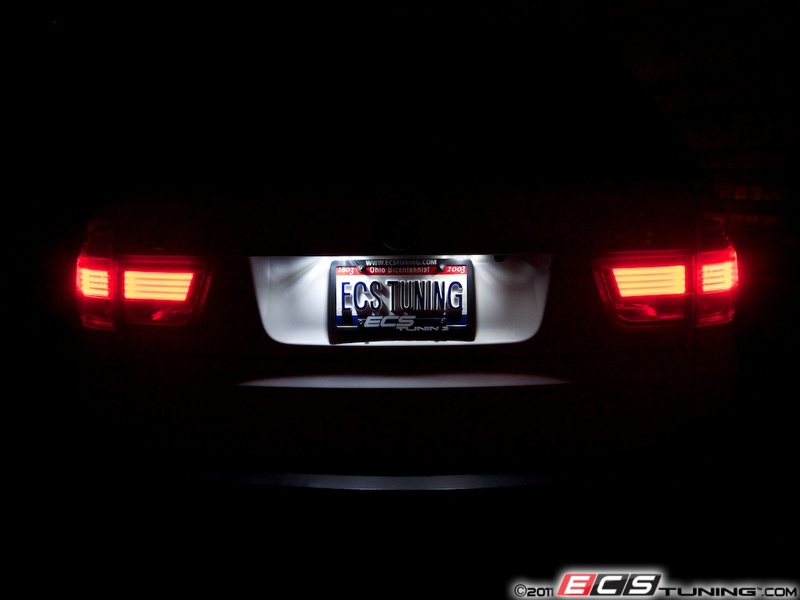 Cool lights. Great look.

Click HERE for more information and to order!!!



ECS Tuning
__________________
Have questions? Need answers? Live Chat us! 8:30am to 12:00am Midnight EST
sales@ecstuning.com
|
customerservice@ecstuning.com
Customer Service Hours: M - F 8:00am - 8:00pm EST | Saturday: 10:00am - 7:00pm EST
Sales Team Hours: M - F 8:00am - 11:00pm EST | Saturday: 10:00am - 7:00pm EST
800.924.5172 |
OEM BMW Part Number Search