04-20-2012, 07:42 AM
Officially Welcomed to the 'Fest

Location: Fairfax, VA

Join Date: May 2002

Posts: 248

Mein Auto: 2013 335i M-Sport
2001 330i coolant work
---
No question here, at least not yet, but thought people might be interested.

I recently did a bunch of engine work to control oil leaks -- new valve cover gasket, new oil separator, all new vacuum hoses, oil filter housing gasket. And while I was at it, I replaced all the coolant hoses just on general principles. The good news is, no more oil leaks! The bad news is, a new coolant leak! The top left corner of the radiator, near the expansion tank, was leaking at the metal-to-plastic joint. It's not a lot, but since we all know these coolant systems tend to let go rather spectacularly, I figured it was time to replace the radiator.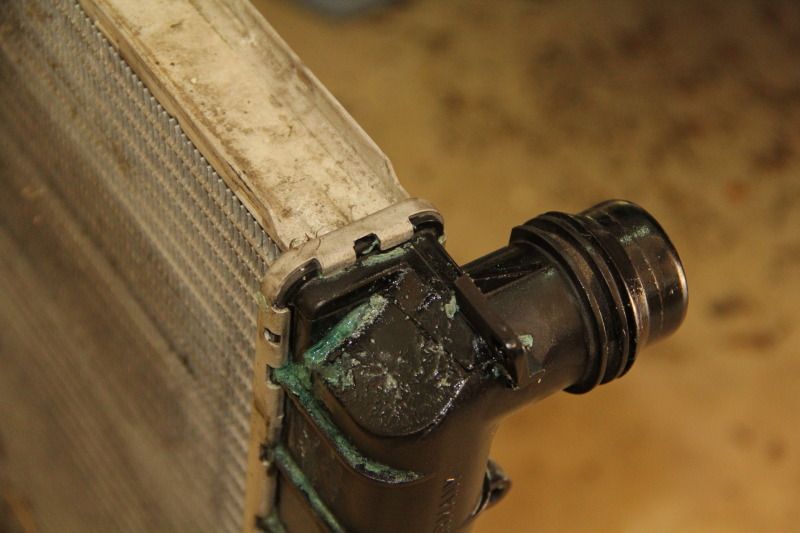 But when I took the belly pan off, I found this mess: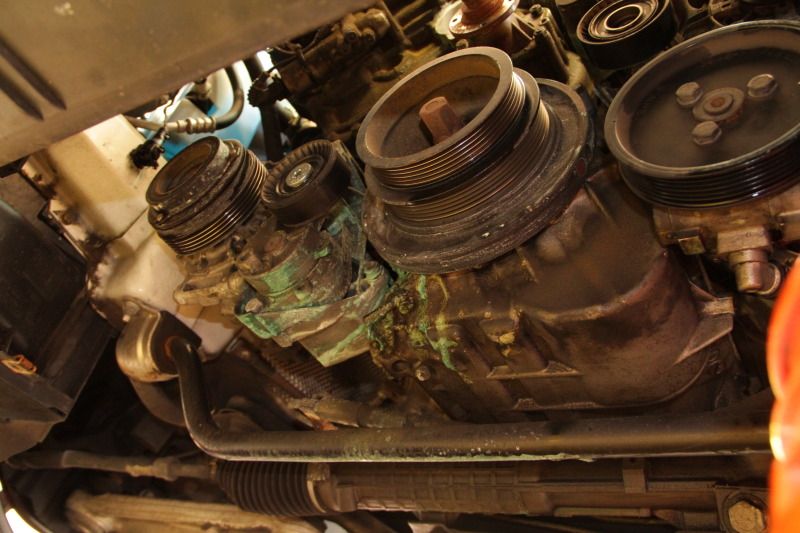 Yuck. Bad water pump? Well, it only has about 30,000 miles on it, but maybe. Further inspection showed that the water pump was good -- solid bearings, no coolant slinging inside the pulley. But, it's pouring on down from the thermostat:




Turns out the top mounting bolt on the thermostat housing was loose -- what the heck? The thermostat hasn't been touched in 3 years (when I did the expansion tank and water pump), and maybe it wasn't even replaced then, I don't remember.

I guess the jiggling of putting the new hoses on broke the thermostat seal against the block. Okay, new thermostat in hand, time to start putting things back together again. Hopefully there won't be too many more "while-you're-at-its" on this job. More later.
__________________
2013 335i M-Sport,
ED May 2013