are these cars really that jacked up?
---
I'm was looking of a z4 upgrade (e85->e89) and keep seeing m6 convertibles cheap. so i looked into it and ws blown away by the sound and speed... but looking at all these posts and the POS SMG, i'm wondering if it's the whole range rover situation where a new one is 100K then 2 years later it's 25K because of reliability issues. that's what i'm seeing here

*leaking hose/fluids
*smg fails (pump/clutch). i would never buy smg anyway. true manual or no buy... everything i own is manual.
*top issues

are those the main 3 issues?
__________________
I like my 2003 Z4 2.5i... but love my smelly old 2002 Wrangler SE and evil 2007 HD Sportster 883/1200 conv!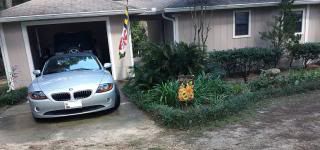 ---
Last edited by Cvaria; 08-25-2015 at

07:20 AM

.