10-04-2012, 01:02 PM
The Jesal

Location: Chicago

Join Date: Jul 2002

Posts: 309

Mein Auto: 09 M3 sedan
The first F10 M5 with a carbon fiber roof!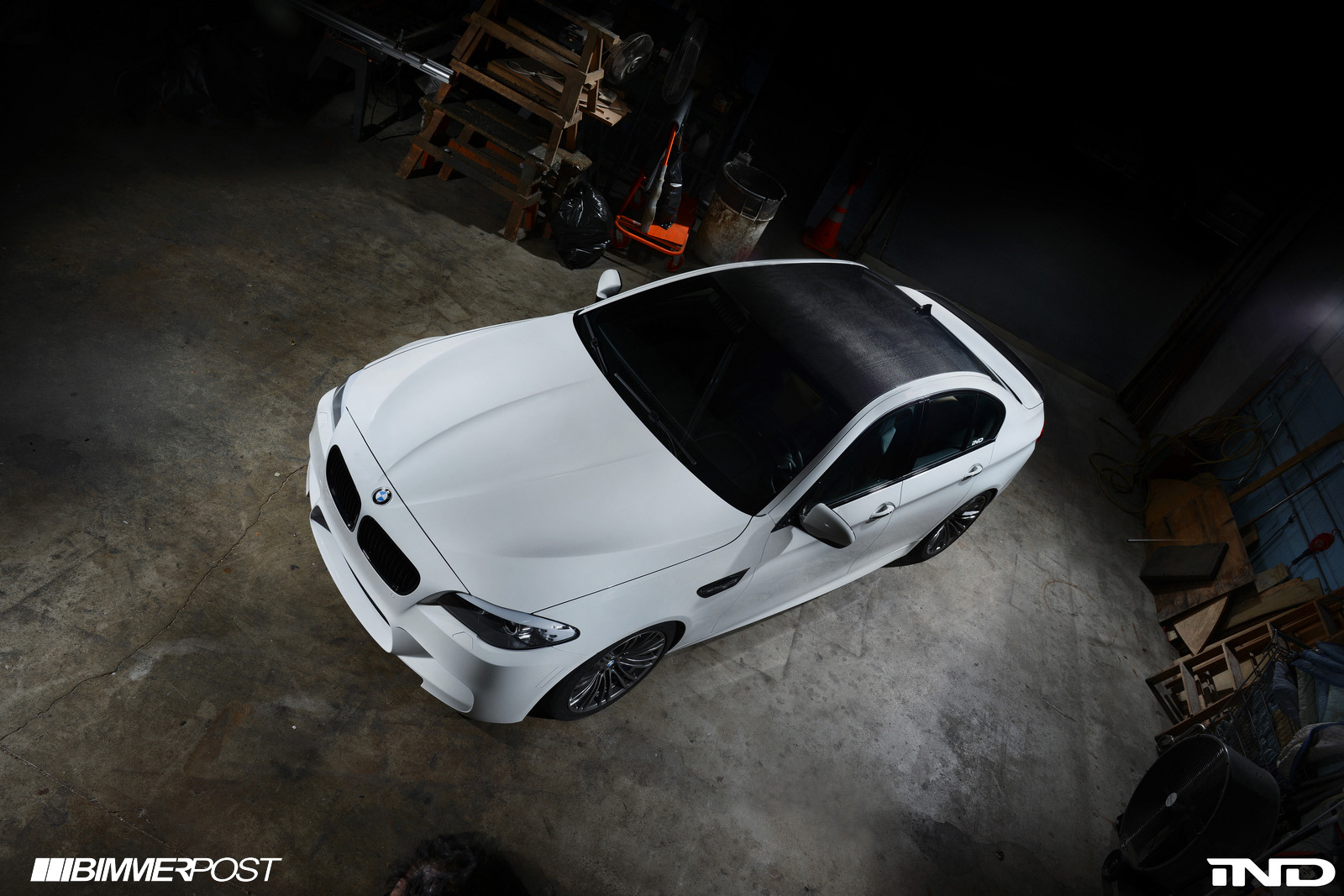 Profi spa


3D Design front lip and rear diffuser + spoiler ready to install-



We have the GruppeM in and ready to install
arty0030:





I am proud to announce that IND's last round of baseline testing is complete. After a busy week we have managed to record and log some track miles at AutoBahn Country Club's south course, as well as a series of runs at our local drag strip, Great Lakes Dragway. If I could walk away with one impression of the M5 after putting the supersedan through it's trials, it is that this M5 works "exactly as advertised". Most M5 owners can now attest to the fact that the F10 M5 is a performance car of the highest caliber, and after our rounds of testing last week we are happy to report the same.

Our build schedule for our M5 project did not allow us to be as thorough as we would have liked- the extremely tight timeline between now and SEMA means that we are not able to wait for private days and closed courses as normal, and had to simply test the car as soon as possible. This did result in some limited opportunities, but we were still able to gather the key points- a consistent lap time and quarter mile time.

Each member of IND's staff waited with eager anticipation as our M5 took off for AutoBahn Country Club for the first time. We've known of course that this car has enjoyed rave reviews from journalists worldwide even when put through it's paces on a race track, but how would it perform in the hands of a real driver in the real world?

The car captured the eyes of many onlookers while it rolled onto Autobahn's South Track pit, with only the roar of the Eisenmann system and the Eisenmann graphics on the side differentiating this M5 from an "off the showroom floor" car. I joined our test driver for his first few laps, and as he grew familiar with the car's behavior we quickly developed a respect for the car's composure on the track, and also it's forgiving but interactive nature.

Our driver was able to dip below the 1:40 mark with the M5 in factory trim, a very impressive time for a 4,300lbs sedan! More than the lap time itself, the balance and ability of the car was what was truly impressive. The car was able to remain cool throughout the sessions, and although the brakes faded with time, they were still up to the task of decelerating the supersedan throughout the day. We certainly have our work cut out for us in improving the car's performance, but will be able to do so as we improve the braking, power output, and weight of our M5.

A mere two days later the car was headed to Great Lakes Dragway, this time accompanied by Ivan of AMS Performance, our hot shoe for all straight line tests. We expected good performance from the car, but were hampered by our lack of launch control as we performed the test with a mere 900 miles on the clock.

AMS Performance have developed an absolutely incredible program for the Nissan GTR, and will be bringing their engineering expertise to the table with our project as official technology partners of IND. Ivan, the driver for AMS Performance has a great deal of experience with DCT style transmissions, and although we were restricted to an open day was able to learn the transmission and get a good launch in just a few runs. Our best time was an 11.978 at 119mph, with a 1.9 60' time, and although this can clearly still be improved with better tires, launch control, and some more time in the driver's seat, it still managed to turn some heads at the drag strip! Few present that had seen a sedan capable of a sub-12 second quarter mile right from the factory.

Enjoy the photos from both test days! We will update this thread with video at the beginning of next week.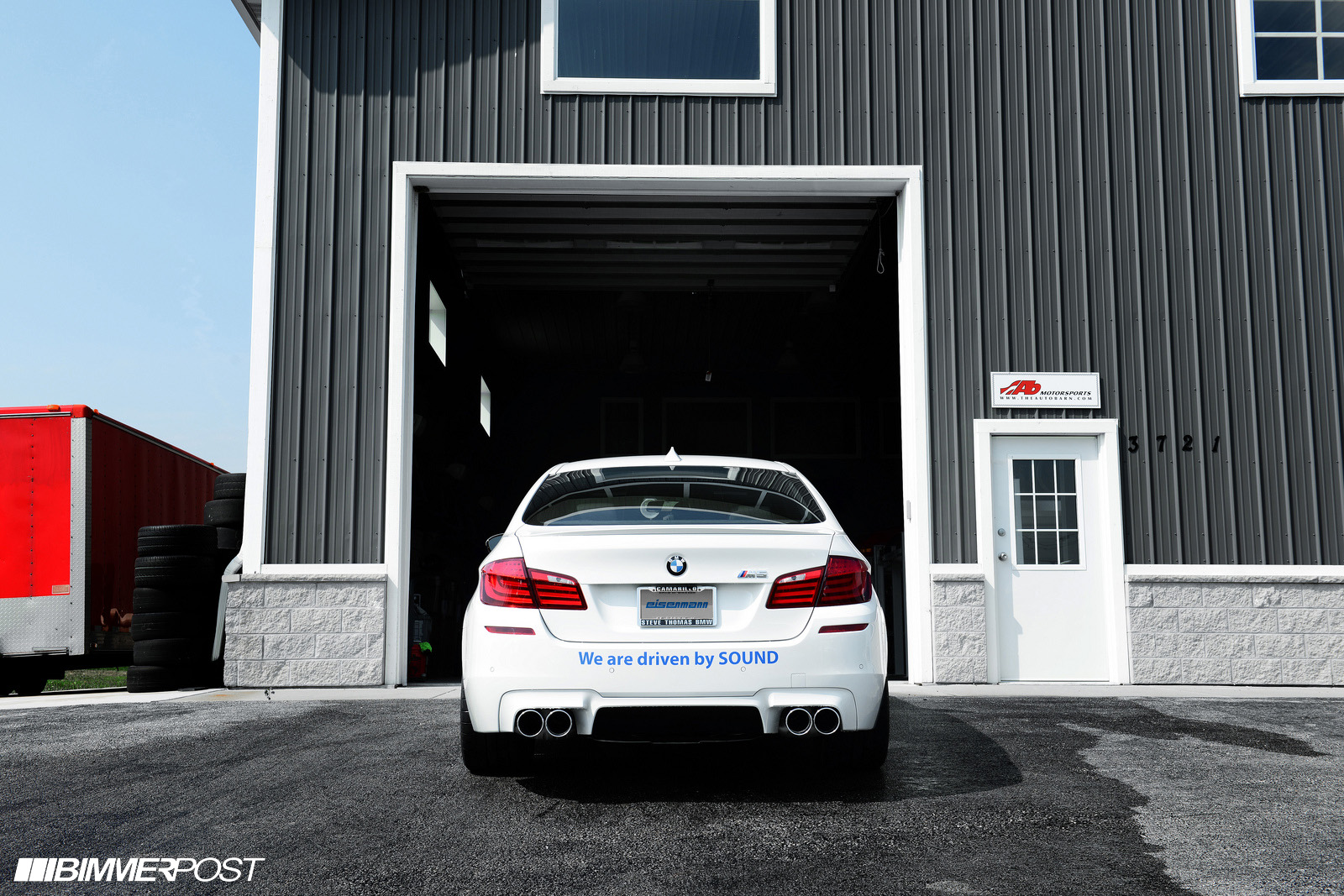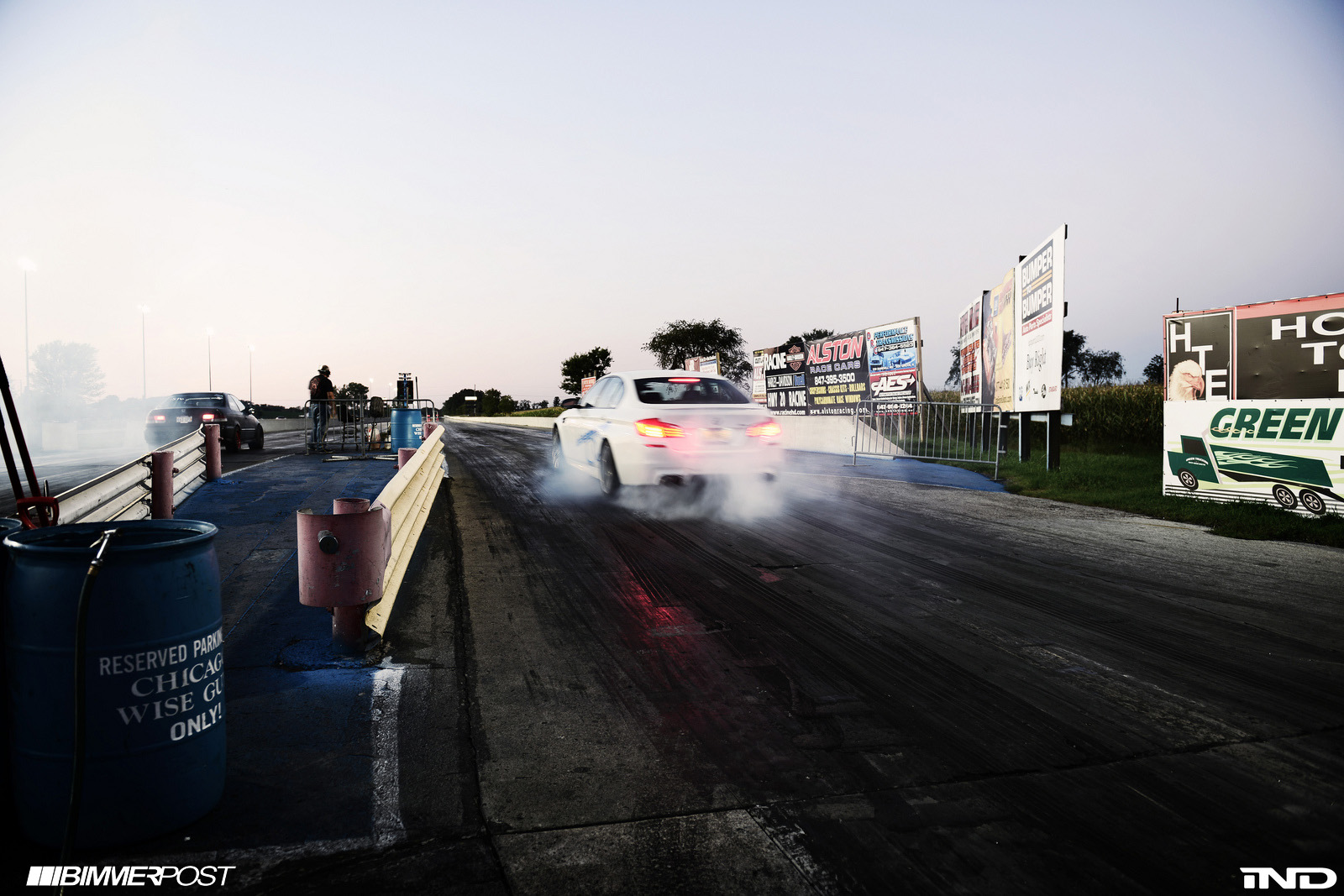 Although our ultimate goal for this car must remain veiled to a certain degree, we can confess to our readers that our performance goals will require more safety than is available from BMW's own design. Late last week our M5 was left with the expert fabricators at Fall Line Motorsports for some help in the safety equipment department, a crucial step in the evolution of our M5.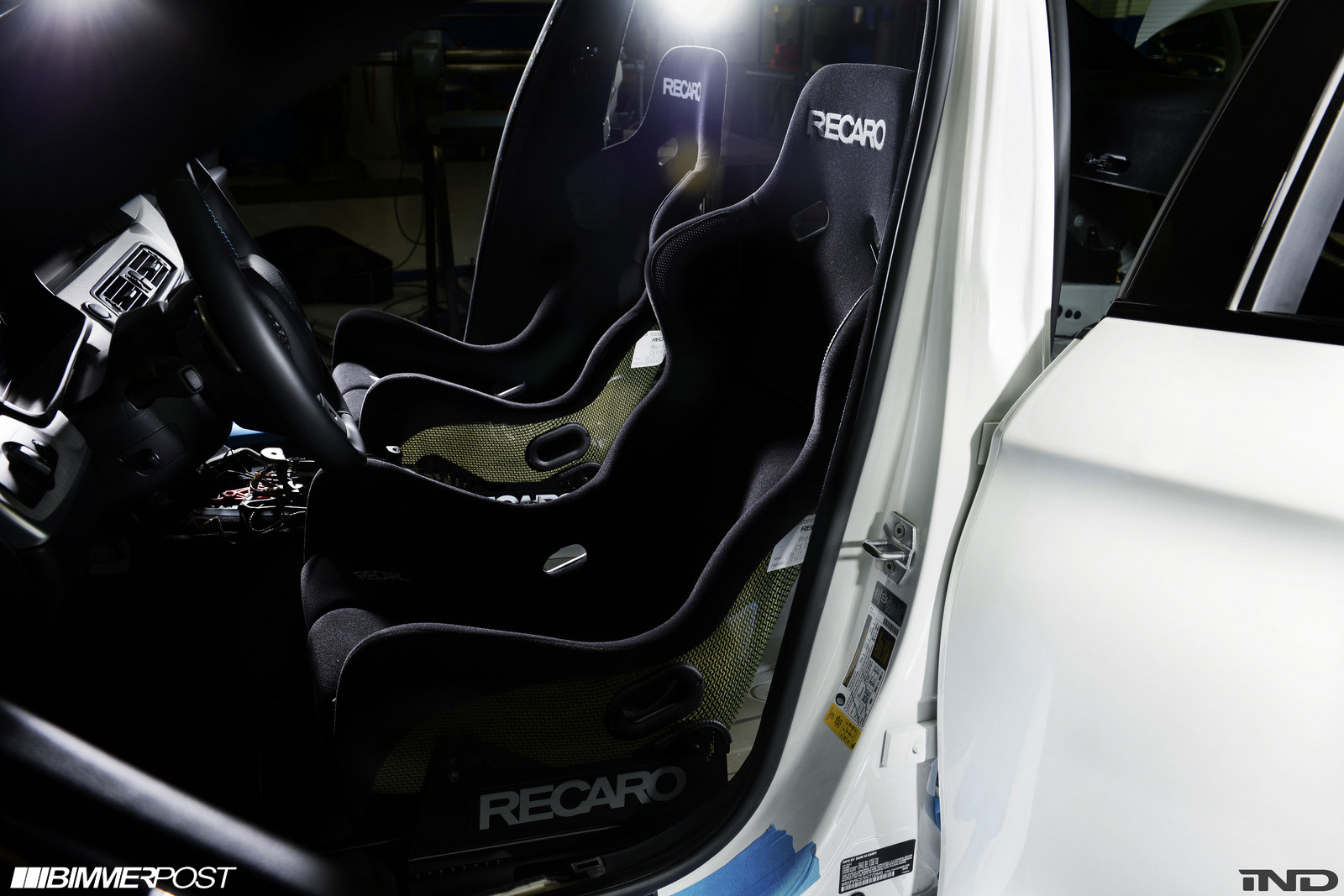 Full Eisenmann center pipes + rear exhaust installed.


__________________
2008 535xi
Deep Green Metallic
Natural Brown Leather