10-28-2012, 06:12 PM
Registered User

Location: Damascus, MD

Join Date: Oct 2006

Posts: 94

Mein Auto: 2011 335d M-Sport
Photos
---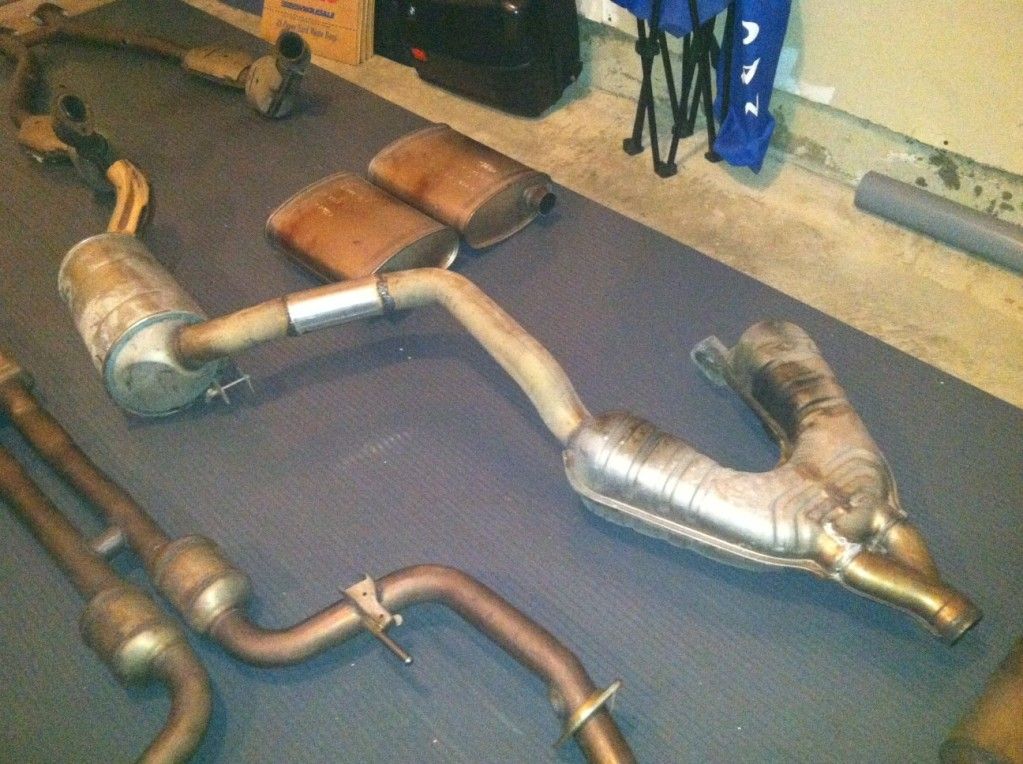 as you can see, i found more than BMW exhaust from my storage! i have an issue with factory exhaust. i always swap it out... the BMW exhaust is the piece with the large chrome tip and the 'V' section on the other end.

other components include SVT Cobra 'Terminator' and Pontiac (Holden) G8 GXP midpipe. crazy, yes?
__________________
2011 E90 335d M-sport
~ my first auto trans.
___________________________________
gone but not forgotten:
1997 E36 M3 Black/Black
1990 E30 M3 Brilliant Red/Black
2001 E46 330Ci Alpine White/Tanin Red
2003 E39 540i 6M M-sport
2010 E92 335i 6M M-sport
N54