12-08-2012, 11:25 AM
Registered User

Location: Milwaukee

Join Date: Dec 2012

Posts: 31

Mein Auto: Z3 coupe
New Z3 coupe owner over here.
---
Hello all

A little about myself, I turn 20 in a few weeks, have my own place. I work in IT department at my school. I attend a private art school. I live in Milwaukee, WI.
my cars were as followed; since I got caught driving underage, 14 & again at 16 I wasn't allowed to get my license from the state until I was nearly 18. But since then I have had 5 cars now, 98' mercury sable. decent automatic. Had for 8 months. first manual trans ->07 chevy hhr ls, it was too hard to see out of, mpg was under what it said it was and it didn't even have abs brakes. Had that car for 2 months. whole thing felt cheap. traded that in for 06 vw golf gls. got really into german cars, bought a 93 corrado slc. (still have both, getting ready to sell) Decided I don't want to have to modify the crap out of my car for it to be unique I want something you don't see everyday, 2000 z3 coupe in oxford green metallic and tan interior. Perfect.

Okay guys so I just switched from the volkswagen forums to here because I was looking for a fast, rare car and was looking at 20th anniversary gti's buy couldn't find anything in my area. But then, miraculously my dream car appeared.

I had liked bmw's for awhile now and was just starting to really get into them, I had seen a few pictures of a z3 coupe and it instantly became my favorite bimmer. But I had never seen one in person. It was a little over my price range but I said to myself "well the chances of this coming around at this price again are slim to none", so I bit the bullet and reserved the car.
It is completely original inside and out, and for being a 12 year old car it has fairly low miles (74k) and drives like a dream.

Review; in the city the car just doesn't do it's justice, it's like a beast being locked in a cage. But when you get on the highway you ride with a grin the whole time
It handles amazing on those curves, and holds the road so well. it glides over bumps for being so low to the ground I was really surprised.

Some pics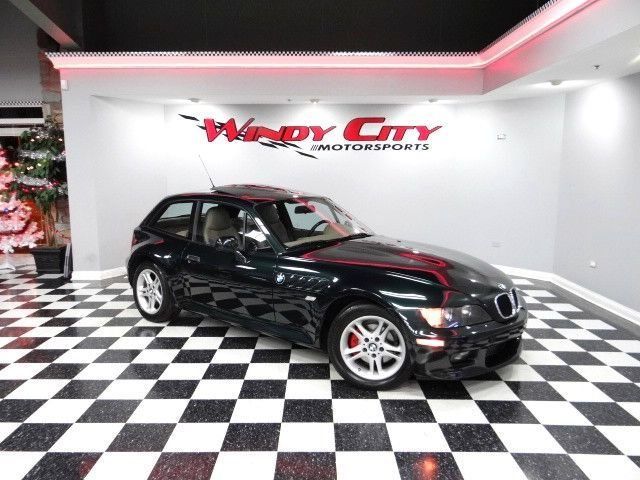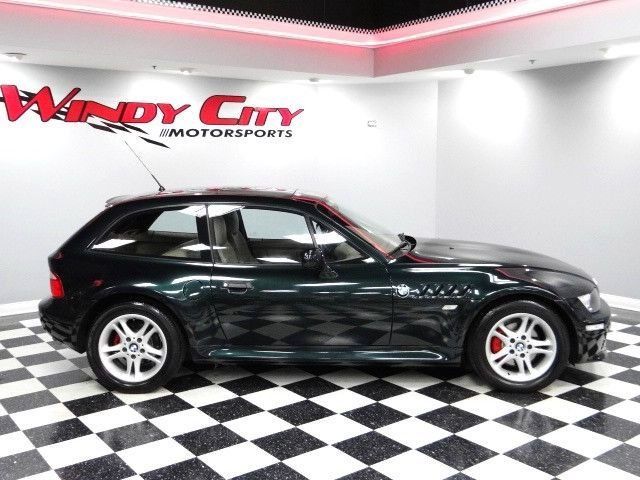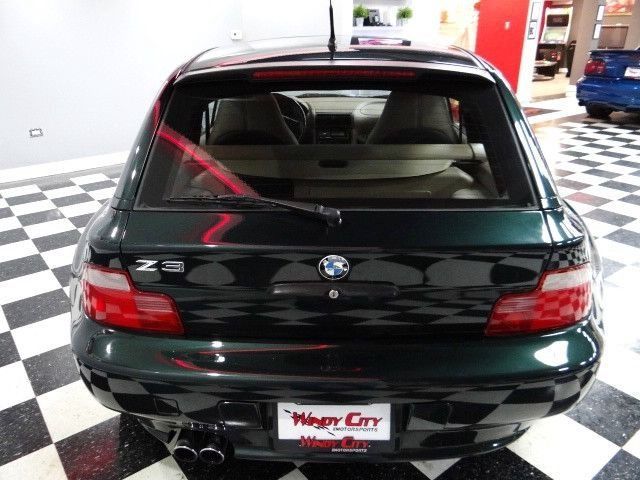 more when I get a better camera


few questions though.
It's the 2.8L ///m package
it's currently sitting just above 74,000 miles.
What services should I be expecting soon?
What am I looking at price wise for those services?
How long do these engines usually last if you take care of them? I've heard well over 200,00+ but could be wrong.
What shows or meets are coming up around Milwaukee/Chicago area that I can meet some of you cool cats?

Thanks for looking and I am looking forward to being involved on this forum and getting to know my fellow bmw owners.