FS: Many sets of TPMS (various makes and models) CHEAP!!
---
I have for sale a bunch of different tpms (all BMW ones have been sold). Perfect if you guys have second cars or know someone that needs em. These typically range from $200-400 a set new. I will sell any set (4 sensors) you need for $65 including shipping to your door (lower 48 states). For the ones where I have 9 on hand, the first person to purchase a set of 4 will get the 5th for free!

Here is what I currently still have on hand:

9 x GMC Chevy Cadillac OEM tpms part #15825475

12 x GMC Chevy Cadillac AcDelco tpms part #15114379

9 x CHRYSLER DODGE JEEP TPMS part 56053030AC

9 x Mitsubishi 4250-A225 OE TPMS Sensor

5 x Toyota Lexus Scion tpms part # pa66-gf33 (will include 5th sensor for free)

3 x Nissan Infiniti tpms 40700-ck002 - $40 Since I only have 3

2 x unknown green sensors (free with any order if you want them).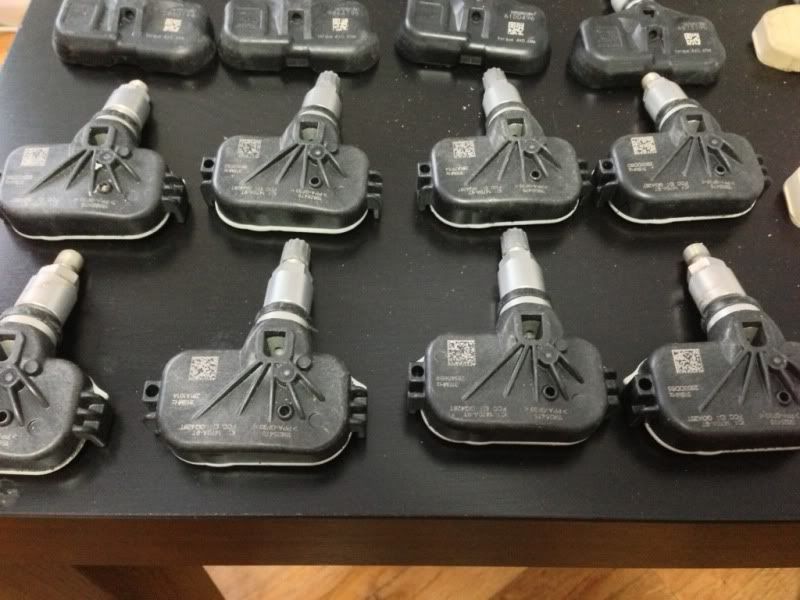 __________________
Current: 2015 535i X-Drive / Dark Graphite II / Black Dakota Leather
Retired: 2007 328xi / Montego Blue / Black Novillo Leather