03-28-2013, 06:02 PM
That Guy w/ the Modded GT

Location: NJ/NY

Join Date: Mar 2013

Posts: 632

Mein Auto: BMW 550i GT LCI
For Trade or Sale: BMW Performance Style 316 20" w/ Bridgestone Potenzas
---
Hey everyone!

I've got some black powdercoated BMW Style 316 Rims with Bridgestone Potenza Summer Sport Tires w/ 80-85% tread. (245/35/R20 front and 275/35/R20 rear).

Looking to trade for aftermarket wheel and tires... I prefer forged/multiforged over cast wheels (mainly MORR or HRE, maybe Vossen)

PM me with shots of your rims if interested. Looking for only 20's with staggered setup (similar tires). Will only trade just for rims if the aftermarket rims will fit a set of tires with above dimensions.


Located around NJ/NYC area. Mainly interested in local, but also open to shipping.

Below is a pic of the wheel.

P.S. If you want it in another color let me know I have a couple of friend who Plastidip rims for inexpensive cost.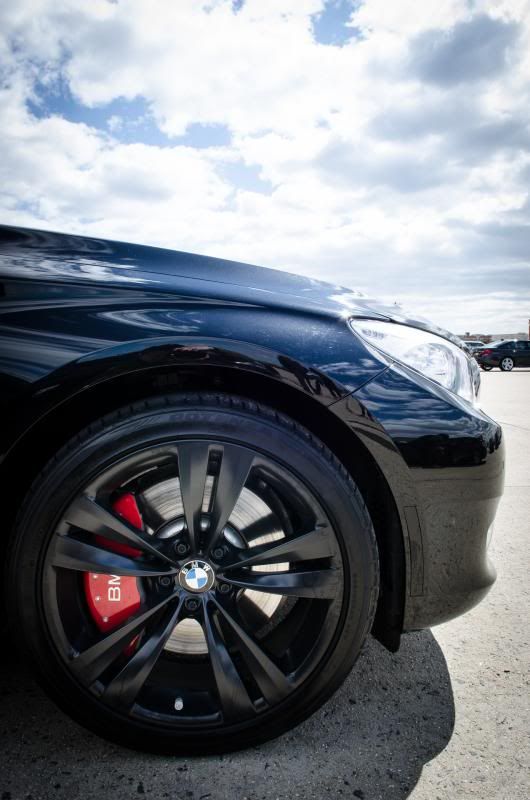 Also, maybe willing to sell them for around $3000 (or B/O), not sure though.
__________________
Say Goodbye to the Old GT. Say Hello to my New LCI.


Different. Bold. Unconventional.
Follow me on Instagram at: www.instagram.com/TheBlackGT
CCA Member: 477510
---
Last edited by TheBlackGT; 03-28-2013 at

06:04 PM

.