11-18-2004, 02:15 PM
Der Metzgermeister

Location: Australia

Join Date: Oct 2004

Posts: 89

Mein Auto: Maibatsu Monstrosity
Help a US Marine - Sign the petition !
---
This is what I've been looking for, an un-biased report of what happend in Iraq when a terrorist was shot dead by a Marine.

http://www.petitiononline.com/as123/petition.html
__________________
"Ohne dich zähl ich die Stunden ohne dich, Mit dir stehen die Sekunden, Lohnen nicht ohne dich."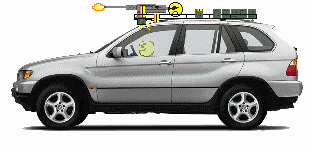 Don't Tread On Me!!