06-09-2012, 11:35 AM
Turbos!!!!!!

Location: MO

Join Date: Aug 2011

Posts: 24

Mein Auto: 535xi
N54 Oil Cooler Gasket Replacement
---
Maybe this will help someone out. Fix is cheap and easy. $16 for a new gasket. Maybe an hour worth of work.

Had a leak on my oil cooler on my 08 535xi and it was getting annoying. Finally after another issue with an oil leak (another story, my own fault), I decided to fix this one.

Parts Needed:
#11427525335 (Oil Cooler to oil filter housing gasket, my dealer charged me $18)

Tools needed:
6mm allen wrench
Torx T27
Inverted Torx socket. (I used a 3/8" any socket)
3/8" drive ratchet for Sockets

Optional, but recommended:
Intake Cleaner
Shop Rags
Knife/awl




Remove the Radiator Support cover using the T27, set it to the side. No need to disconnect the hood latches. (10 bolts)



Using 6mm Allen wrench, remove bolt holding the bracket for the oil return and supply lines to the cooler housing. This is the most difficult bolt to remove, as with the fan still in it is difficult to get the allen wrench to turn correctly.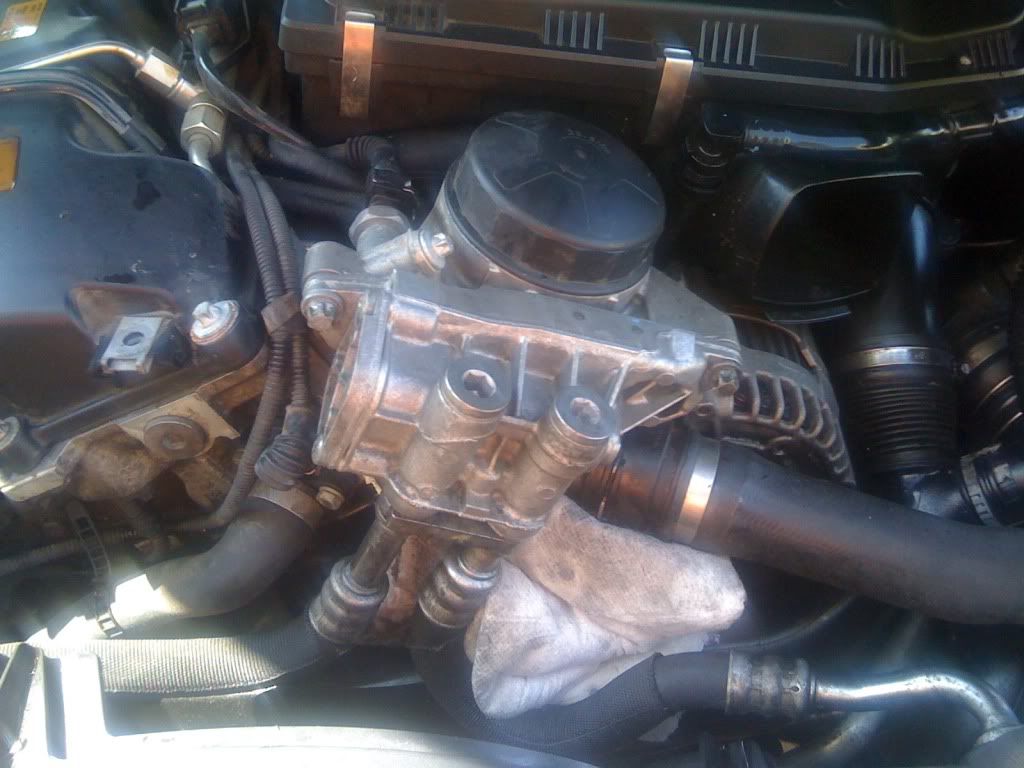 Now using the inverted Torx, remove the 3 bolts holding the housing on. the 3rd is in the center of the housing on the bottom, this is the reason we removed cooler lines previously.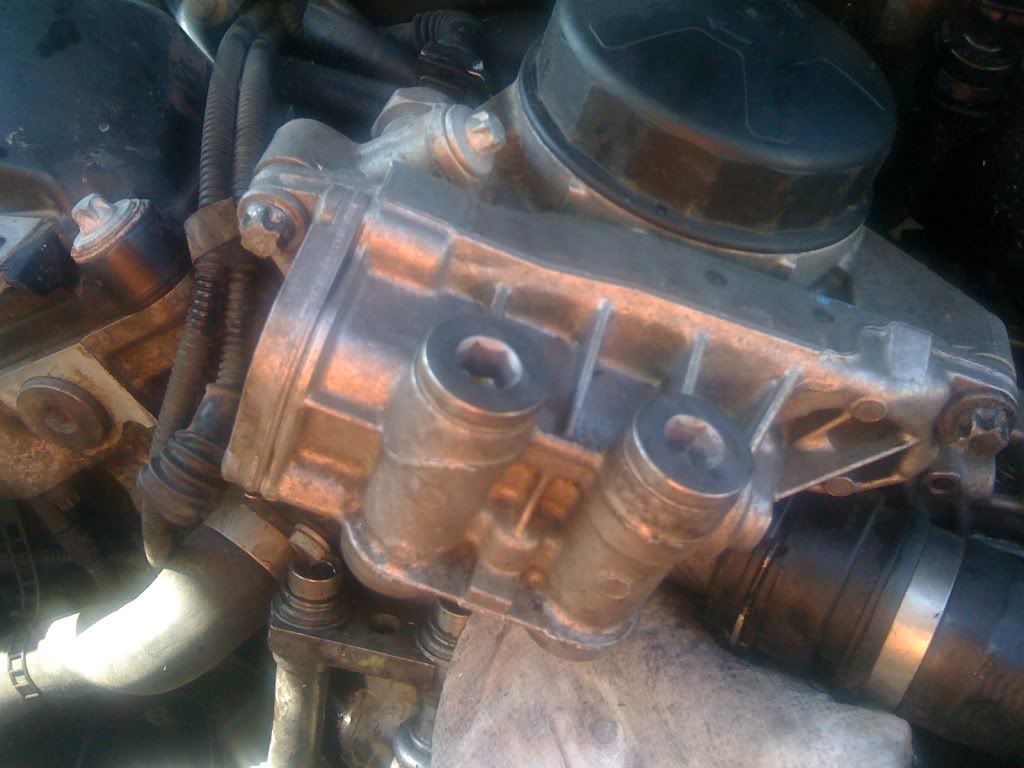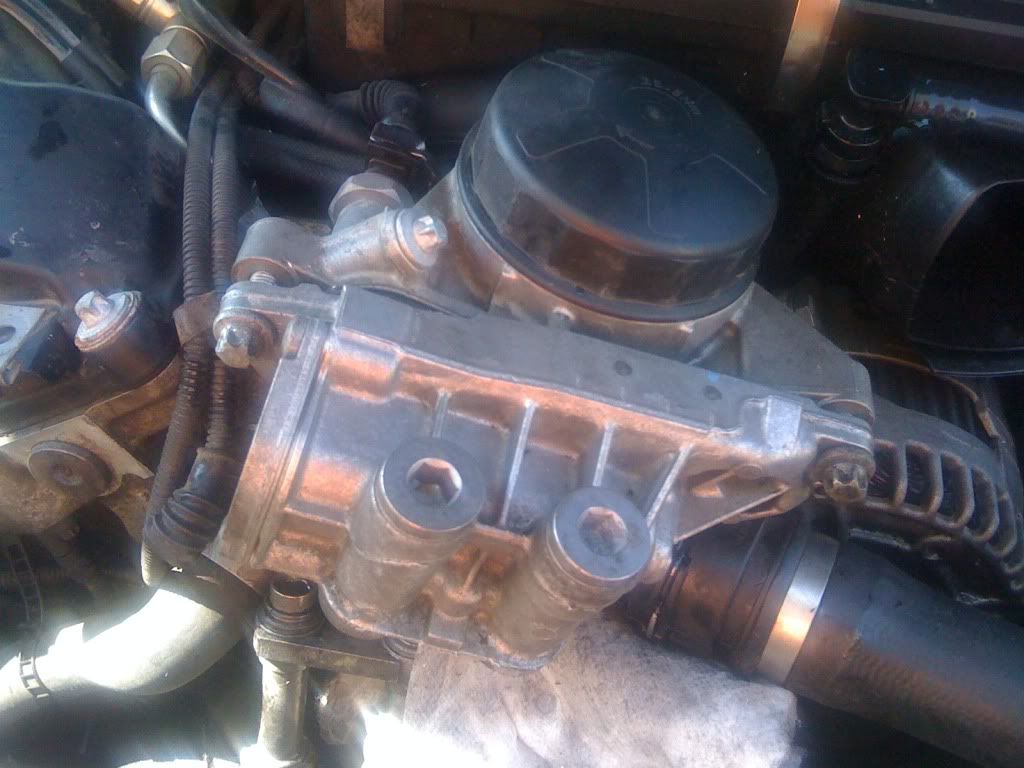 Remove the housing and look for any mars or reasons it may not seal, good time to clean the housing as well.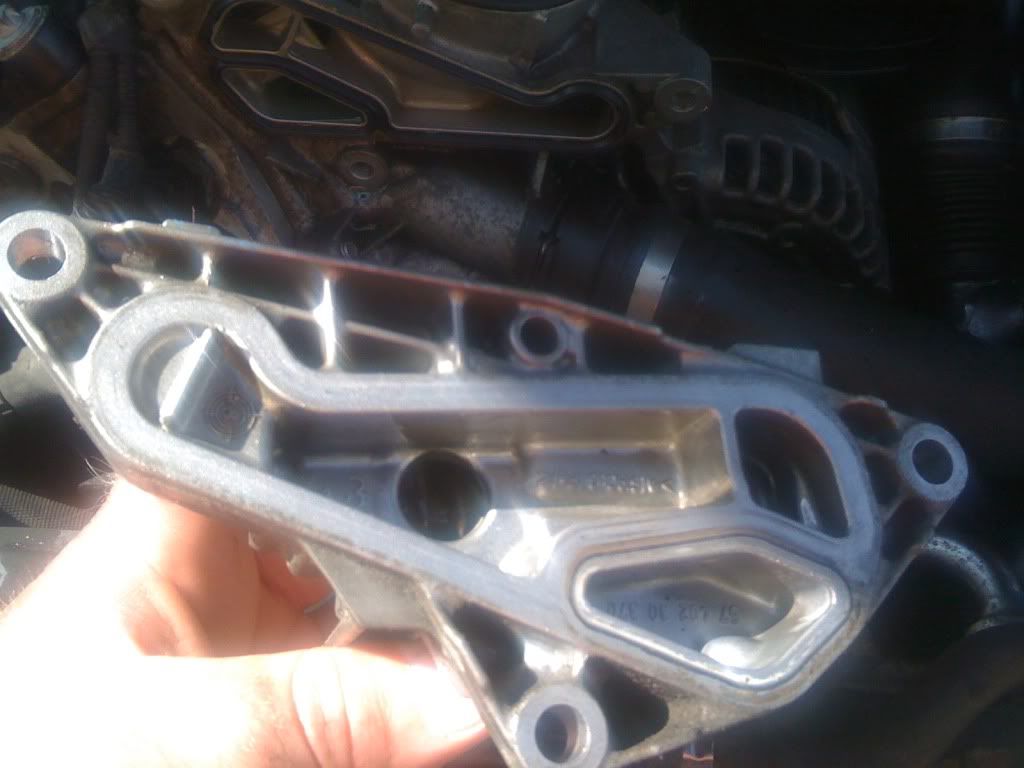 Remove the old rubber gasket. Use a hook, awle, or knife to get the old gasket out.
Replace with new gasket. DO NOT USE RTV SILICONE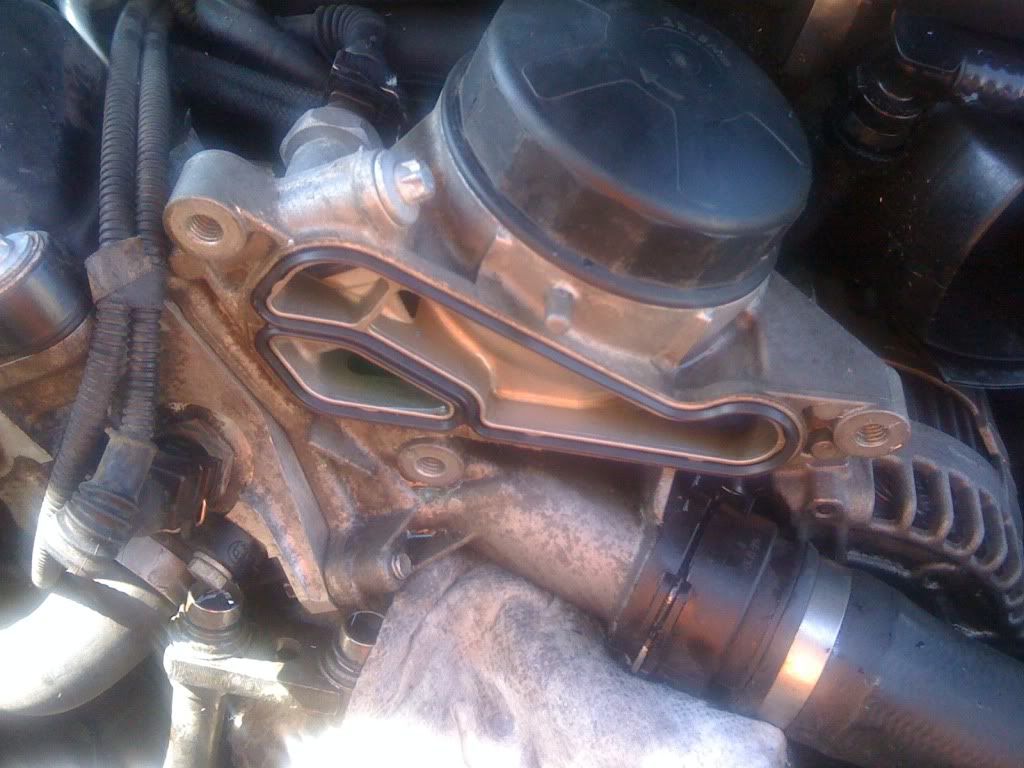 Reverse the order to install everything back.

Tighten it all down, then turn your engine on and check for leaks. I use thread locker on all my bolts, this is a personal preference though.