Official F30 3 Series Jet Black Photo Thread
The Official Bimmerfest F30 3 Series Jet Black Photo Thread
Photo credit
BMW Alien
Post your Jet Black F30 pictures!
Leave a Comment
10 responses to Official F30 3 Series Jet Black Photo Thread
SabirH
commented:
August 1, 2012, 8:47 pm
i dont have one, but i really wanna see pics and no ones posting in here! =(
_Vida_
commented:
August 2, 2012, 9:21 am
I should be taking delivery of my JB 335 on Monday or Tuesday of next week. I will post pics ASAP
BMW Alien
commented:
August 3, 2012, 1:24 am
Here you go!
tim330i
commented:
August 3, 2012, 9:45 am
Great looking F30! Thanks for posting pictures
Tim
_Vida_
commented:
August 8, 2012, 9:35 am
Sorry for cell phone pics, I don't own a decent camera haha
Jon Shafer
commented:
August 19, 2012, 1:56 am
This one I delivered to a Bimmerfest Member today was a real beauty. It was a final delivery of a Tourist/ED from a couple of months ago...
m3kidd
commented:
October 5, 2012, 9:42 am
Here is my contribution including the obligatory dealer pic
[IMG]
[/IMG]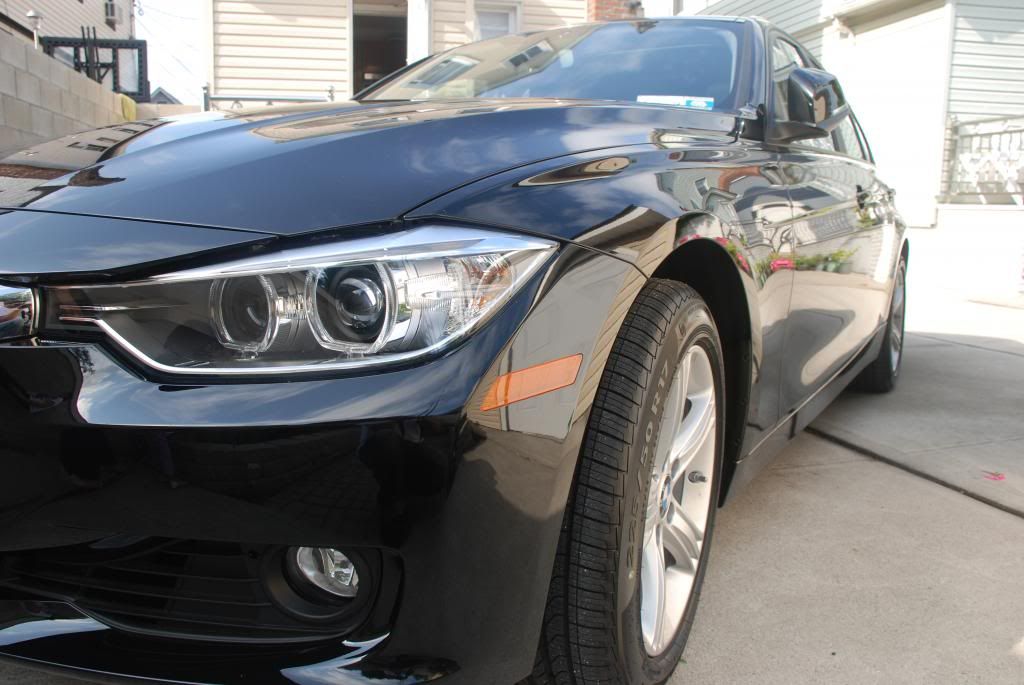 Hope to post more soon..
BMW X Series
commented:
October 19, 2012, 12:57 pm
this is my contribution to the thread.
michael6pr
commented:
February 9, 2015, 7:21 pm
2013 bmw 328i
First picture was after installing the front lip. Last pic was before it, Second pic car is kinda dirty was after installing the lip.
Gonna be doing a detailng these week. Been thinking about painting the rims black chrome(Don't really know if its called like these)? . There black matte atm. Sometime in the future gonna upgrade the audio system.
Also can't lower the car since i live in Puerto Rico and trust me the streets here are terrible.
Michael
pointandgo
commented:
February 9, 2015, 9:19 pm
My E46 M3 was jet black...and there's
nothing better looking
than a freshly detailed jet black car...which is to say about a day and a half.