RW recently had the opportunity to fit a 2018 YMB F82 M4 with a full carbon aero kit here in our Anaheim warehouse. With just 200 miles on the tachometer, the owner of this F82 was ready to start modding, giving his new ride a unique appearance.
The Carbon Fiber items featured on this 2018 F82 M4 include:
BMW F8X M3/M4 ENS Style Carbon Fiber Front Lip
BMW F8X M3/M4 Carbon Fiber Canards
BMW M3/M4 Carbon Fiber Perf Style Splitters
BMW F82/F83 M4 GTX Carbon Fiber Side Skirt Extensions
BMW F8X M3/M4 GTX Carbon Fiber Diffuser
BMW F82 M4 Performance Style CF Trunk Spoiler
All of our items, including the listed items above, are created using genuine carbon fiber, and are finished with a high quality clear coat to prevent any fading or discoloring, and maintain a deep, shiny appearance over time.
To utilize our forum discount, use the coupon code RWsave5 during checkout for 5% OFF all orders. PM me with any questions regarding this item or any of our carbon fiber products.
For any questions, please feel free to PM us, or reach us directly at
[email protected]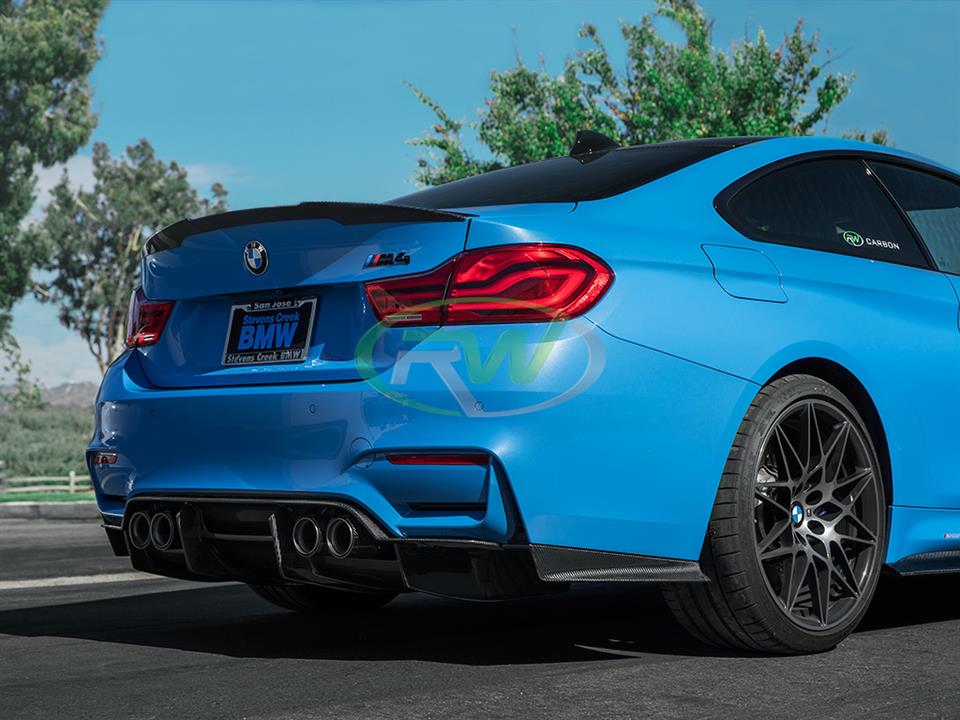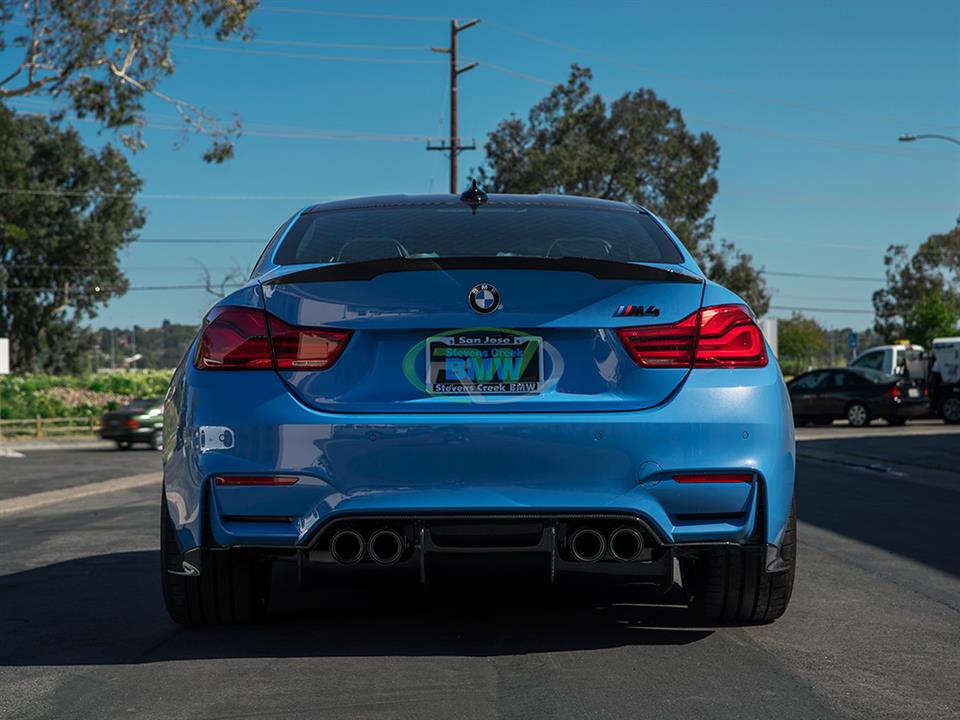 Facebook:https://www.facebook.com/RWCarbon
Blog:http://rwcarbon.wordpress.com/
Website:www.rwcarbon.com
Email:

[email protected]


714.328.4406
CS:714.328.4408