03-31-2019, 06:15 PM
Don't Panic.

Location: Charlotte, NC

Join Date: Jul 2010

Posts: 36

Mein Auto: 97 M3, 96 M3/LS,17 Tundra
E36 LS (LS6) Swap - So this is happening.
---
Hey everyone!

It's been 10,000 years since I've been on and posted anything. I still have my Estoril Coupe which is being slowly and painstakingly restored to something reasonably close to OEM spec. It's currently at a body shot (8 months now) shaking off years of northern winters. I should have it back this summer ready to put back together. ANYWAY, that's not why you're here....

You are here because in the absence of my other E36, I had to get another one. A 96 Black/Black M3 Coupe. The stock engine was fiddled with and done right. M50 manifold, UUC Corsa exhaust, some kind of aftermarket headers? NOT GOOD ENOUGH!

I'm swapping in an LS6 out of a 2002 Corvette Z06 with 35,000 miles. This thread will detail my build and hopefully serve as a template/resource for any of you that want to go down this path. Feel free to contact me with questions. God knows I've done the same to many others that came before me. There are many retail (online) establishments where you can buy parts or entire "swap kits" for this, and they all work...reasonably...well. Each has their up sides and down sides. I found that compiling my own parts list was a better fit for me.

The Goal: Yes, this thing will have a screaming 405 horsepower LS6 under the hood, but the objective is to make a kind of touring car. Something I can road trip or daily drive and not pay the price in vibration, idle volume, general driveability. I will be going with a quiet-ish exhaust setup and aiming for as little NVH as possible.

I've uploaded a couple of pictures of the car before I started with this whole nonsense. I'll be posting updates as I go. I have a goal of finishing this thing in just a few months. Let's see if that happens.... Here we go!

This is the car the day I purchased it:




And after I got it home: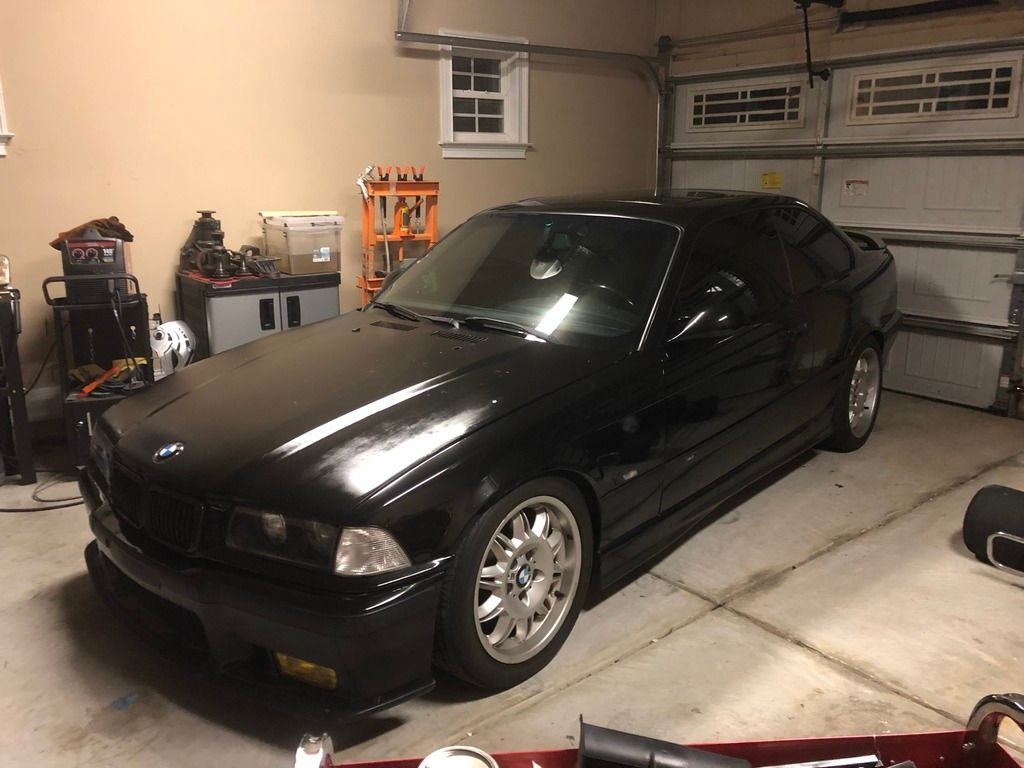 At some point in it's life it received a quality carbon fiber hood and then later a NOT quality paint job, including over the carbon fiber. This will be fixed during this project.
__________________
---
Last edited by m3me1138; 03-31-2019 at

07:23 PM

.