01-05-2018, 10:36 AM
Instructor of the Stig™

Location: Wadsworth, Ohio

Join Date: Feb 2009

Posts: 7,209

Mein Auto: Hover Car on Wheels
Now Available Chase Bays fluid transfer upgrades
---
Chase Bays for your BMW

Chase Bays has an entire line of AN Fluid Transfer Products and kits that work with multiple BMW chassis.
All of their kits are as inclusive as possible to ensure you get everything you need with one purchase.
Shave your engine bay with Chase Bays!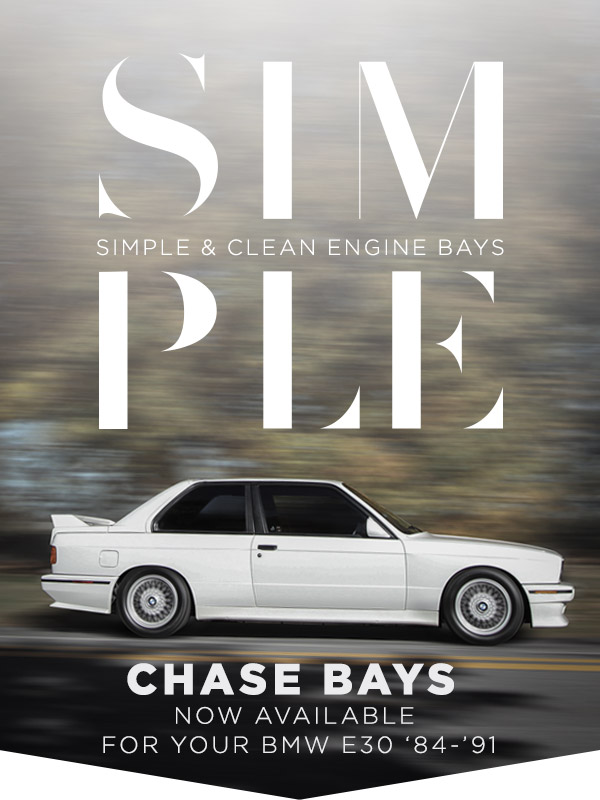 Click HERE for your BMW E30 Chase Bays Fluid Transfer Upgrades
__________________
ECS Tuning your #1 source for all things German automotive
Customer Service Hours: M - F 8:00am - 8:00pm EST | Saturday: 10:00am - 7:00pm EST
Sales Team Hours: M - F 8:00am - 11:00pm EST | Saturday: 10:00am - 7:00pm EST
800.924.5172 |
OEM BMW Part Number Search
[email protected]
|
[email protected]