RW Carbon | 2019 G30 5 Series Gets a Carbon Makeover
Last week a customer came in to have some carbon fiber installed on his brand new G30 5-Series. This G30 was painted Mediterranean Blue Metallic so the carbon fiber was more prominent on this vehicle. This customer opted to go with our
3D Style Carbon Fiber Front Lip.
This front lip makes the front end much more appealing to the eye. This carbon fiber lip adds aggression and styling that the stock front end of the G30 is missing. Swapping to the back of the car, this G30 was the first of its kind to rock this trunk spoiler and diffuser combo.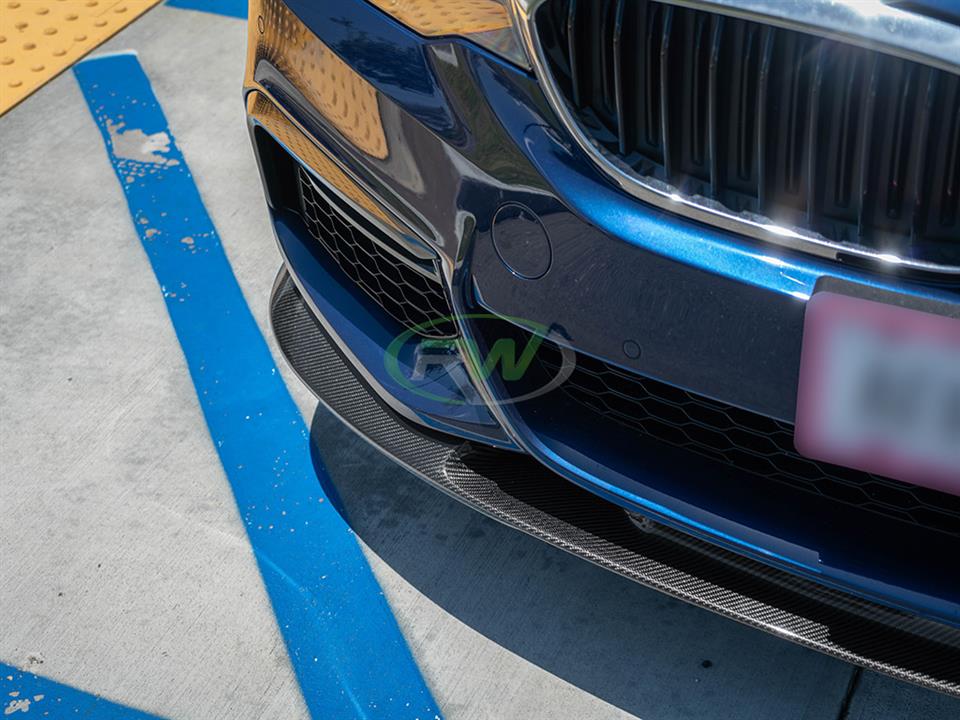 The RW Signature Carbon Fiber Trunk Spoiler
and
3D Style Carbon Fiber Diffuser
compliment each other giving the back end a look that is hard to achieve. These additions give the car more attitude and higher level of style. Last but certainly not least, the
Carbon Fiber Roof Spoiler.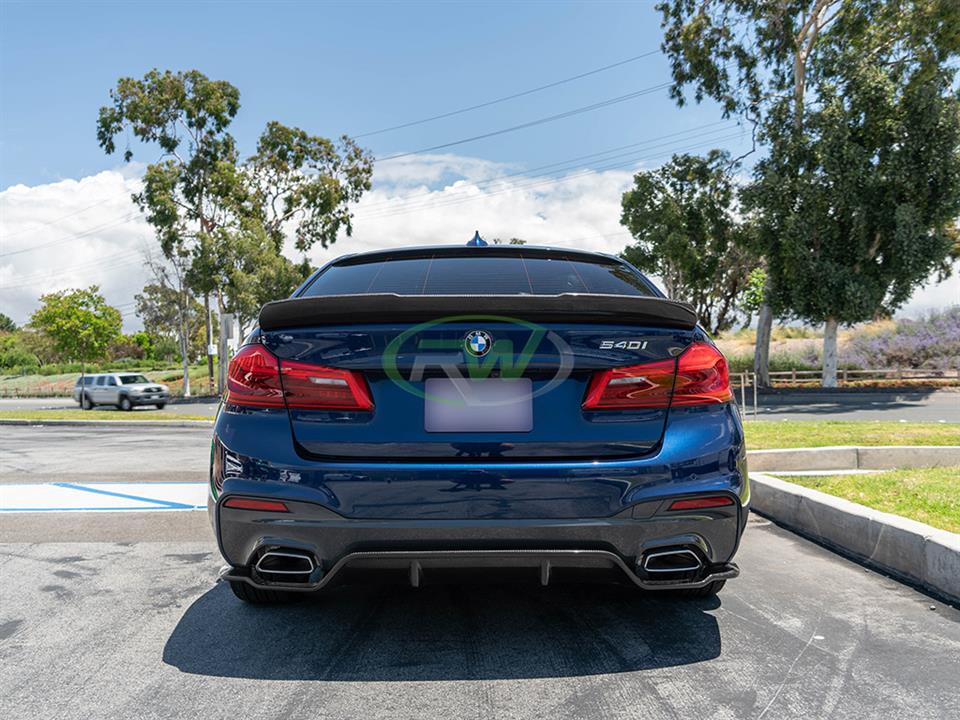 Ultimately this car came in completely stock and ended up completely changing its style with a full carbon fiber kit. If you have any questions or your looking to get your hands on some of our products please feel free to contact one of our Carbon Fiber Specialists at
[email protected]
or by phone at 714-328-4406. Our office in Anaheim is open from 8:00AM to 4:00PM PST.
Facebook:https://www.facebook.com/RWCarbon
Blog:http://rwcarbon.wordpress.com/
Website:www.rwcarbon.com
Email:

[email protected]


714.328.4406
CS:714.328.4408

Leave a Comment
7 responses to RW Carbon | 2019 G30 5 Series Gets a Carbon Makeover
DLF750
commented:
June 4, 2019, 6:57 pm
love the front lip and rear diffuser, but for me, that trunk spoiler is way too big for this car and I've never been a fan of the roof spoilers, other than on one of my older early 2000s 750, very understated on a big car.
Moewron
commented:
June 4, 2019, 8:28 pm
Came here to say this. The front/rear lip look great (but all I can think about is how low my m550 is... scrape scrape scrape), but the truck spoiler? lol my god.
DLF750
commented:
June 4, 2019, 9:14 pm
yeah, the trunk spoiler is too ricer for my taste. I love a trunk spoiler, but nothing outlandish... as for low...I was backing out of the drive at my wife's office and my car just stopped! I gunned it, couldn't move. Way too steep for the 540.
RW Carbon
commented:
June 18, 2019, 3:14 pm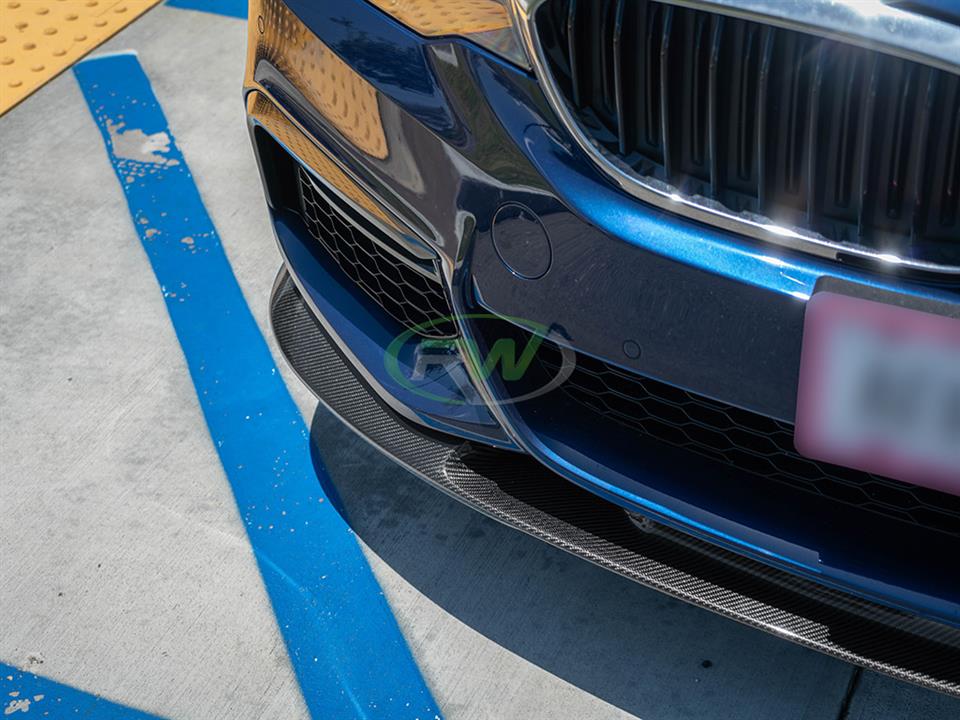 STIHLBOLTS
commented:
June 19, 2019, 8:32 am
The front lip looks great, but that trunk spoiler is way over the top.
DLF750
commented:
June 19, 2019, 8:00 pm
yes, it looks just plain silly...
RW Carbon
commented:
June 20, 2019, 1:30 pm
Thanks for your opinions! We will keep that in mind in designing our next spoiler option.