RW Carbon | F22 2-Series Gets a Complete Carbon Conversion
RW recently had the pleasure of giving this Aspen White F22 a carbon kit. The vehicle's owner was looking to improve the aggression and style of their car. After the customer decided on our Exotics style front lip, diffuser and trunk spoiler, the last bit to throw the entire carbon look together was the
M Styled Mirror Cap Replacements
.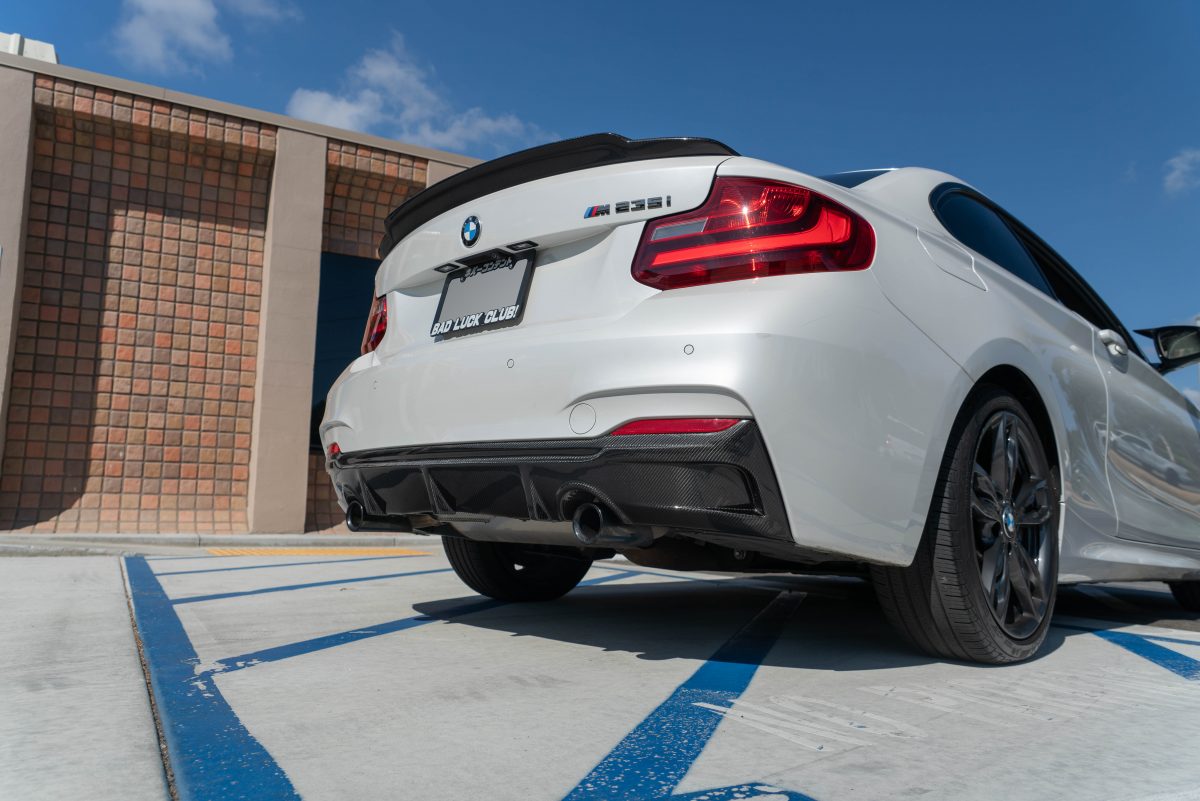 Up against Aspen White, the contrast of the carbon fiber weave provides an aggressive appearance upgrade that compliments the body lines of the F22.
The Exotics Style F22 Front Lip,
F22 Exotics Style CF Trunk Spoiler
and
F22 Exotics Style Diffuser
are both designed with the body styling in mind, to give the vehicle a "full" look when installed. All of the carbon fiber items we carry are made of quality 2×2 carbon fiber weave and finished with our UV Resistant clear coat to prevent fading and discoloration over time. All of our parts are also backed by our fitment and quality guarantee. For any questions about these parts or any of our other products, feel free to contact us at 714-328-4406. Our office in Anaheim Hills is also open from 8:00AM to 4:00PM PST.
Facebook:https://www.facebook.com/RWCarbon
Blog:http://rwcarbon.wordpress.com/
Website:www.rwcarbon.com
Email:

[email protected]


714.328.4406
CS:714.328.4408

Leave a Comment
2 responses to RW Carbon | F22 2-Series Gets a Complete Carbon Conversion
vegasgolds
commented:
November 14, 2019, 11:00 pm
why don't you make a front spoiler with winglets like you make for the M2?
Why don't you make front and rear winglets for the M235i like the M2?
RW Carbon
commented:
December 17, 2019, 11:25 am
b