Gauging interest in my 35i Sport Activity model, as I'm looking to get into an F10 or an Audi within the next few months. I'm the original owner, vehicle In-Service date was Sept 2010. Currently it has only ~9,700 miles, so there is another 2 yrs and 40K of original warranty remaining!:thumbup:, plus extended warranty available at new owner's option. I also have the wheel/tire warranty that could be transferred to new owner for an additional cost. This vehicle is ideal for someone who drives above avg. mileage, and wants a peace of mind with the factory warranty!
I never had a single issue with the SAV, as I went light on options to avoid possible electronic gremlins infamous with European vehicles. My only trips to dealer were for oil changes and software updates. I have the service records or you can pull the vehicle history at the dealer for verification. Absolutely no paintwork/damage on vehicle, except for a couple of paint chips on front bumper, and a curb rash on the right front wheel from parking, which I plan to have replaced with the wheel warranty near end of coverage period. Otherwise the vehicle is in MINT condition.
Additional info/options on the vehicle:
Alpine White w/black leather, brushed aluminum trim
20" 214 Style wheels as part of the Sport Activity pkg., OEM Dunlops have ~50% left.
Heated seats
Front/Rear Parking sensors
Rear window shades
Running Boards
Windows tinted at 30%, front grille, rear "X5" badge blacked out. Other badges removed. LED rings installed.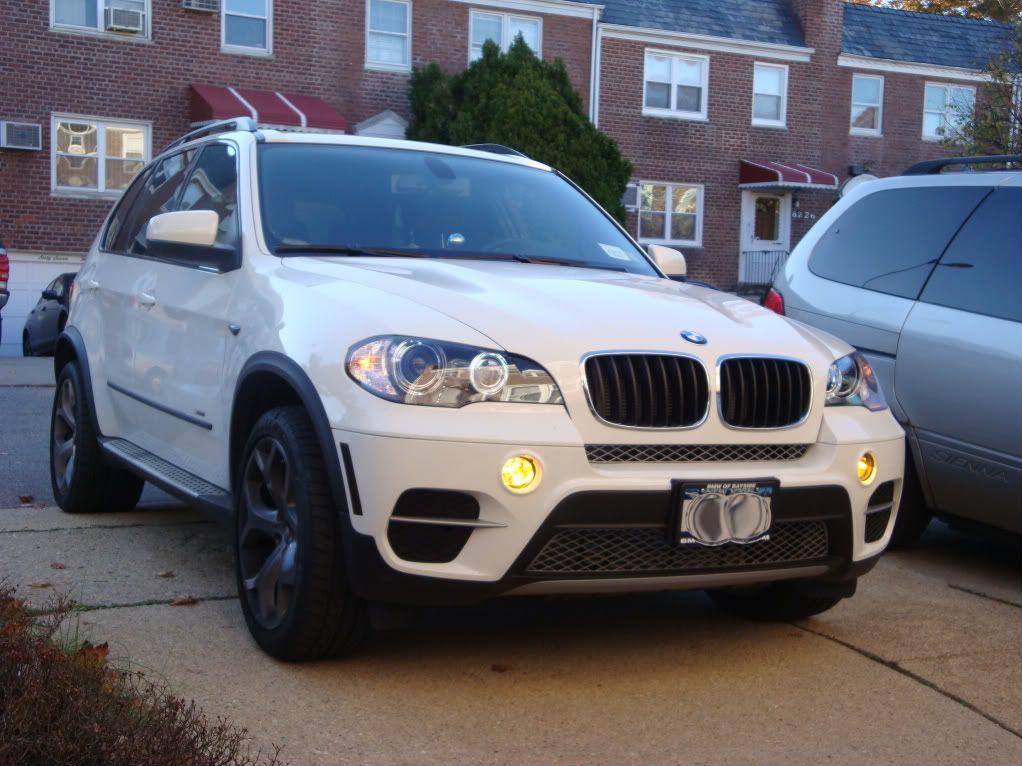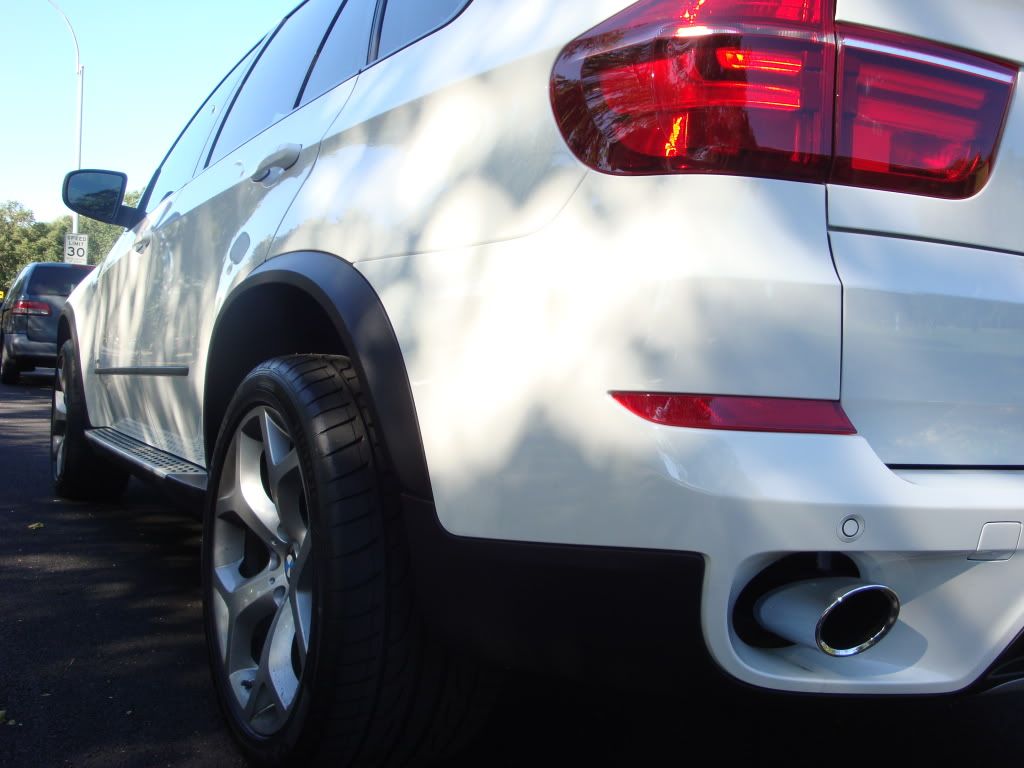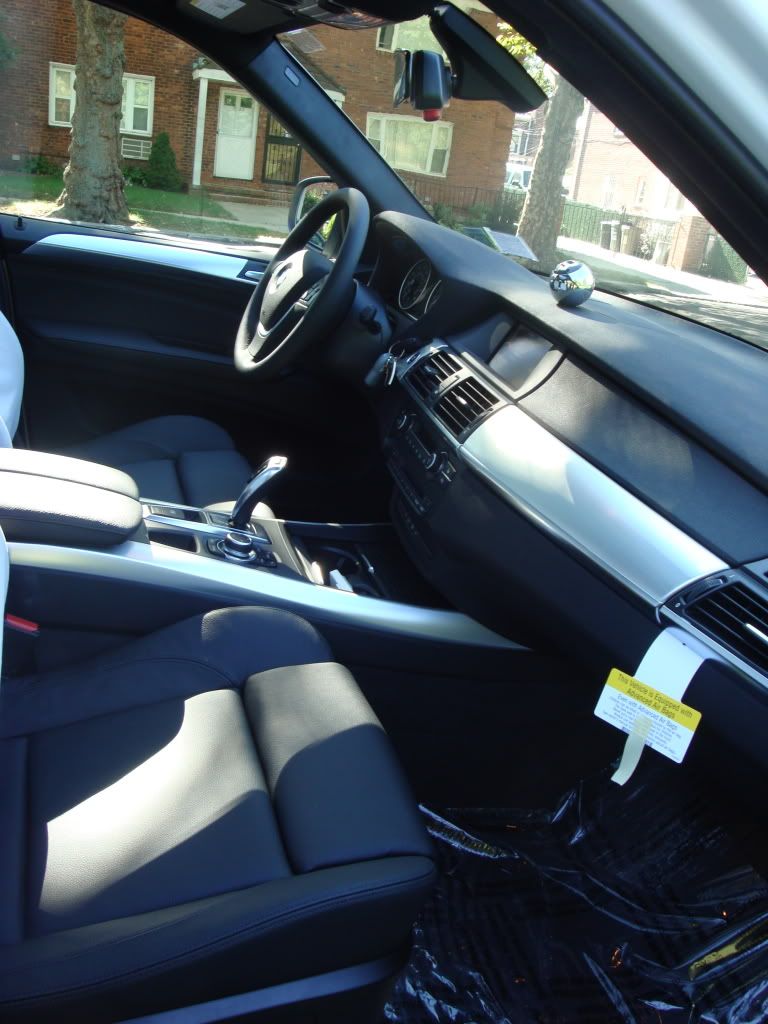 The vehicle is always garaged, driven on weekends only, and washed monthly by yours truly.
Price: 44,000 or BO, which is somewhere between trade-in and private party from the major online appraisers. $1K extra for the tire/wheel warranty.
As previously mentioned, this vehicle is PERFECT for someone who is in the market for a CPO X5. The benefit is my vehicle has ample original warranty remaining, plus the option to further extend the warranty down the road. I've searched BMW's website for CPO'd2010/2011's, and many are priced in the low to high 40's, with none having less than 10K miles. You do the math:bigpimp:
Vehicle is located in Fresh Meadows, NY. You can reach me via PM or email at leo.pau at gmail dot com Thanks for looking.