Discussion Starter
·
#1
·
Hi Again Folks,
So, what can you do to a 1995 540i E34 Touring within 14 hours of hard, knuckle busting labour... WELL QUITE A LOT !!!!
Over the weekend, I was finally able to do some more major work to my 540 Touring fondly known by many as "Heidi". She was in dire need of front end work like control arms, stabilizers, steering idle arm, etc. She could also use new struts / shocks and the like.
"Heidi" has been volunteered as a candidate for the FCP Rudimentary test we are doing on front end kits. I installed a number of components on the car yesterday, many of which were FCP parts - I shop where I work. As I have also said before, it gives me a consumer side experience of what we do as a company.
The job was not only on the front end. The car has an SLS rear end and I had chosen to keep it, which meant it needed to be fixed as it was pretty much a dead system and rigid as steel in the rear. The rear literally bounced around on the springs all day long.
So, I received a bunch of boxes from the team in Saybrook, CT... thanks to Mike Rivera and Max Rossi for their patience and help with this project and to the whole team in CT helping with this.
The list of things to do included:
Front Wheel Bearings
Front Springs
Control Arms - Upper and Lower
Steering Idle arm
Stabilizers
Steering Box (It was looser than....)
Strut Mounts - Front and Rear
Spring Pads - M5 Pads all four corners.
Rear SLS Accumulators
New Hydraulic hoses for SLS rear.
This covers just about everything that had to be done. I was very fortunate to have a good friend - Kento - as the lead on this project. Much credit is due him. He is a BMW expert, and I mean expert.
So, off we went with tools in hand and optimism in our hearts and forgetting to eat enough. We thought it was just going to be a few hours - there is nothing like starving and realizing you still have two rear SLS struts to install. It is like a mirage in the desert, you start smelling pizza from no where.:dunno:
Most of the parts that had to be installed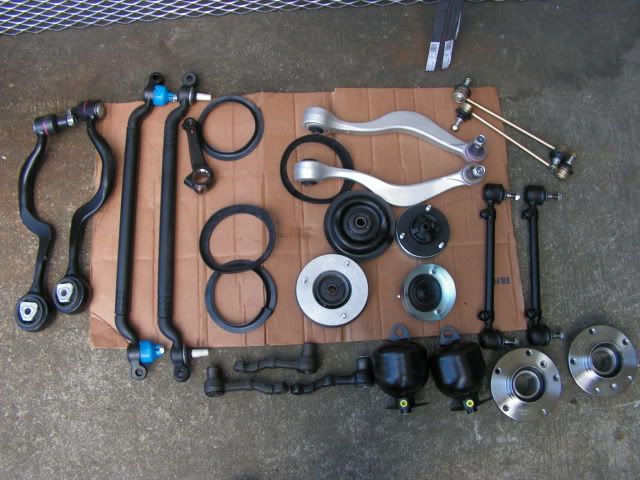 Bombs Ahoy!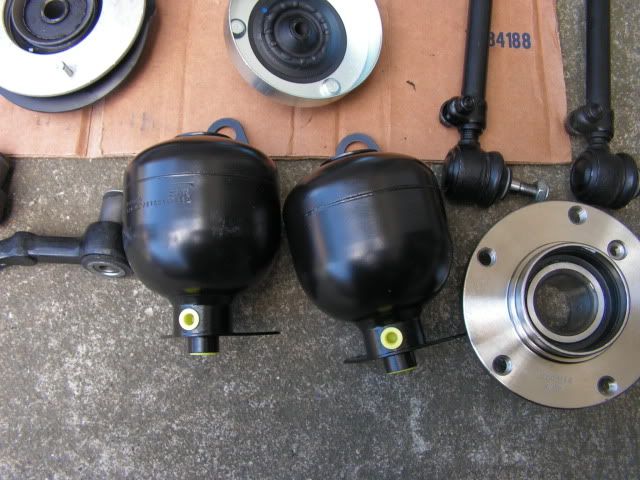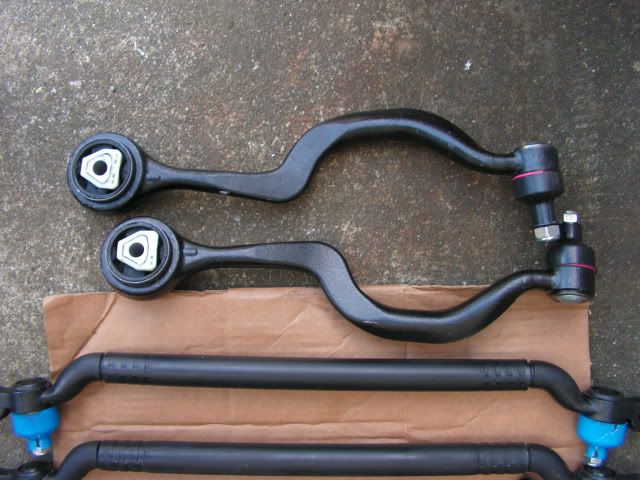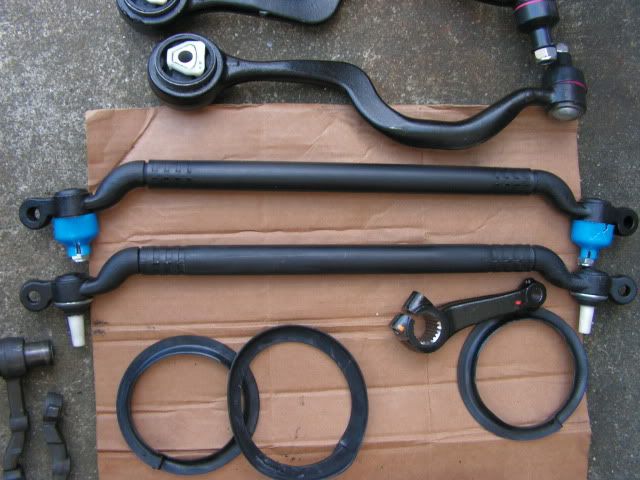 Meyle Strut Mounts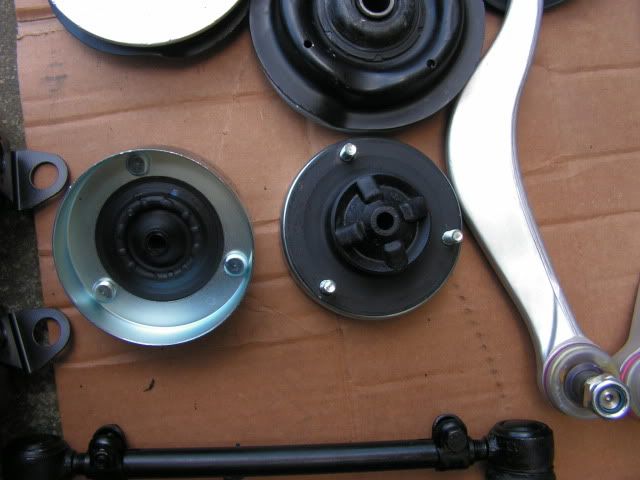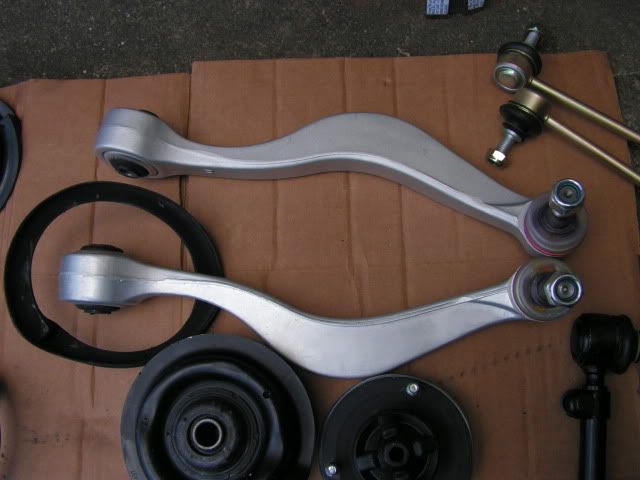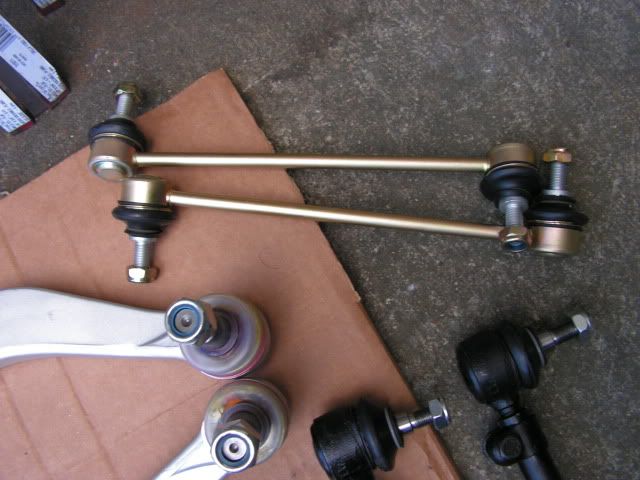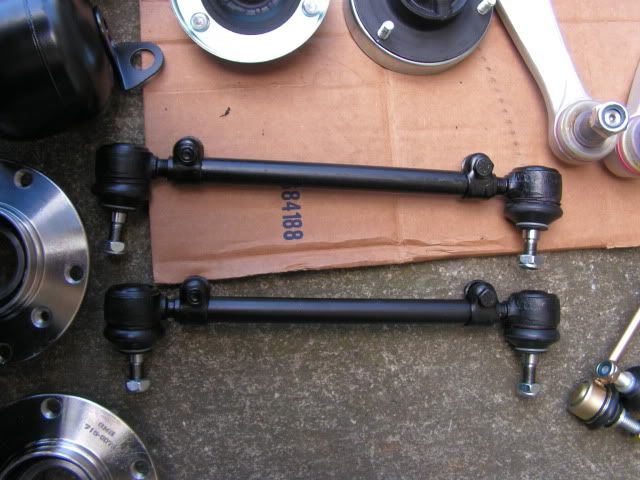 New Front Wheel Bearings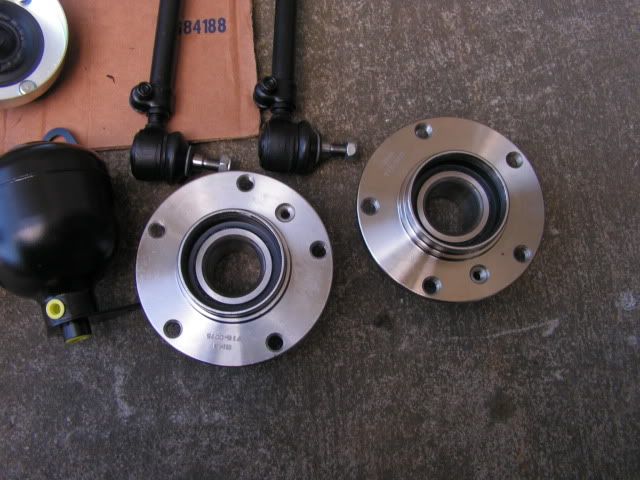 Old parts we had to deal with... there was a lot of pain and suffering involved in this and words used that children's ears cannot hear.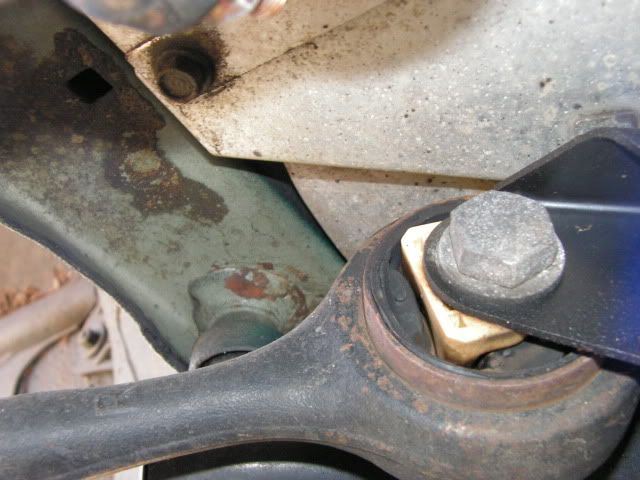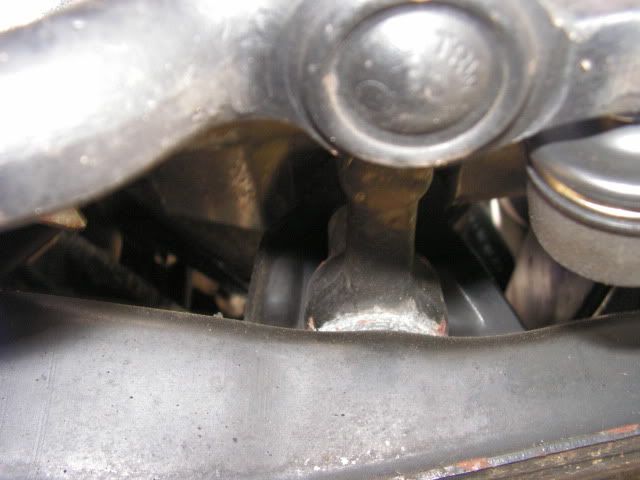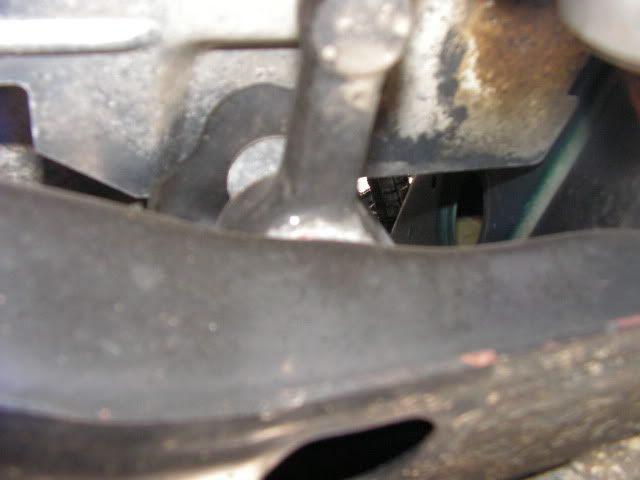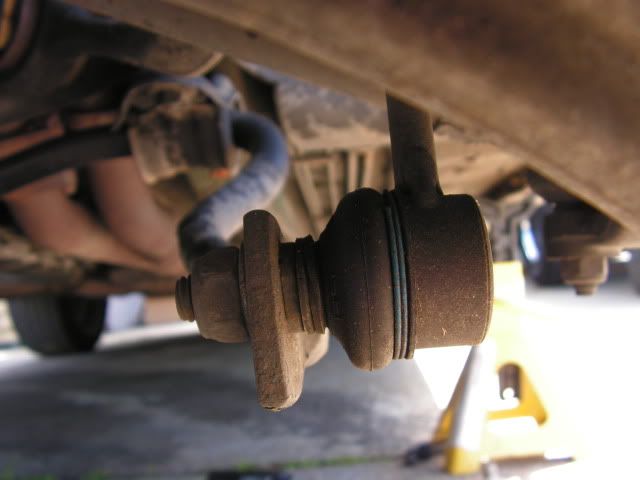 Here is the car before all this work was done.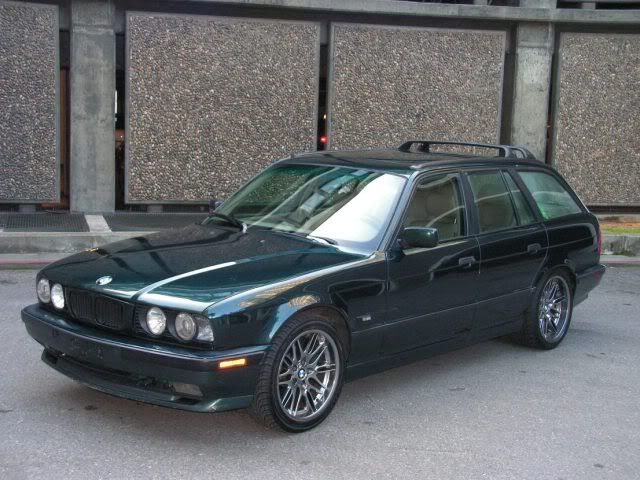 ​