Discussion Starter
·
#1
·
This thread is for the removal/rebuild/installation of my engine. The title to my previous thread was about a head gasket, which was no longer really the case
I will go back and add the early pictures and more detail to this thread later. Below are all the ones from last weekend and this weekend.
--------------------------
Alright, ENGINE IS OUT!
Here are pics from the day--will go back and add text later. Overall, I can't feel any real wear on the cylinders of the old engine (fingernail doesn't catch at the top), but the thing is leaking from every seal there is. Oil pan, timing cover, alternator seal, rear main seal, rear coolant cover, you name it, they are all leaking. Anyways.. here are pictures
On the way to the parents house with the engine.. dog came with me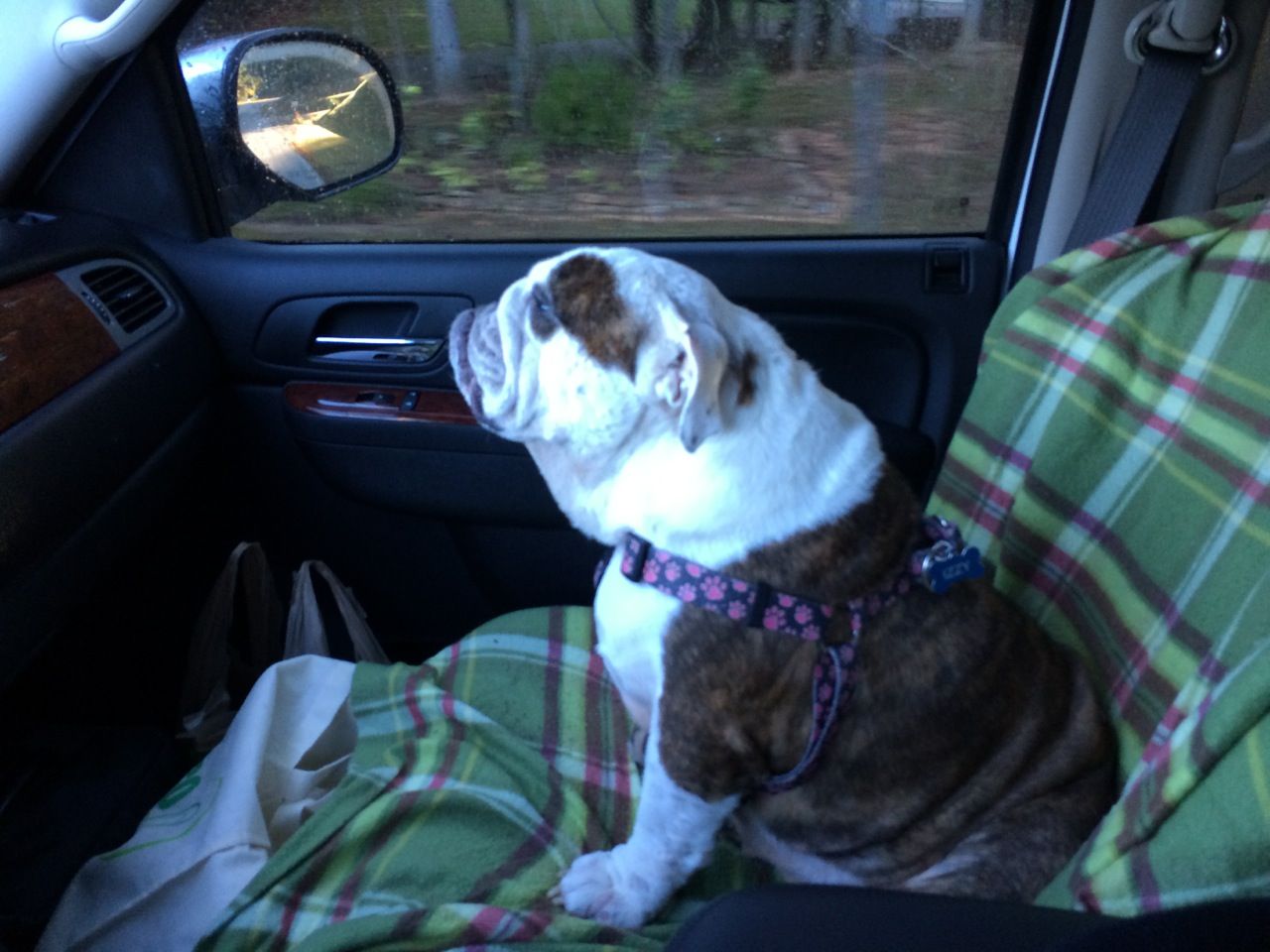 Getting "new" engine out of the truck. That was a chore as there wasn't much room to back the truck in
Another of the same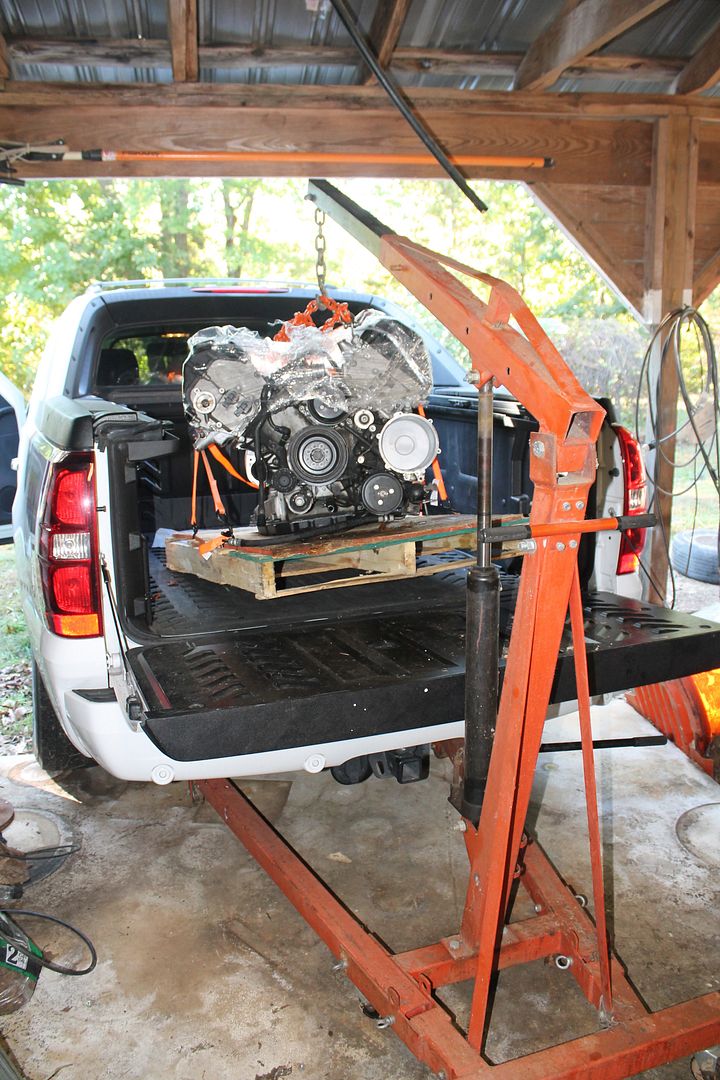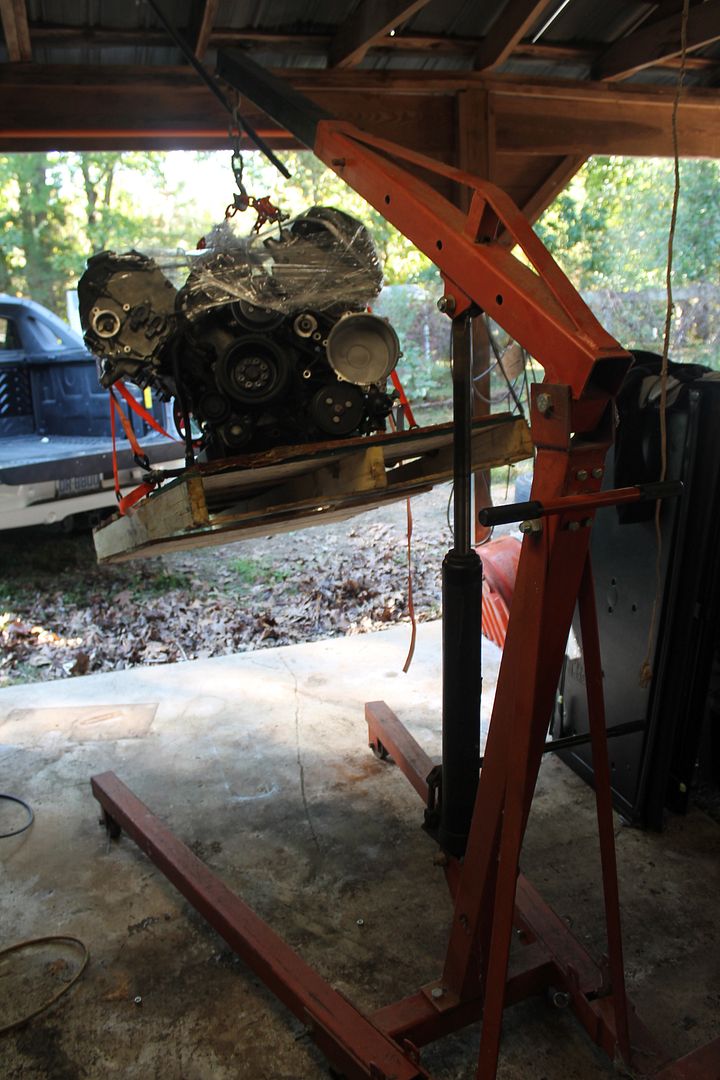 well, there she is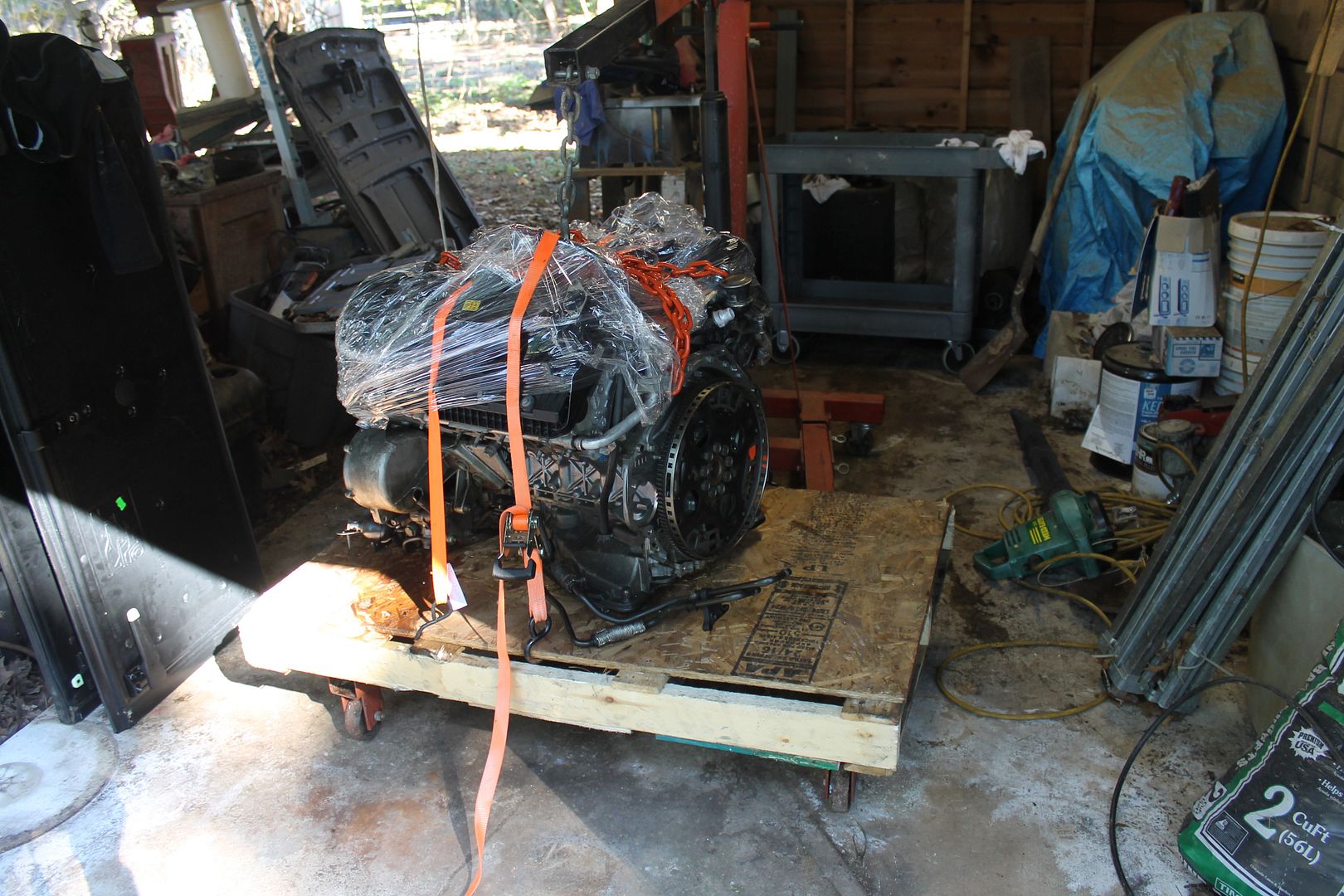 Here's how I left it last time..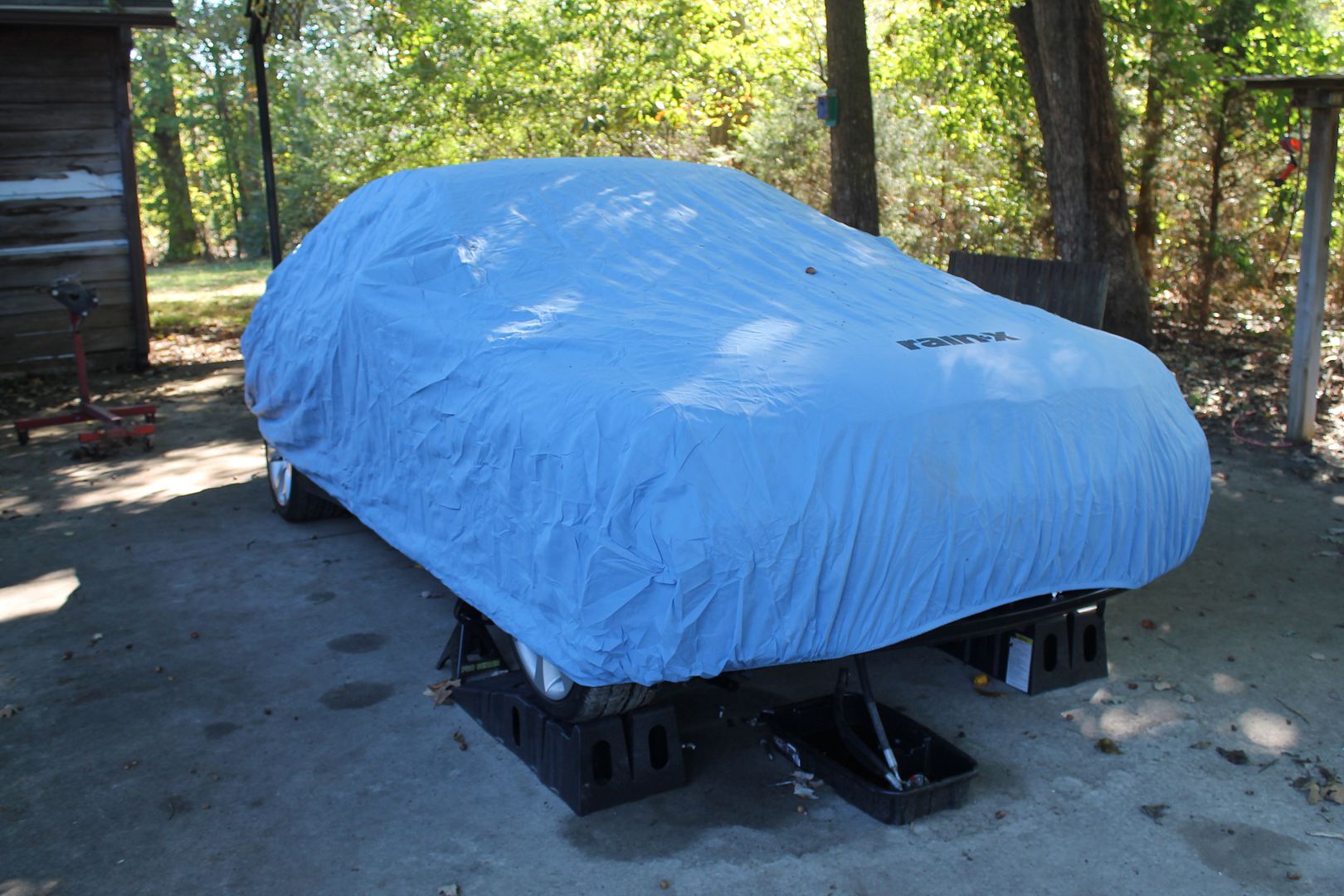 Here's how I left it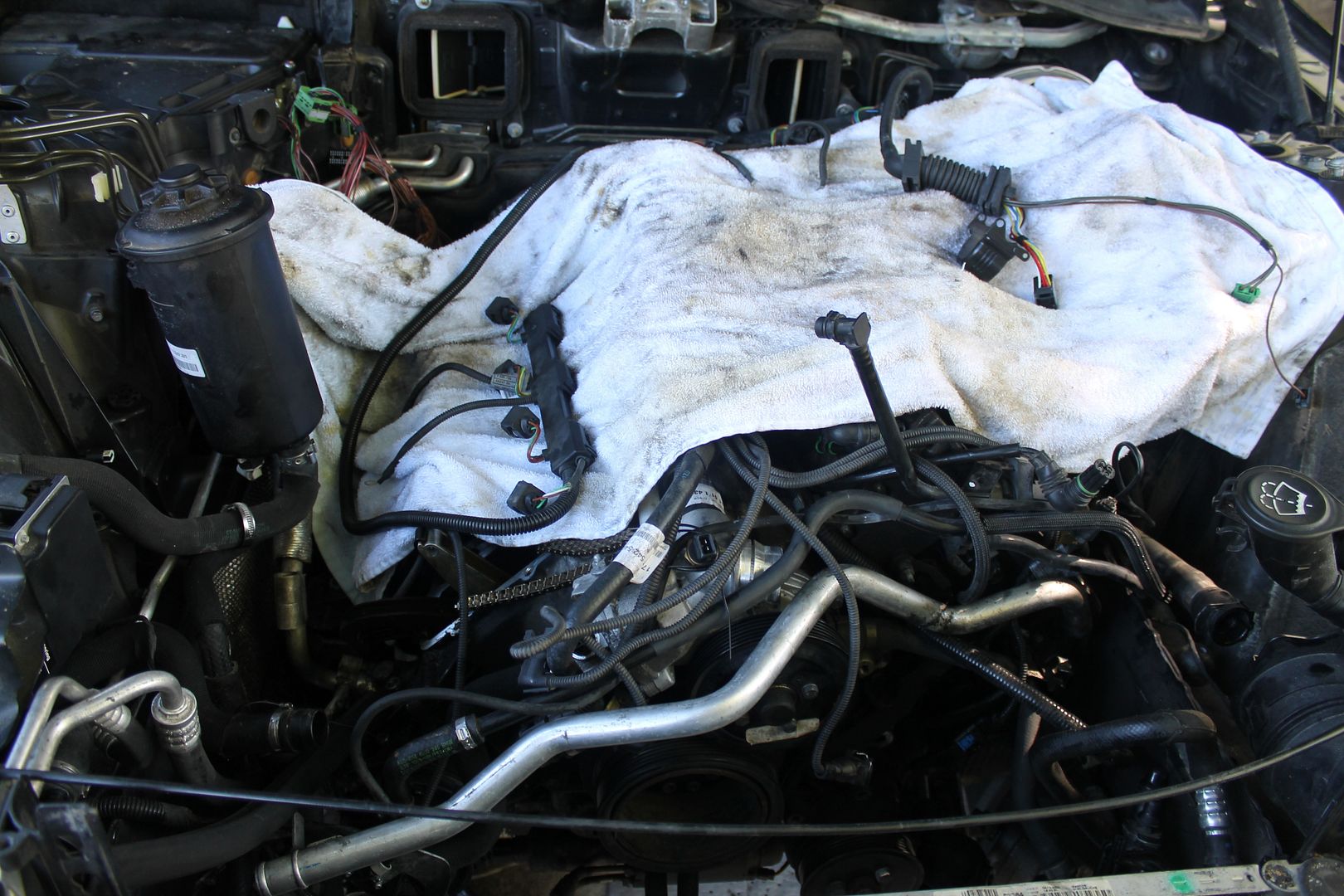 Pulled alternator out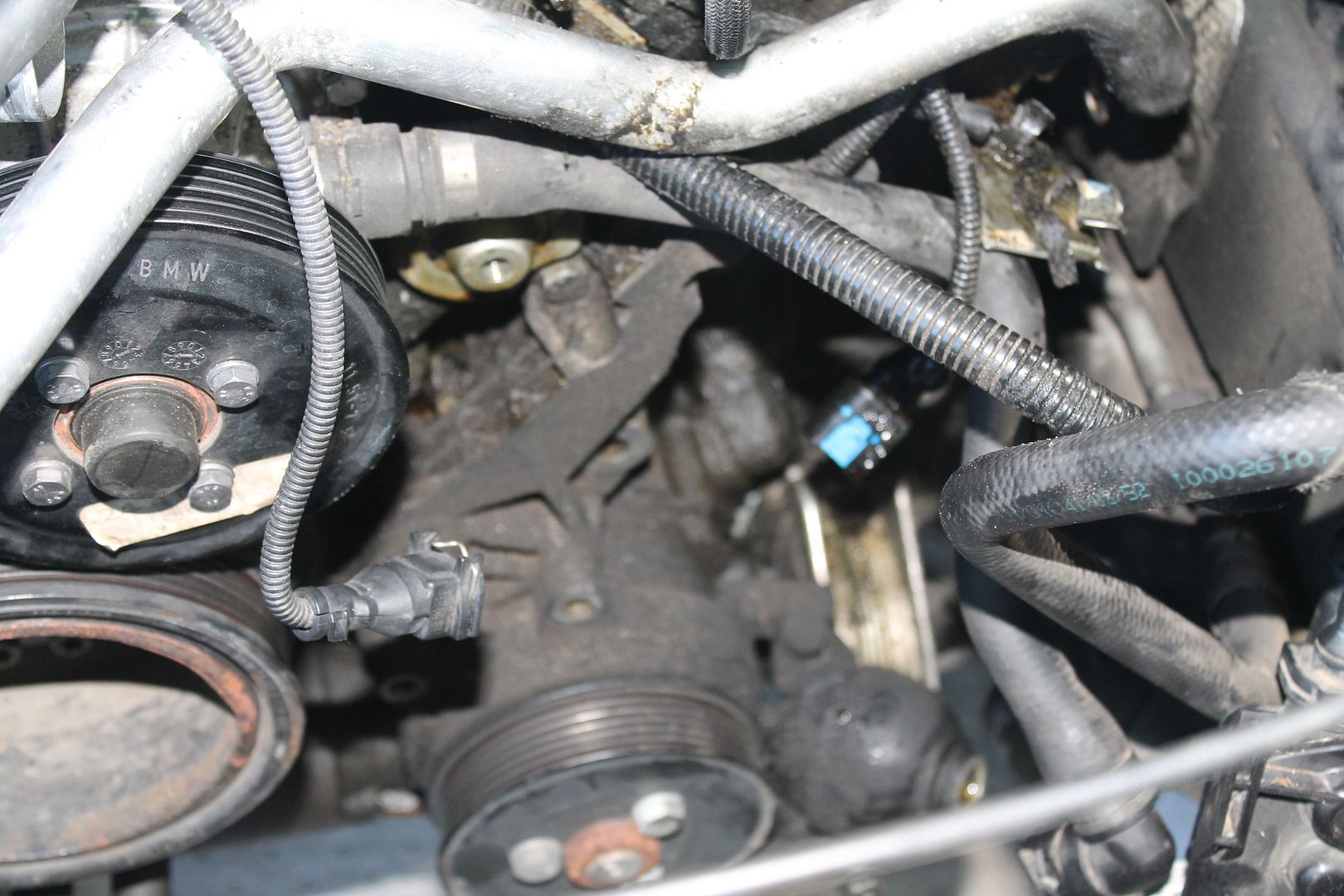 Not sure
Shot from underneath
Trying to figure out what to do about those transmission oil lines--ended up removing them from transmission and leaving the connected to the engine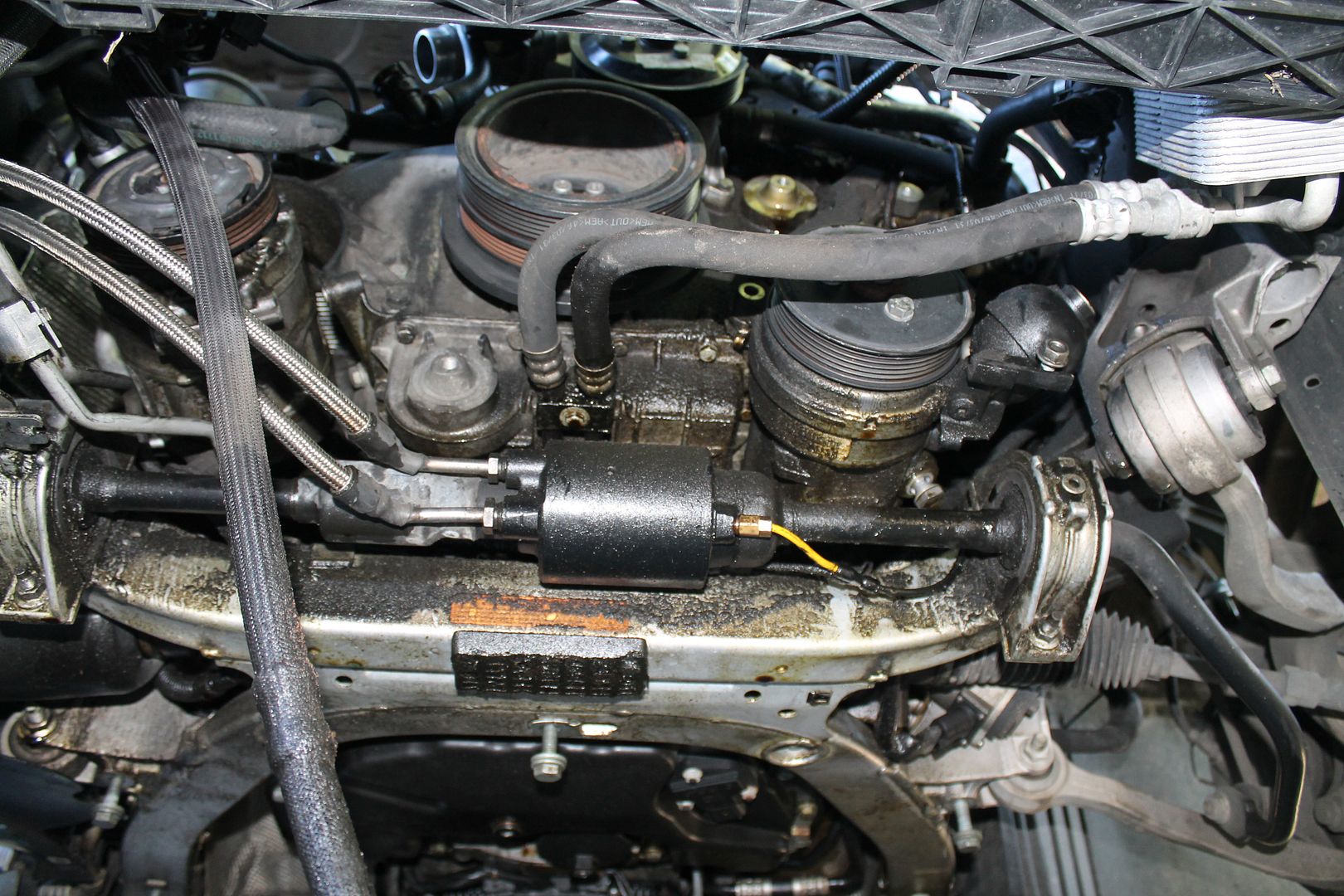 Another--AC compressor unbolted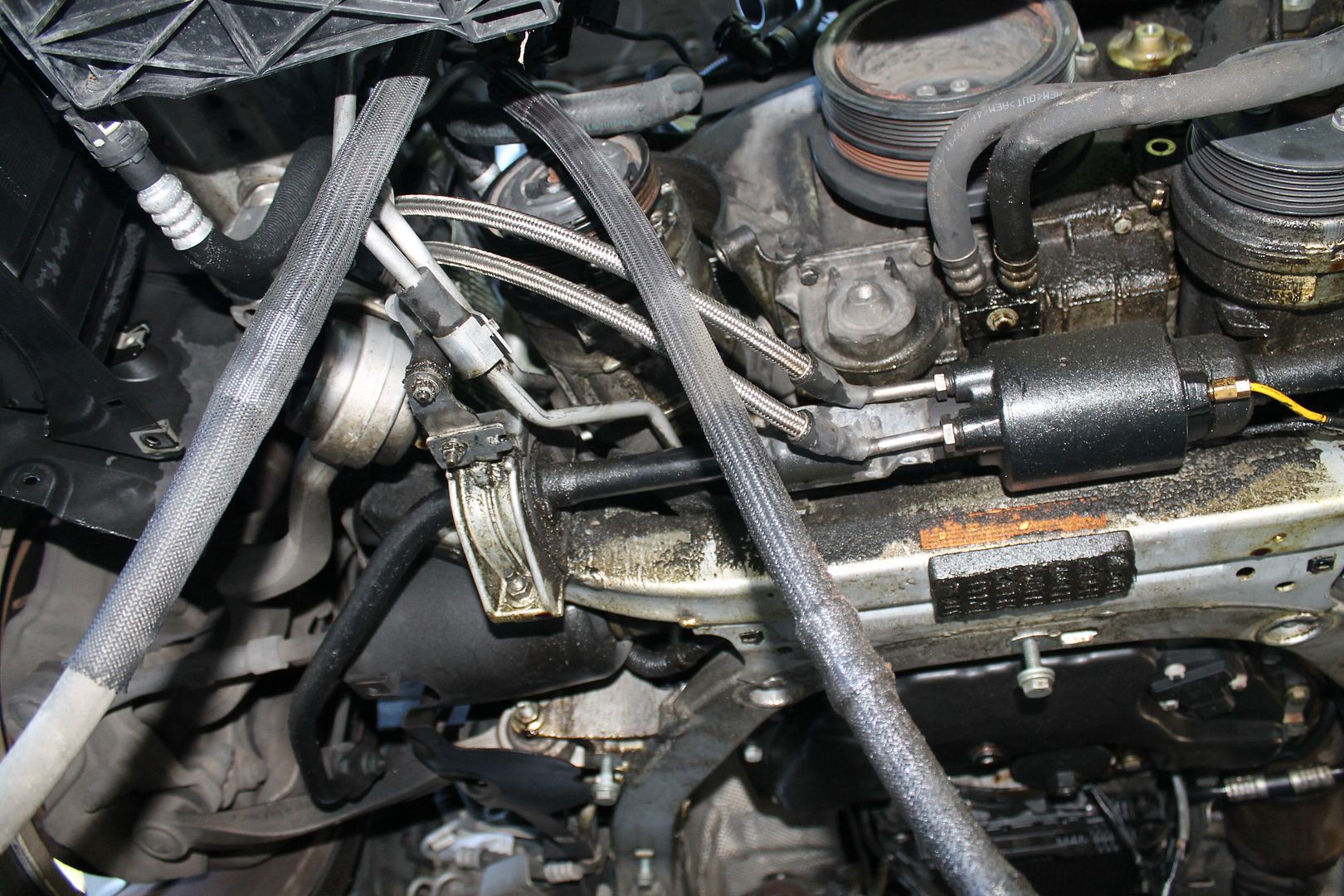 A lot of sensors unhooked, wires hanging everywhere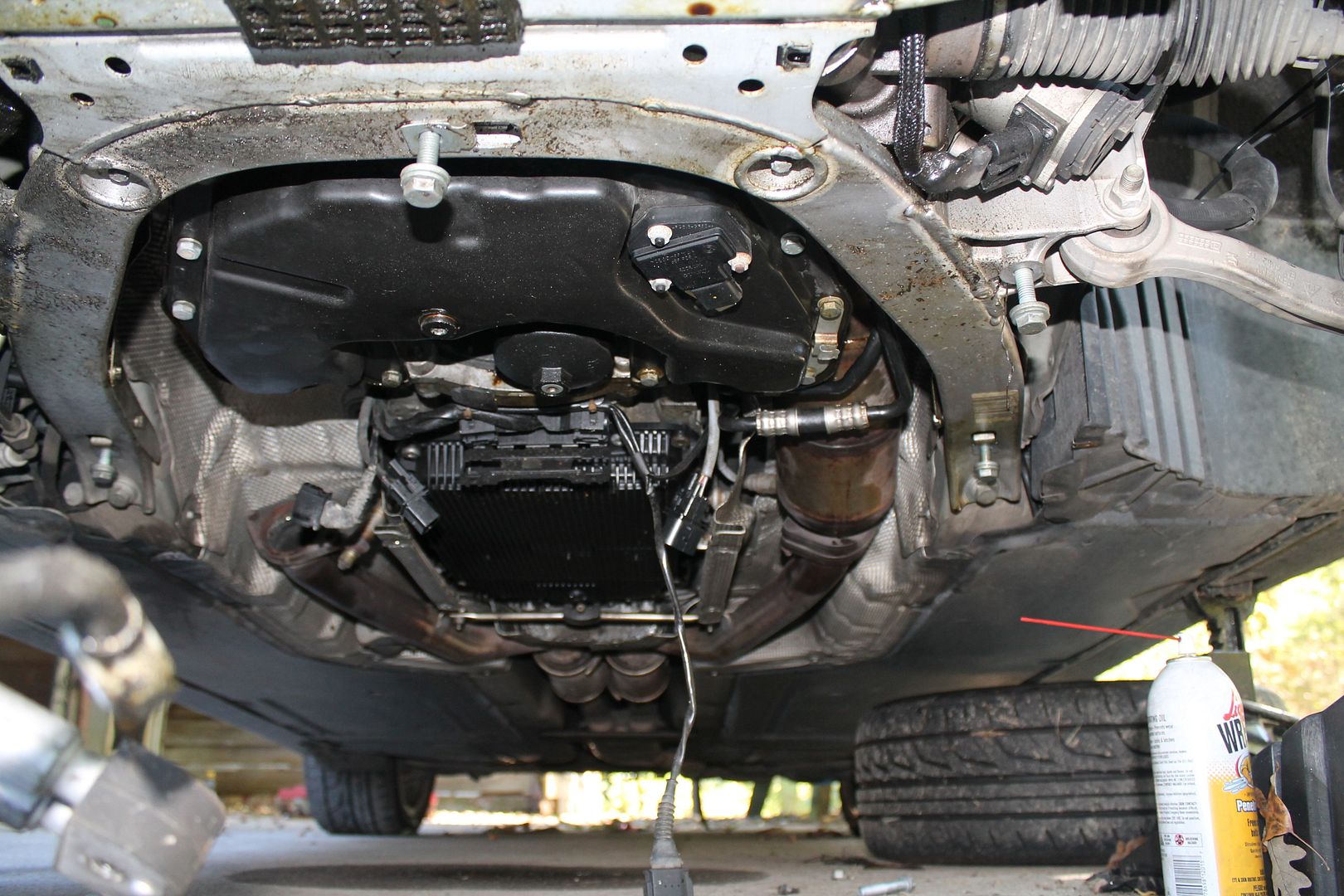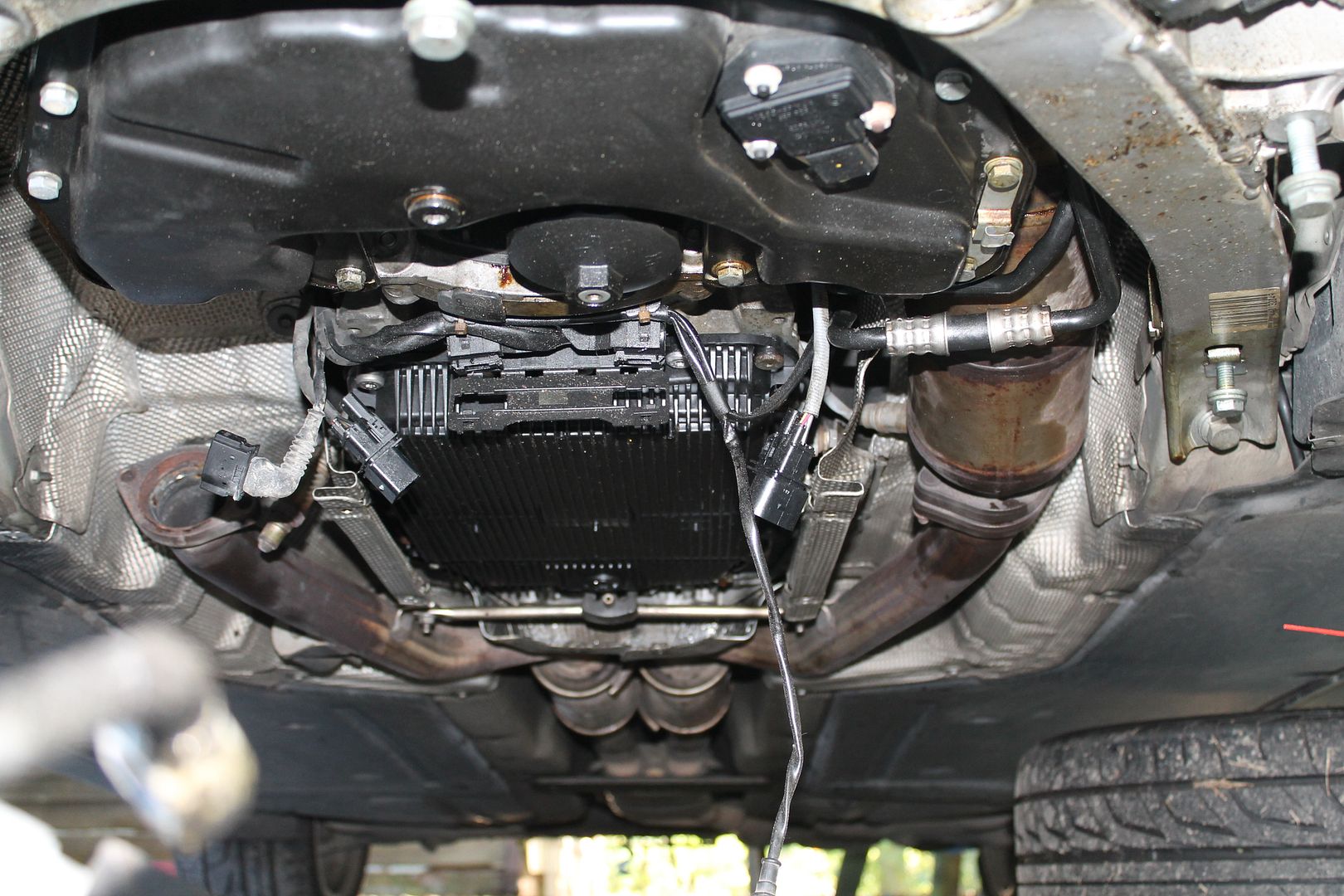 Torque converter to flex plate bolts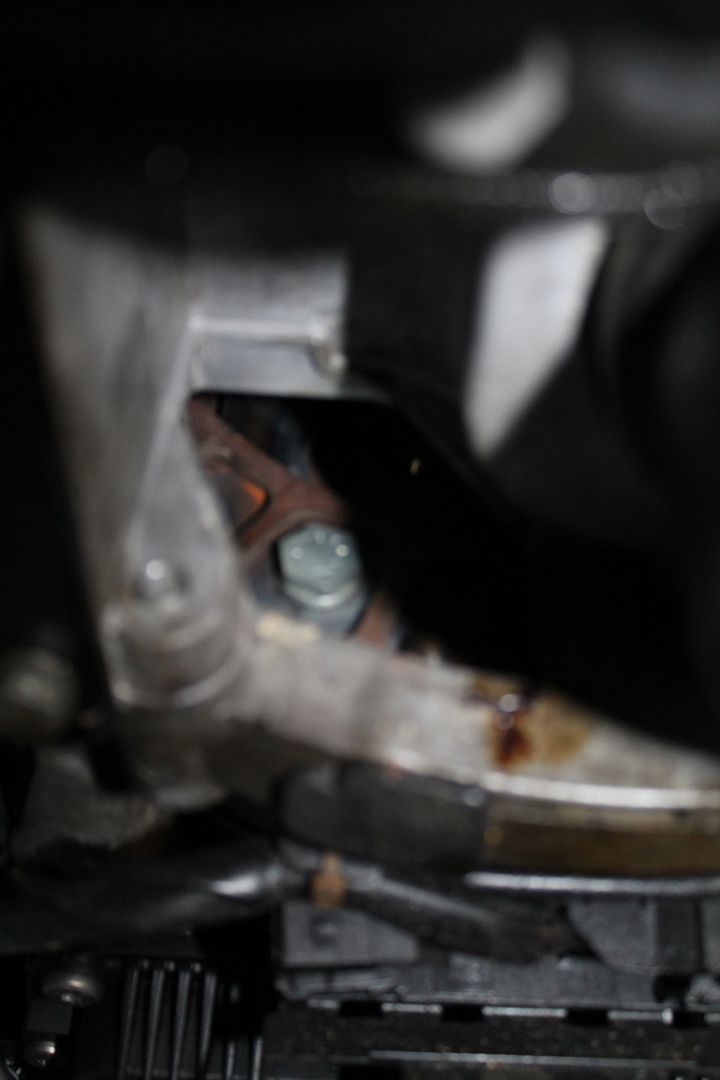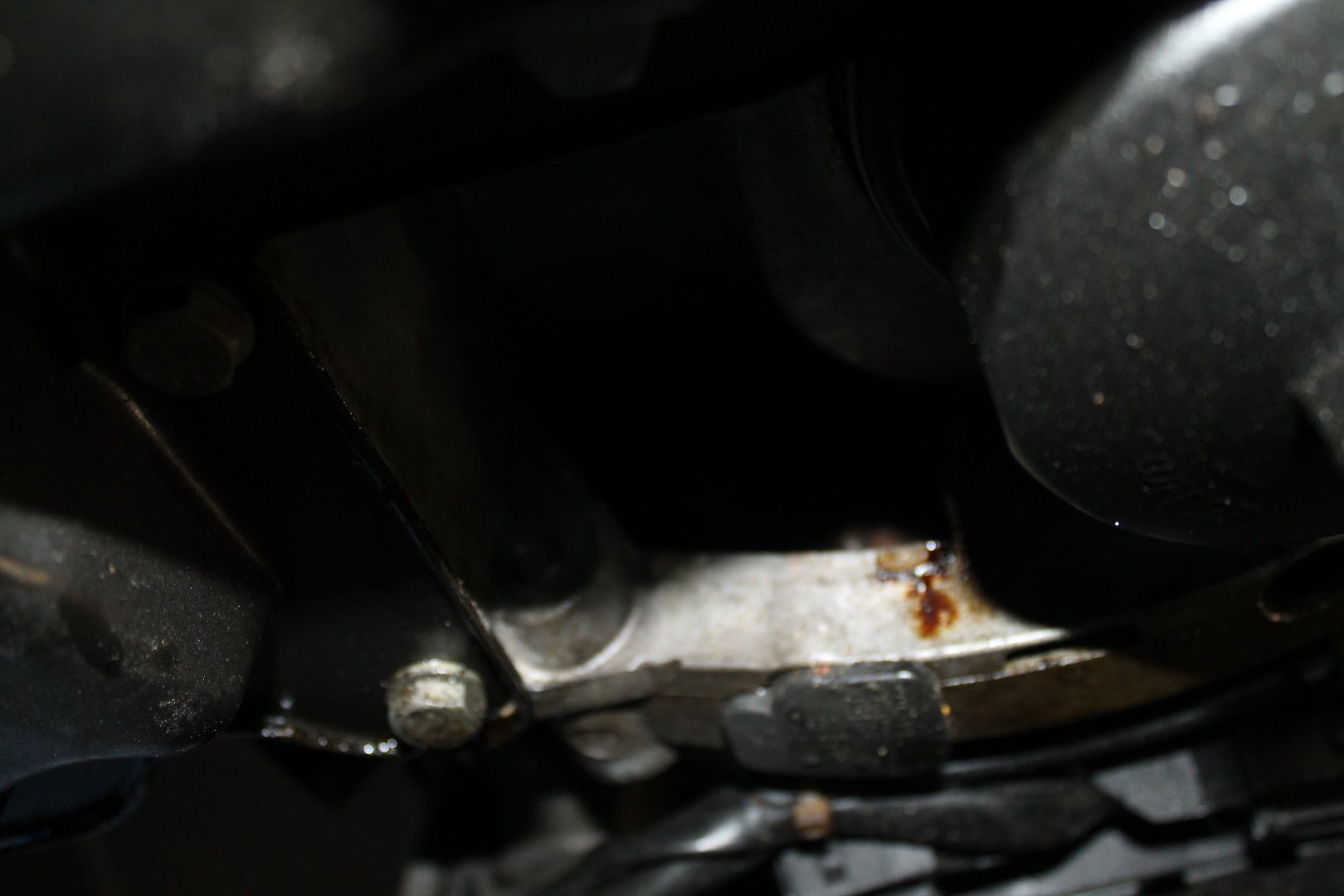 And finally a visible one
Plug that covers access to torque converter bolts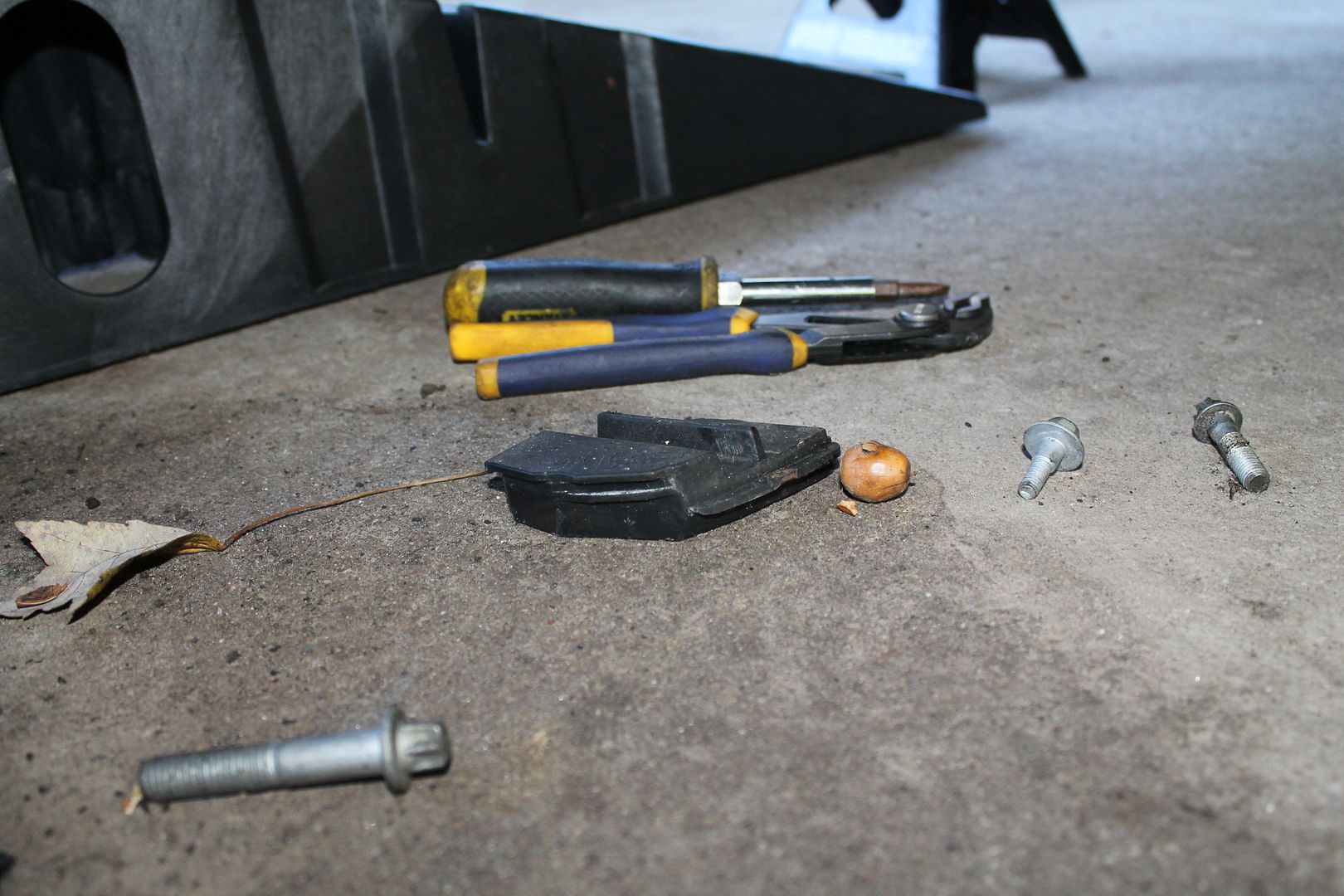 Torque conv. bolts + crankshaft sensor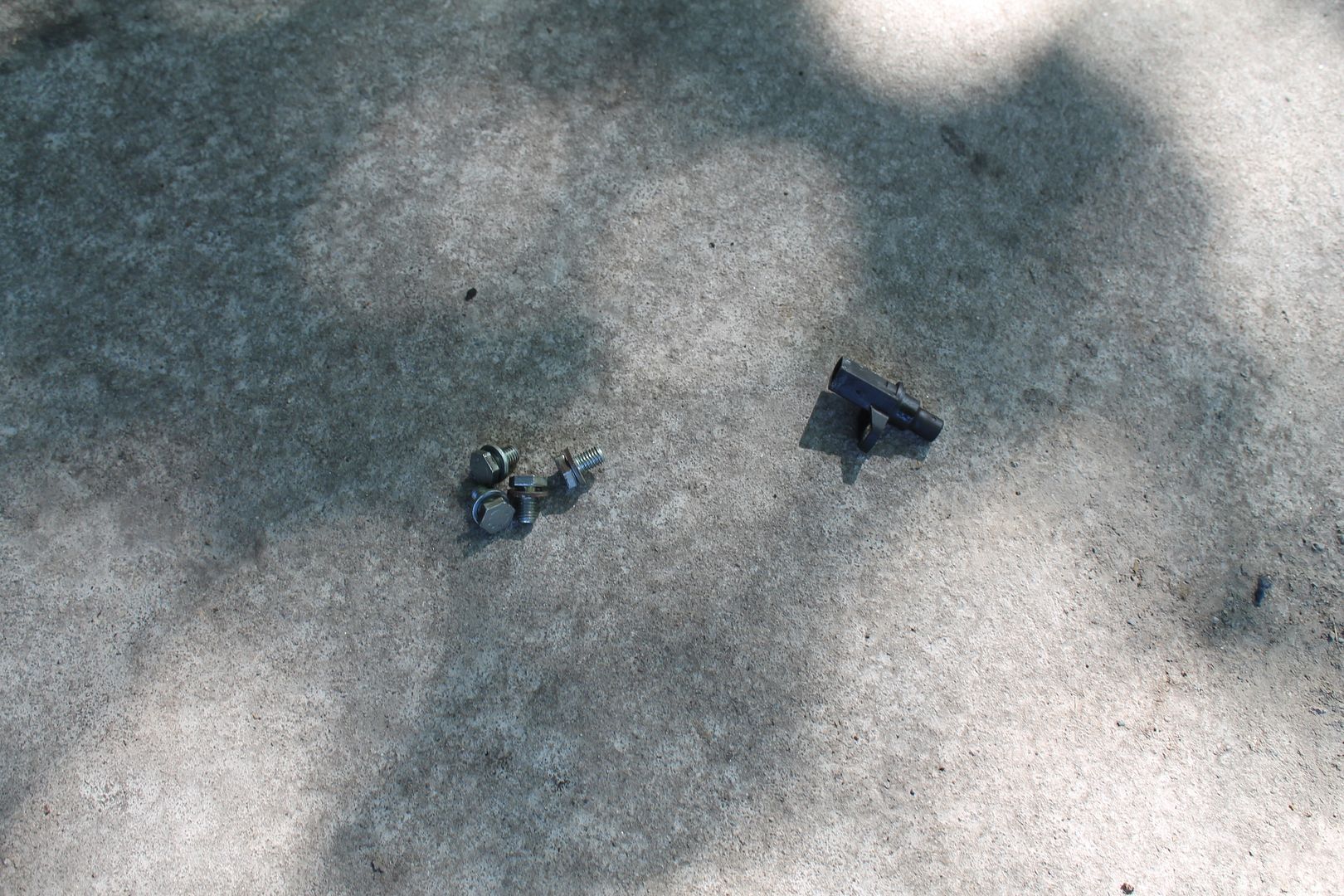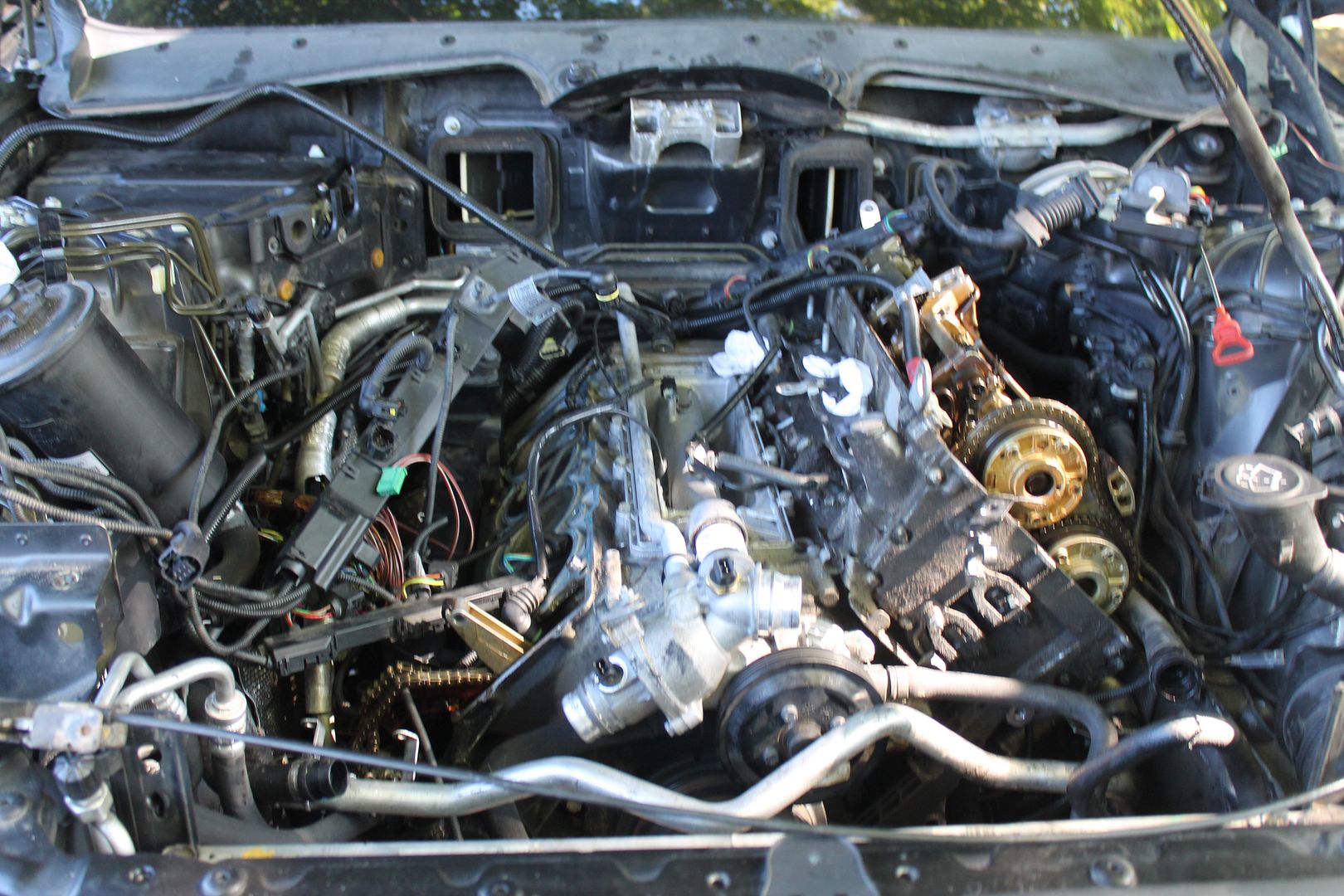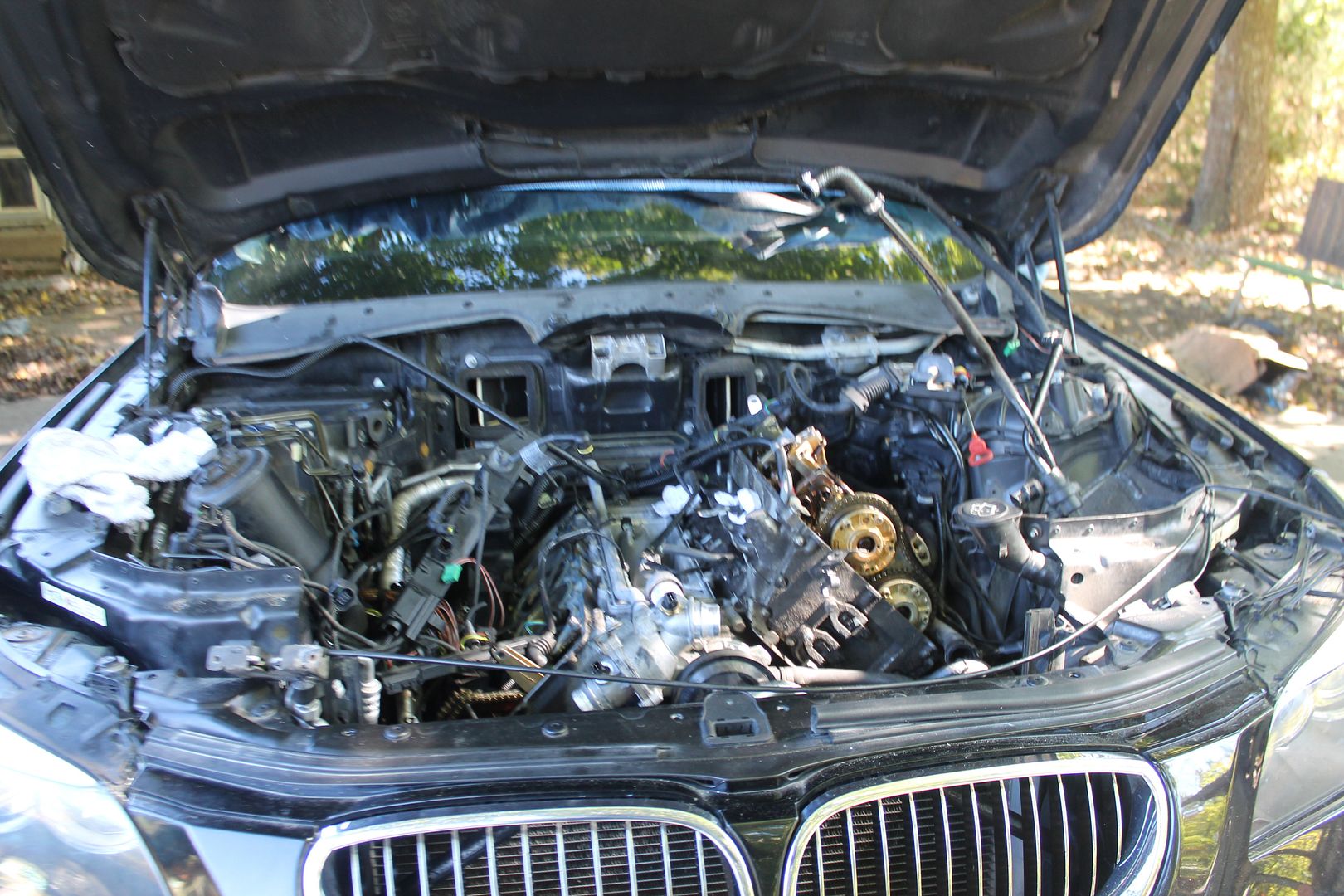 I dread putting all those wires back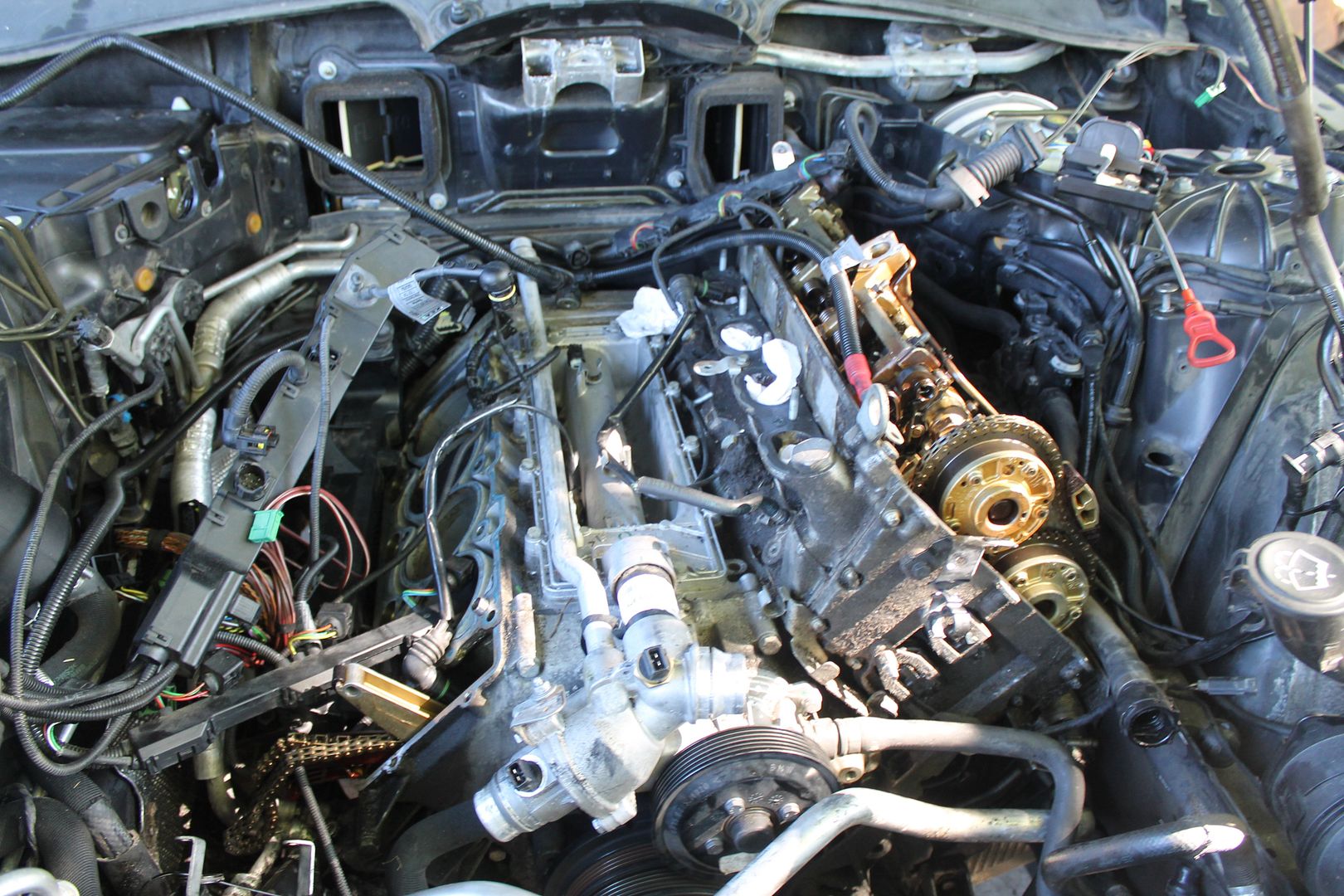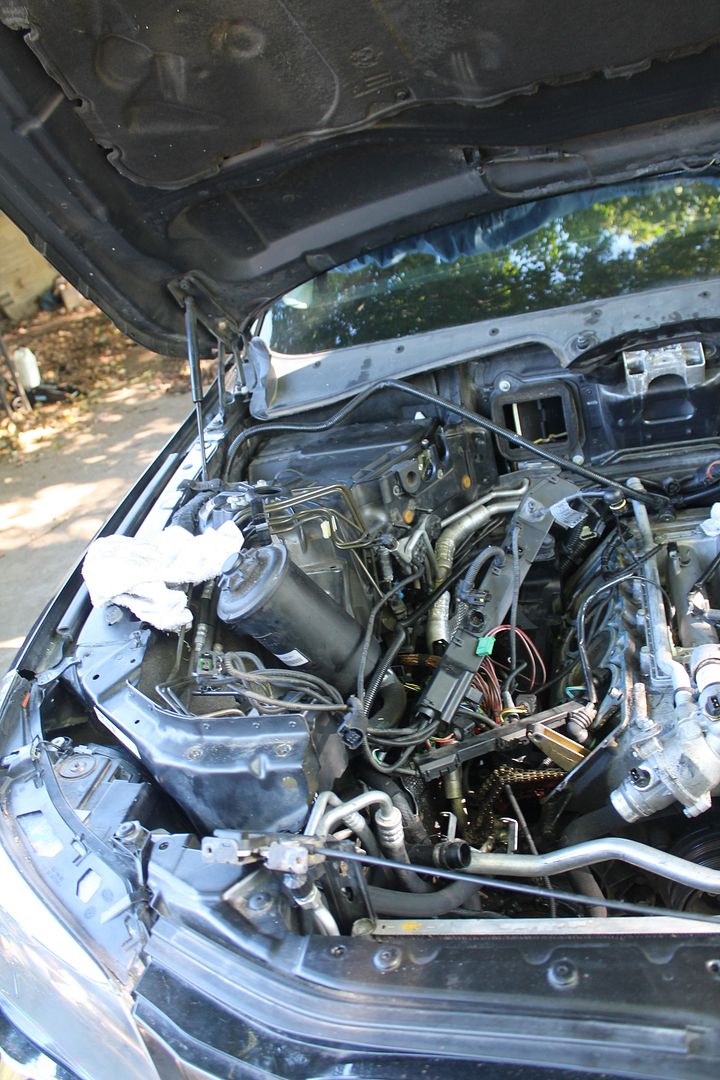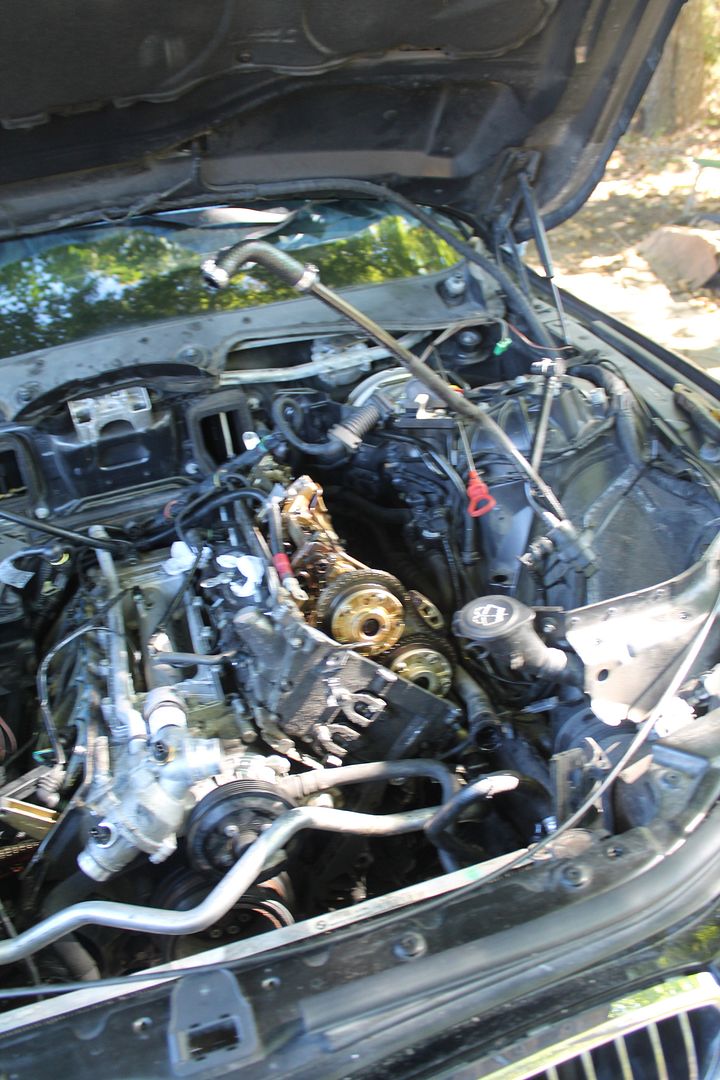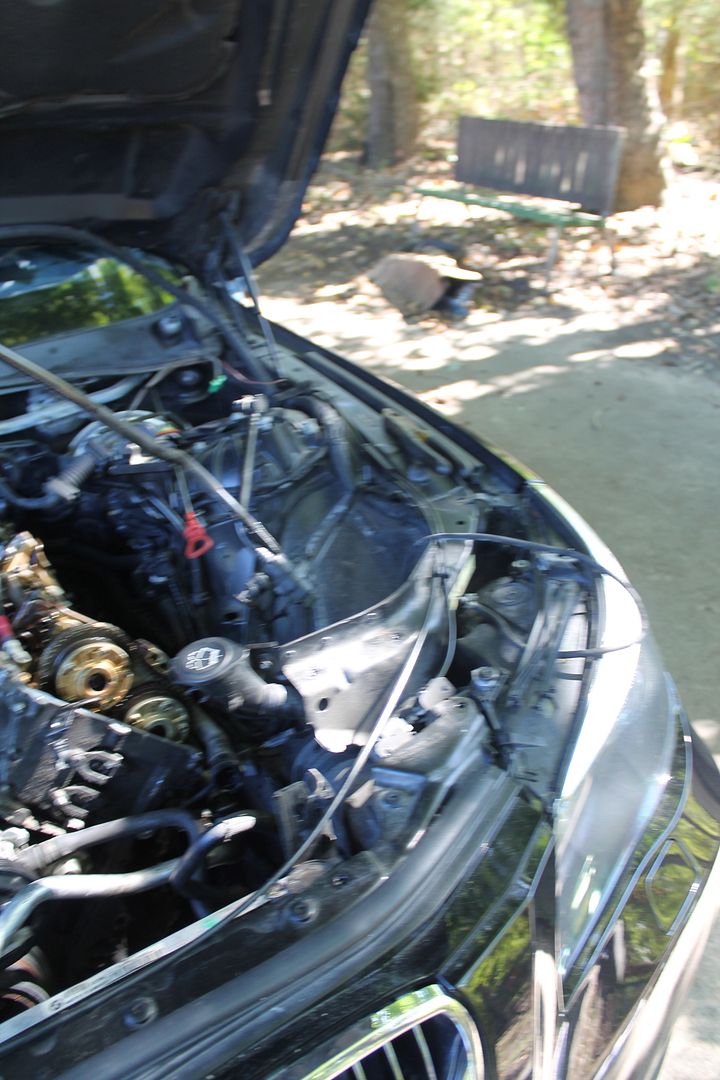 Thought I was ready to pull it out.. then found one more bellhousing bolt