Discussion Starter
·
#1
·
10% of the original cost of a 3M sun Gun I have the exact same thing except I had the fun of building it myself lol
OK so for those NOT in the know, What the bloody hell is a 3M Sun Gun?
Well,
I'll show you,
http://3mcollision.com/3m-pps-sun-gun-color-matching-light-kit-16400.html
Its a cordless light that is widely known to the detailing community to be the best swirl finder money can buy,
Sadly these little buggers come with quite the price tag,
The retail on them is around $400,
To me that is ludicrous for a light,
So I decided to make my own following various other detailing enthusiasts ideas,
So where to start,
Well Firstly you need a 12v Cordless Drill, and 12v is very important,
18v is too high for the bulb, 14.4 is ok but 12 is ideal,
So First you need the 12v Drill,
Then you need the exact same bulb that's in the 3M gun,
The Solux 4700K Daytime light,
Then you need a holder for this light and then its pretty much plug and play,
I'll walk you through my steps,
First the drill,
a wonderful absolutely nothing wrong with run of the mill 12v Skil Drill,
(even came with its own case)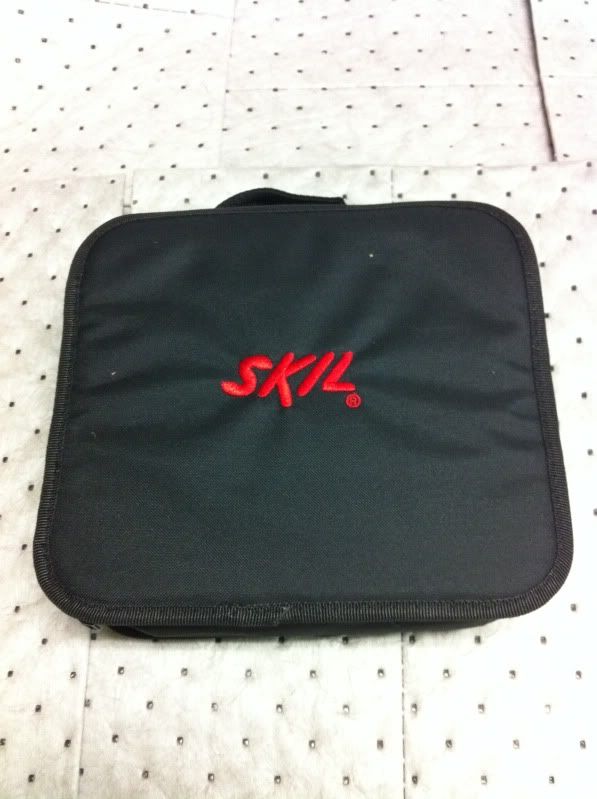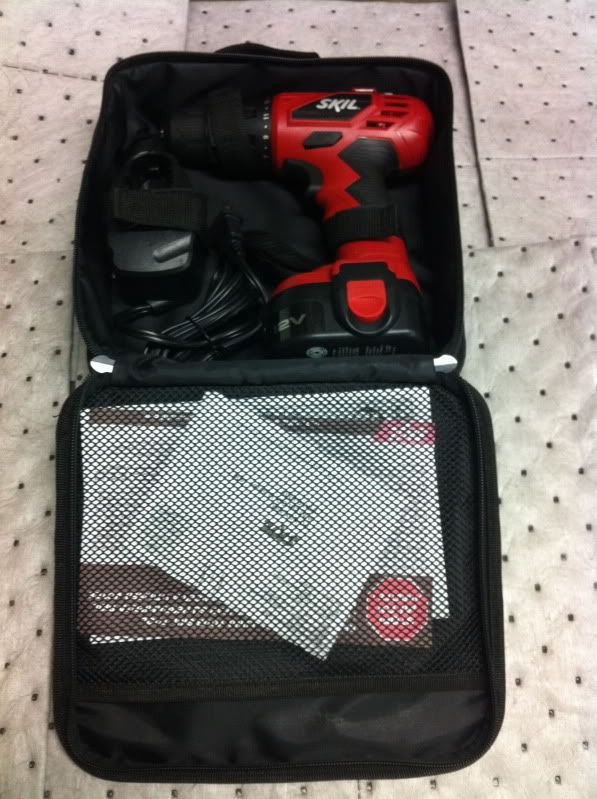 Next the Solux bulb and connector,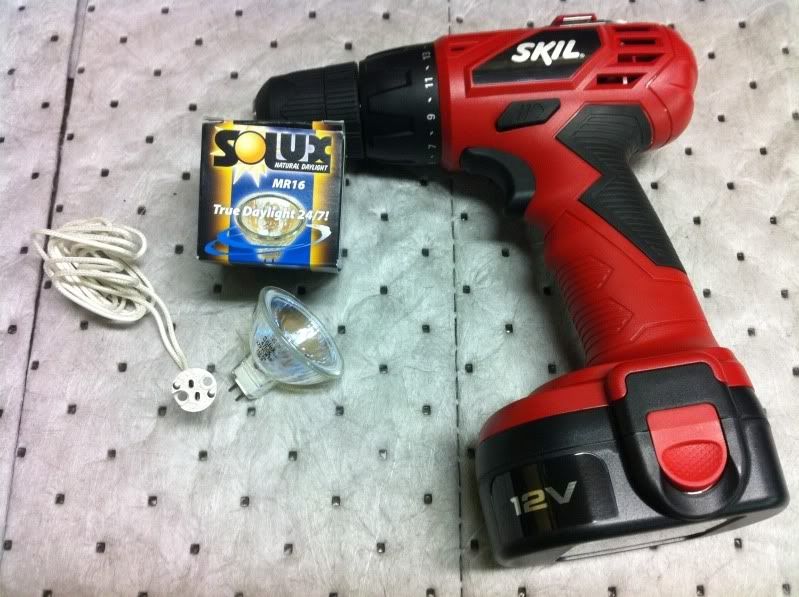 After which you open the drill,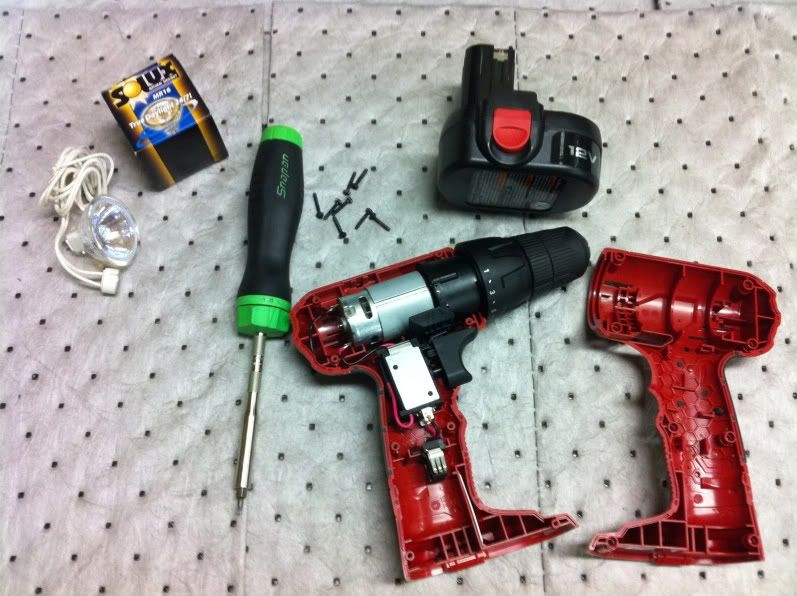 and then take out the motor and chuck,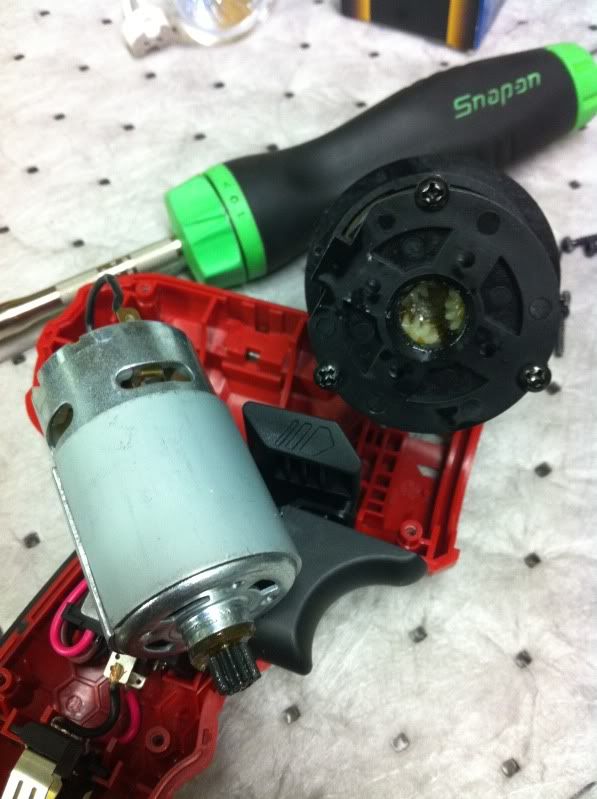 Test fit the bulb in the chucks grooves,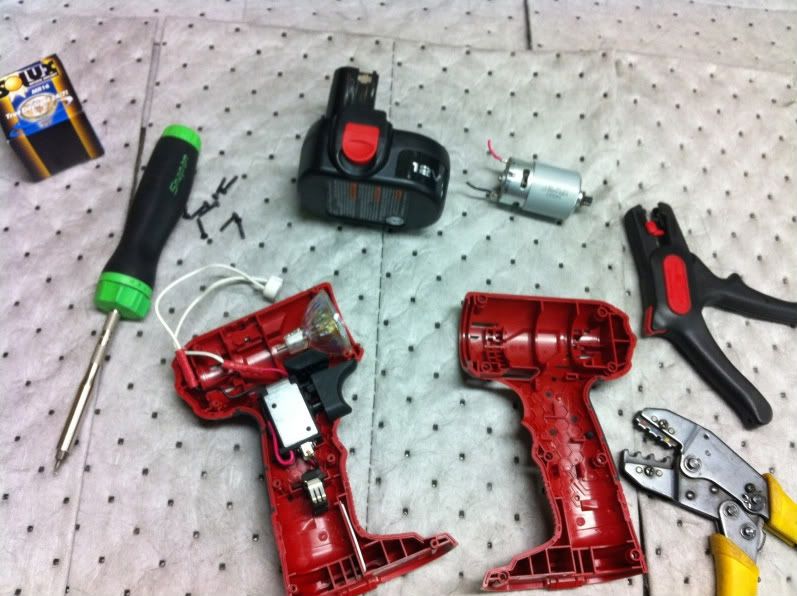 and wire the 2 very simple wires that come from the trigger to the bulb connector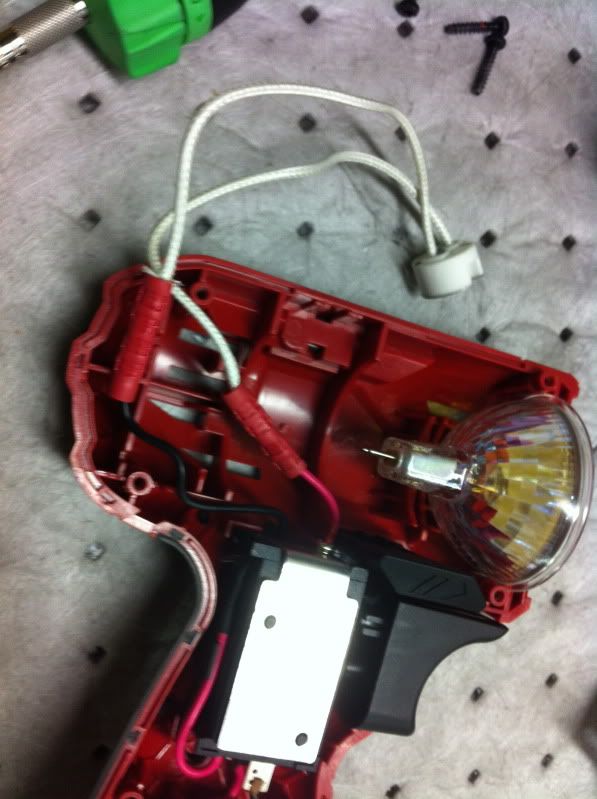 Of course now would be a good time to test it before you put it back together,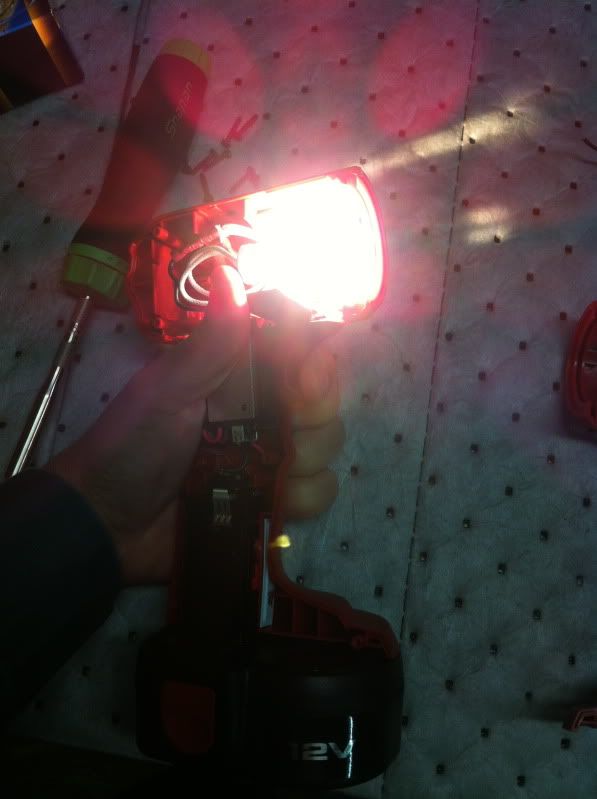 Great!
Now simply put the case back together and your left with something that should look like this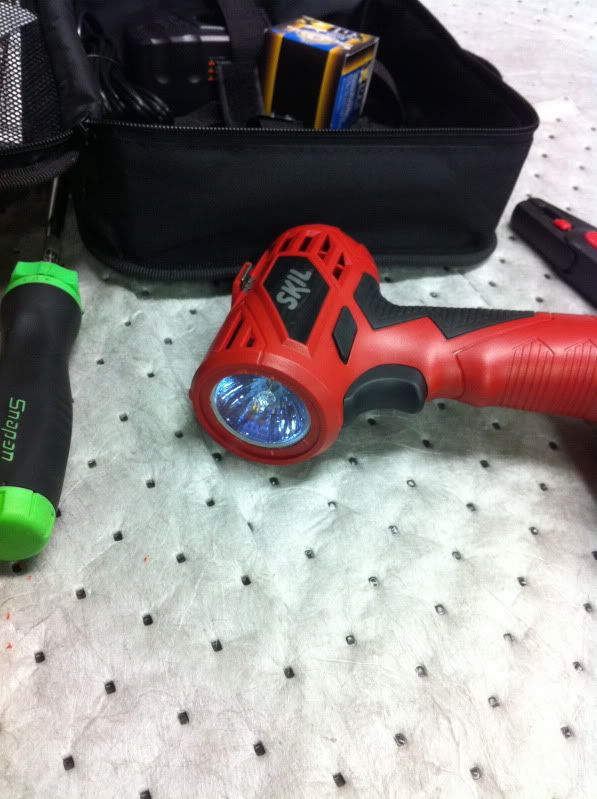 and it fits nice back in its case with room even for a spare bulb!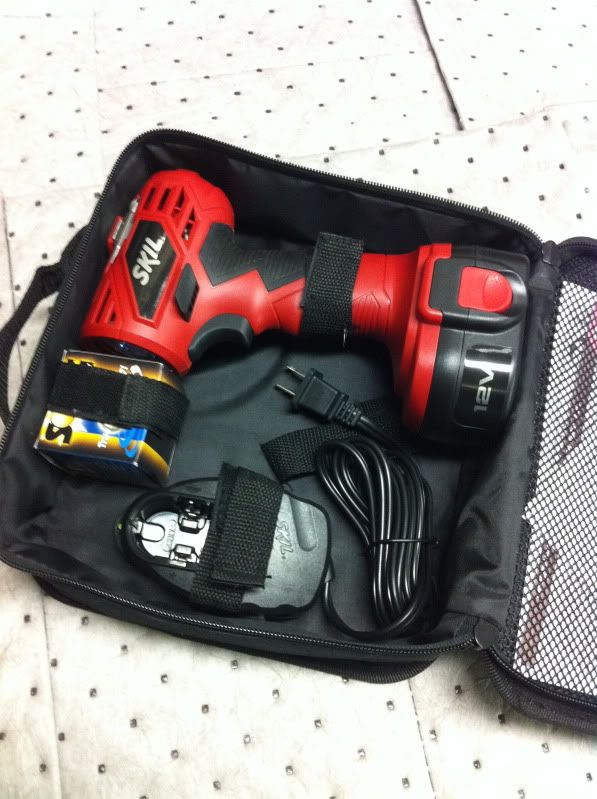 Ok so now on to some test shots (I know they are not the greatest)
Firstly a badly swirled Ford F Series Pick Up,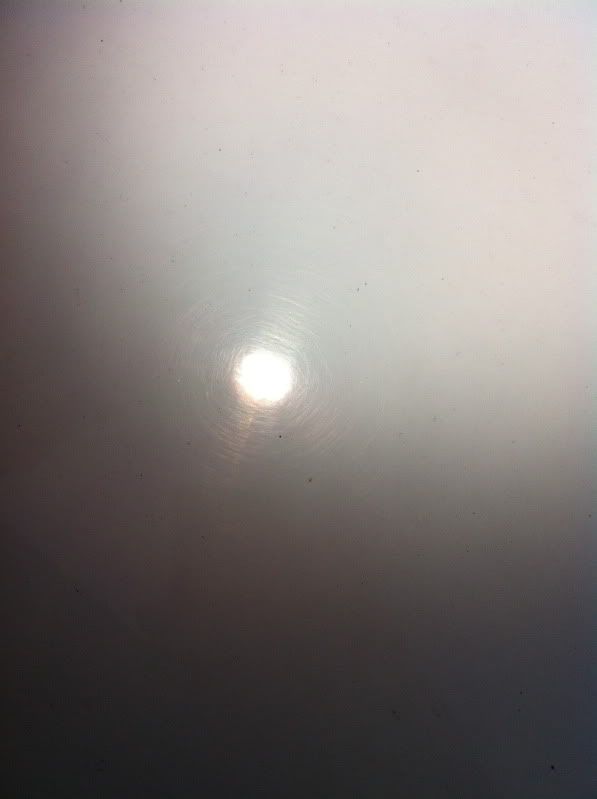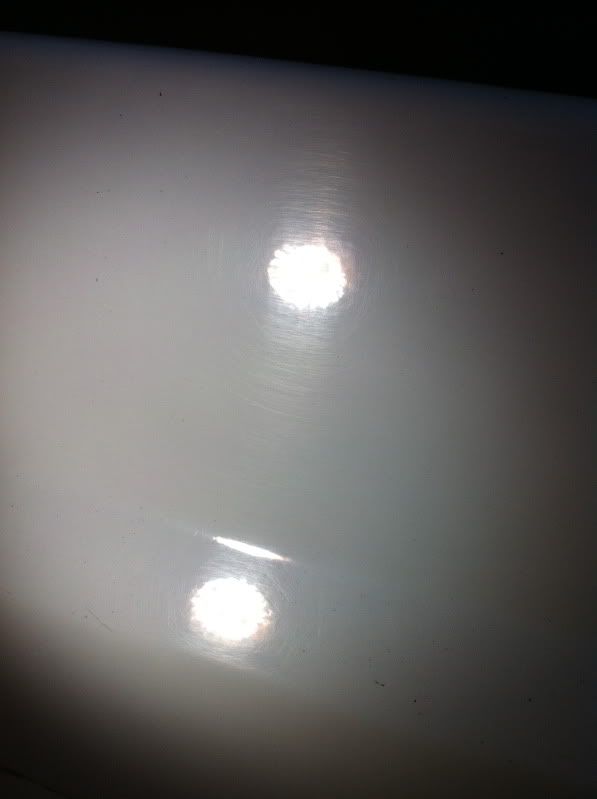 Next a Chevy Malibu in a sad state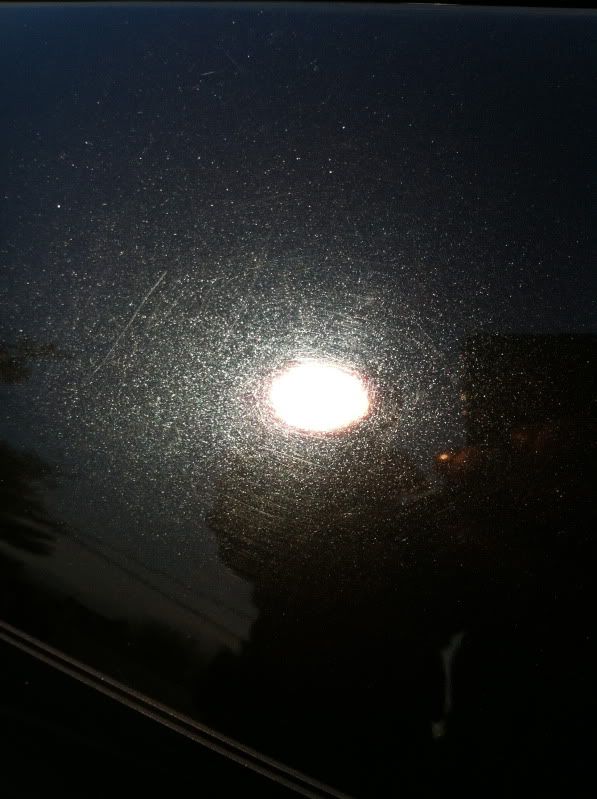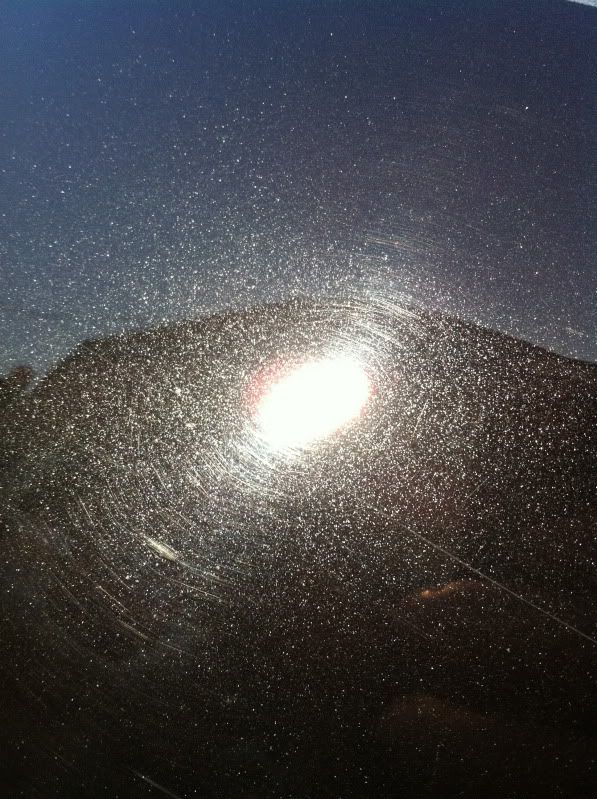 Finally my other BMW *smug* * smug* with no swirls a deep gloss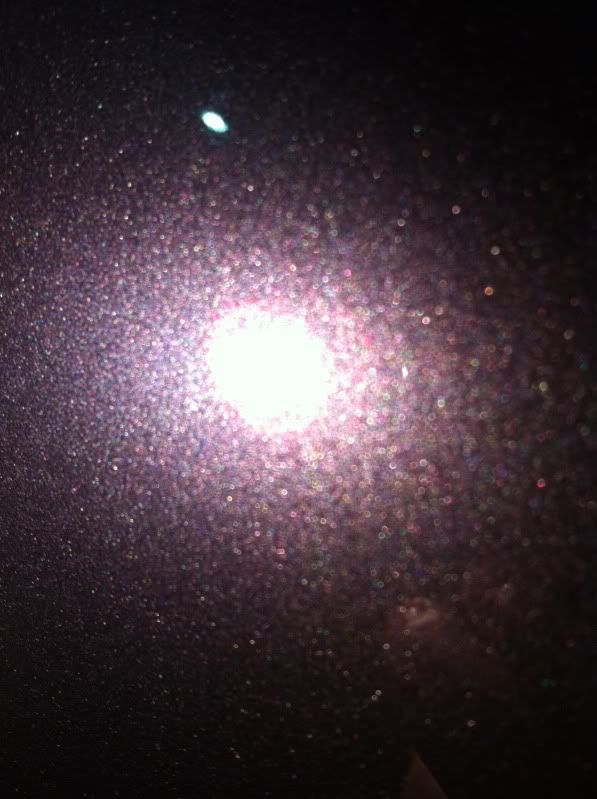 Hope you guys like it,
I was even thinking of wrapping the Skil red case in carbon fabric material lol,
Even though the first thing you think is that this bulb will melt the housing your wrong,
It gets slightly warm to the touch, but never hot, You don't really have it on for more than 30 seconds at a time anyway, Its not a flashlight, Its a swirl spotting light, Even though it will light up a room better than any flash light I have ever seen lol,
I was thinking of going the extra mile and adding a small computer fan so blow on the back of the bulb but it really doesn't get that hot,
Not sure how many detailers we have on this site but its pretty cool to me,