·
Instructor of the Stig™
Discussion Starter
·
#1
·
The E46 followed the pattern of weak cooling systems set by BMW in the late 80's.
But it seems these models are excessively prone to overheating, causing huge repair bills.
Due to a low coolant capacity once these engines enter the "Red Zone" on the gauge, thousands of dollars in damage is already happening.
Once these models have more than 60k miles they should be serviced, then every 60k miles there after.
Water pumps begin to fail, thermostats housings crack, along with expansion tanks and begin to leak due to plastic construction.
Our most comprehensive kits were assemble to offer a complete cooling system service.
You have a choice of all Genuine BMW parts, or OEM equivalents.
Stage II Refresh Kits Include:
* Water pump
* Water pump pulley
* Fan switch
* Thermostat & housing
* Sealing gaskets
* Expansion tank & cap
* 1 Gallon Coolant
* Upper & lower radiator hoses
* Accessory drive belts
* Radiator drain plug
* Coolant level sensor
* Level sensor clip
Click

HERE

to order or for more information.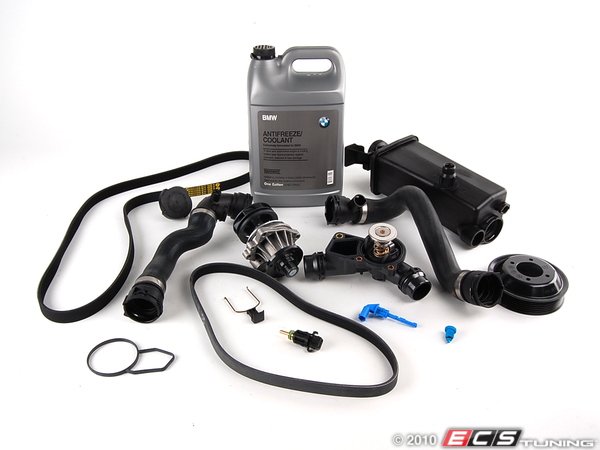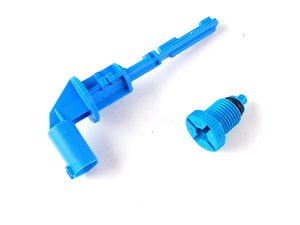 Click

HERE

to order or for more information.
​
As always please let us know if you have any questions! Feel free to shoot me a PM or email.
Cheers,
Joe