I did the first oil change on my wife's 2005 3.0i with 5,500 miles. Here's a DIY guide on how I did it. Took approx. 30 minutes. Hope this helps somewhat to those who wish to do it themseleves.
Step1: DIY Oil (Mobil1 5/30) and Oil Filter Kit for 2005 X3, 3.0i. Kit comes with O-ring and crush washer.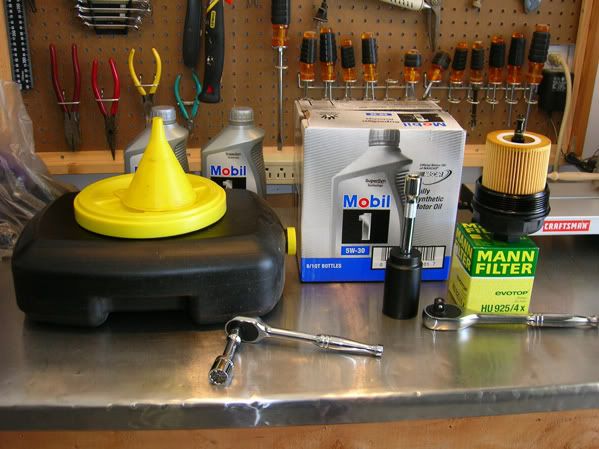 Step2: Raise the vehicle safely.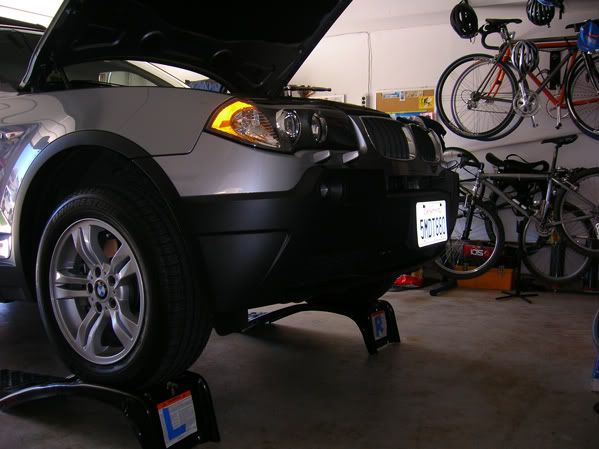 Step3: Loosen the oil filter element cap using 36mm socket.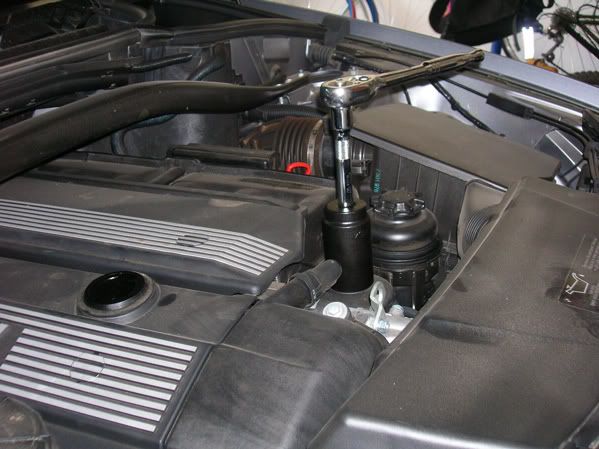 Step4:Remove old oil filter and O-ring. Notice what it looks like at 5,500 miles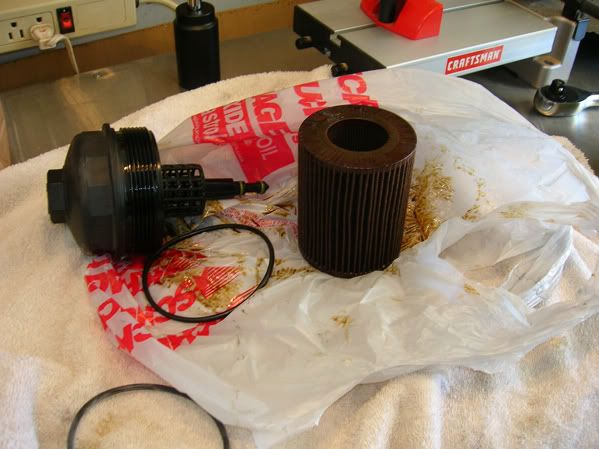 Step5: Clean up all the old oil from the filter cannister.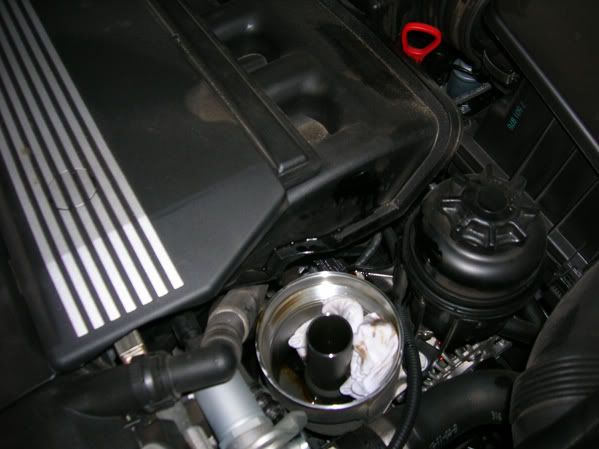 Step6: Loosen the oil drain plug underneath the vehicle using 17mm socket and begin to drain the oil.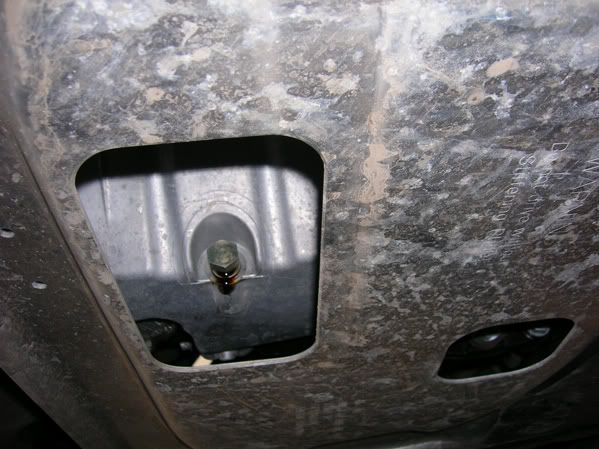 Step6a: Replace the washer, plug the drain plug back and tighten.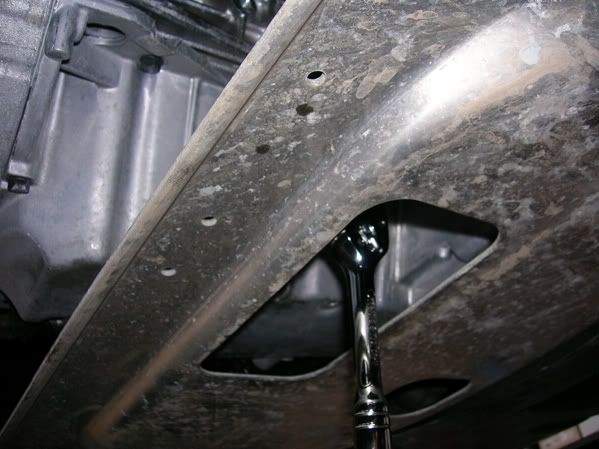 Step7: Lube the O-ring with new oil, pour some oil on the filter cannister and filter. This will prevent oil starvation when you first start the vehicle up.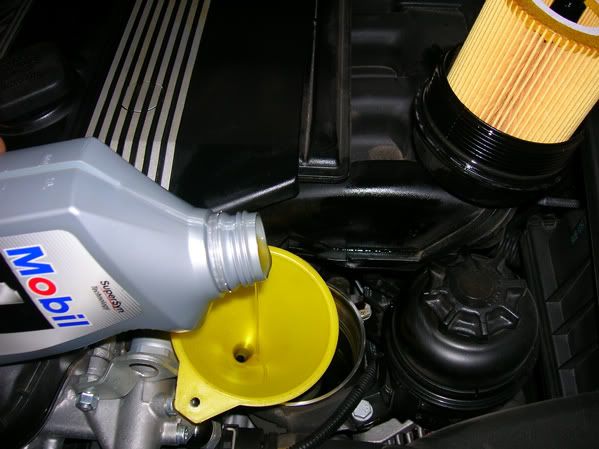 Step8: Replace and tighten the oil filter element cap.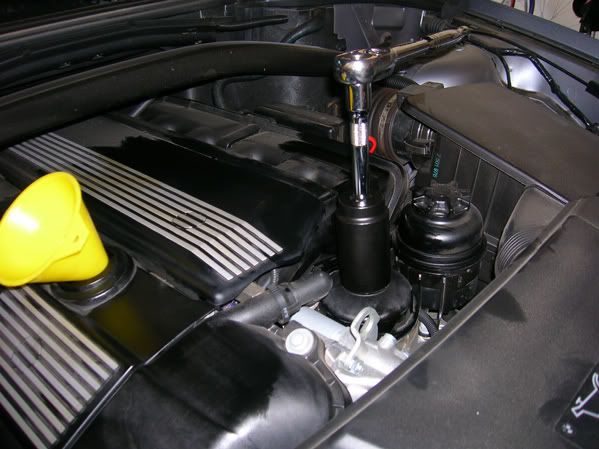 Step9: Pour oil into the oil filler. I first pour 6qts. Took the vehicle off the ramp and let her idle for a minute. Checked the level and ended up using a little over 7qts of oil.