It is with a sad heart that I put my Touring up for sale. I bought my Touring in 2006 from a mother of two who was looking to move out of the "wagon" as she put it. The car has been an absolute joy to have and has been a great vehicle in our family. To be very honest the reason I'm selling the car is that my boys are getting bigger and being a 6'5" man myself we don't all fit comfortably in the car. Anyways enough babble let me tell you about the car.
Mileage: 176K and counting (Daily Driver)
Color: Orient Metallic Blue/black interior
Transmission: 5 speed automatic
Modifications:
Exterior-
M-Tech replica bumper (one of the original replica bumpers)
M5 replica mirrors (wired to fold/unfold)
Rear spoiler (painted to match)
Facelifted (2001-2003) headlights (halos wired to run with fog lights)
Facelifted (2001-2003) rear touring (exterior only) lights, wired to not throw codes
Smoked side markers
Painted side moldings (black)
Tinted rear windows
LEDs installed under outside door handles that light and dim with the interior lights upon locking/unlocking the doors.
Interior-
Modified stock audio system
-All speakers replaced and run off an XTANT 301 amplifier feeding the front components as well as the JL audio sub in the rear
-Auxiliary input through modified tape deck for iPod/mp3 player
Suspension-
-Koni Adjustables all around
-B&G Springs (1.6" front and 1.0" rear drop)
-Rear subframe bushings were replaced two years ago
-Lower Control arms (front) were replaced as well.
-Rear upper control arms replaced
-Front wheel bearings replaced
Under the hood:
-Electric Fan Kit installed 2 years ago (got rid of the fan clutch)
-Vanos seals were replaced two years ago
-New battery last year
Wheels:
E65 19" wheels (19x9 front with 235//19 tires, 19x10 rear with 265/30/19 tires)
Stock e39 Style 68 wheels with bad snow tires- definitely would need to be changed/replaced
Cons:
The hood/bumper have been nicked and have numerous paint chips, would most certainly need to be repainted to be perfect.
The plastic piece holding the controls for the driver's side seat needs replacement, many of which are on ebay
Rear tailgate interior panels are not all installed. I have them, but some of the mounts broke.
One of the e65 wheels is a replica, which I didn't know as I purchased it on ebay, but of course my wife curbed that particular wheel.
The car is still a looker and would be a great addition to anyone's family. She's been great for us and I'm sure she can go another 150K miles no problem.
Pictures-
Winter mode: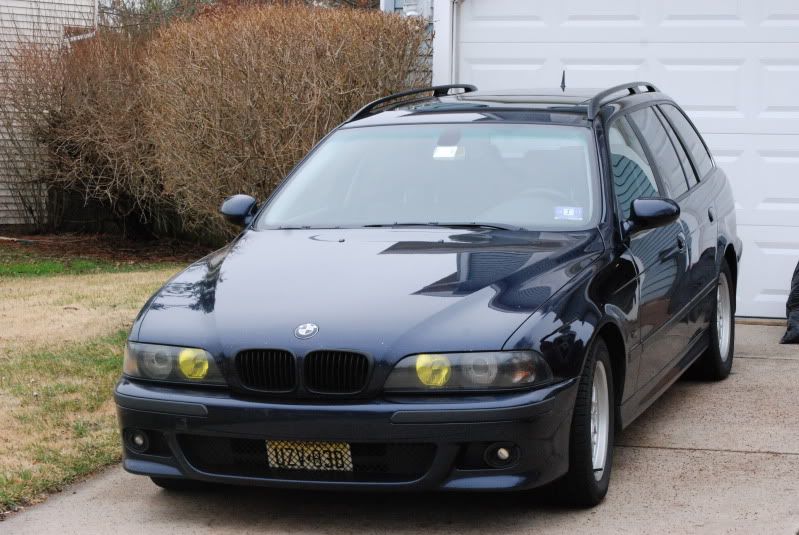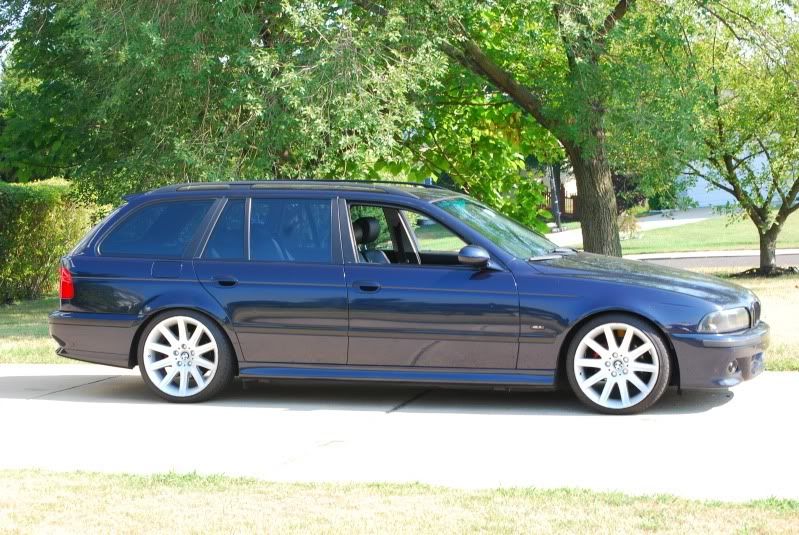 Led door handles: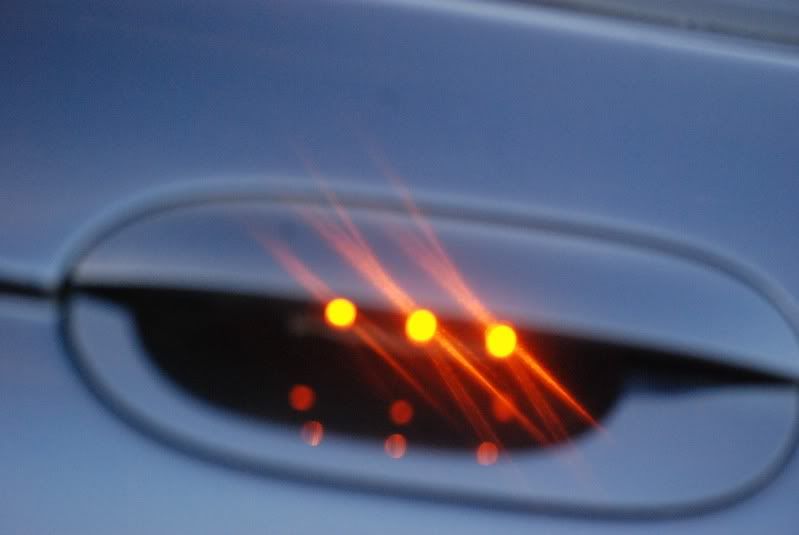 Amp/Subwoofer setup: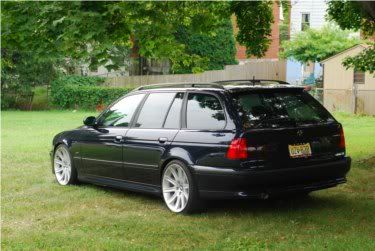 Shot of rear spoiler & tails:
Please let me know if you need other specific pictures.
Thank you!
Asking Price: $8000 obo
Best way to contact me is by email: oekundar at gmail dot com