Discussion Starter
·
#1
·
Hello people of bimmerfest.com.
I see a lot of familiar cars over here. I have been a member for a while now...but have never gotten around to posting.
My name is Jason and I like BMWs. I have been reading up on E39 stuff a lot recently and a lot of my searching has brought me here.
As some of you may already know...I recently bought this beauty from a good friend of mine.
She is a 2000 528iT (5-speed)! She has become my daily driver and I am very happy with her.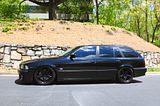 My E30 325is has become the weekend fun toy. I have not driven her in a week now and I already miss her. She is on loan to the same awesome friends that sold me the wagon...and this E30 for that matter.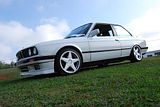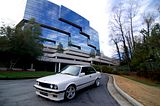 And...my wife's E46 328i...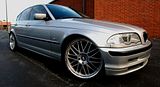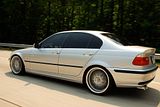 So...hi everyone! I have already gotten a lot of useful information from this board. I hope to be able to contribute and give a little back!
Jason