So I took my 2011 F01 in for the customer care package. The car had been having an occasional rough idle when cold. Also DTC's for misfires and injector cutout. Thought no big deal, dealer would replace injectors, CCV, and few other related components. After dealer had the car for about a 2 weeks I was then notified that it required the most extreme variance of the package, which means timing chains, head gaskets, valve covers gaskets, injectors, and about a hundred other line items. I thought cool, basically they would be overhauling the engine.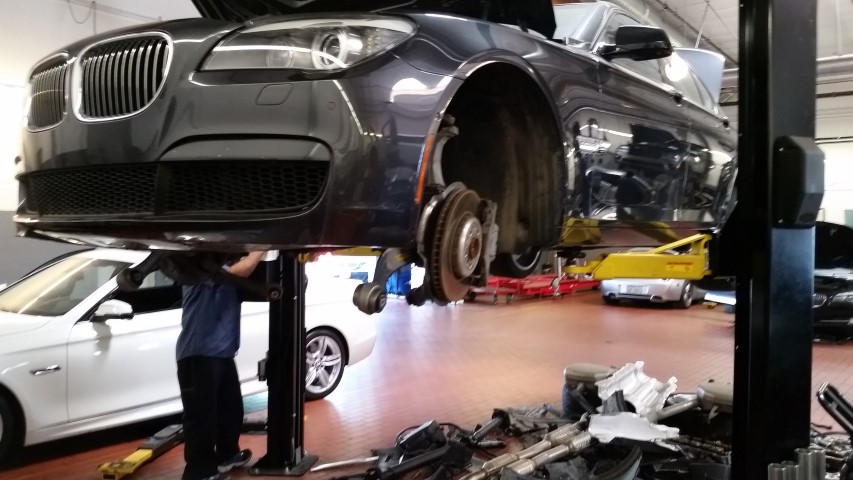 About a month later I received a call stating the car was being "finalized" however the there was a problem with the VANOS system and it would be $1800 to repair. I declined as I thought it was odd I had never had issues with VANOS on this car before, I wanted to inspect the issue myself. I arrive at the dealer to retrieve my car, they bring it out barely running with drive train malfunction active. Barely have power enough to drive on the freeway and make it home. A few days later I start investigating. The car would not stay running when cold, and would stall constantly. I started with VANOS test plans in Rheingold (BMW software diag. software) and found all the CAM adjusters were not controllable. I swapped VANOS solenoids with another set I had from another N63 engine (I actually have a f02 parts car). Checked all fuses, power, and oil flow. Everything seemed to be working. Yet the issue persisted. After an entire day of research and head scratching I decided to check the CAM adjusters as I learned the intake and exhaust are not interchangeable.
As soon as I removed the intercooler and timing cover I knew. They had installed the VANOS adjusters backwards. The intake and exhaust were swapped. This is where I'm at now. I plan on going back in on Tuesday and***8230;..expressing my displeasure. I'm upset that they thought it was OK just to give the car back to me and basically say "not my problem." Especially when it was in operable/drivable condition before. Luckily I'm mechanically inclined, have a good set of tools, and a BMW ICOM. It would have been on an expensive goose chase without them. I plan on at least asking for the $50 CCP gift card. How would you respond?