Discussion Starter
·
#1
·
So my 335 coupe went in this Memorial Day weekend for an annual oil change (will be the third time I've changed it thus far) and a software update (to 29+). A few other minor issues are being addressed: rear deck creak, new windshield wipers.
Per my thread quite some months ago, I had a loaner Z4M
roadster
and had a fun time with her (
http://www.bimmerfest.com/forums/showthread.php?t=246140
).
This time, I've got a 2007 black on black, Z4M
coupe
. If time warrants, and if I get a chance to have a fun little ditty with her, I'll post pics and review.
Yes, I realize I'm a lucky SOB.
Question:
What is the best / worst loaner you've had? Post your experiences.
(Stock photos of the make / model vehicle, where interesting, would be great.) For example: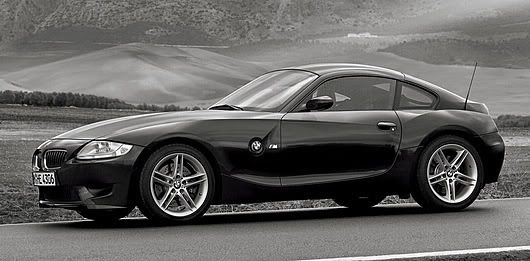 /bragging
/gloating