The '99/'00 M-Z3 coupe with the S52 engine has a 3.23:1 differential.
The '01/'02 M-Z3 coupe with the S54 engine has a 3.15:1 differential.
Based on the 7600 rev limit on the S54 engine, the 3.15 differential is not a good match for the car in my opinion. Have no idea why BMW really did this.
Looking to change this, I first focused on the 3.38:1 based on the numbers, and settled on the 3.46:1 used in the Z3-3.0's with automatic.
Back then, I had no idea if this unit would fit or work with the M. At the time we knew that the rear covers were different. We also knew that the output flanges were different, but based on the parts data the M ones would swap right in. The driveshafts are different lengths too.
But based on both differentials using the same input flange, we assumed it would work.
Al Corey (took the chance) purchased one to see. The differential retails for $2200.00 with a $100.00 core charge. So, if you want, you can keep your stock differential for $100.00.
He installed it and it fit fine. When we took it out for a test drive there was no speedometer reading. Turns out the speed signal generator (spider) is different, diameter wise between the two differentials.
Since BMW no longer sells internal differential parts, there was no way to check this since the internal parts no longer show up on the parts CD. They show up if you know the part number, but that's another story.
Al modified his speed signal sensor so that it would go in more. It worked.
Randy Forbes swapped out the speed signal generator (spider) with the one from his M differential and it worked too.
I had my machinist modify a speed sensor based on what Al found out. He also made me a plate to accommodate the shortened sensor.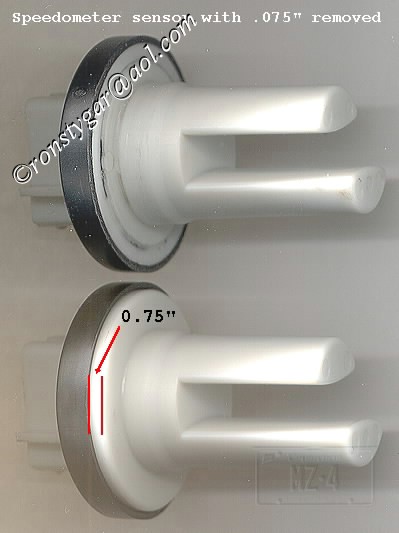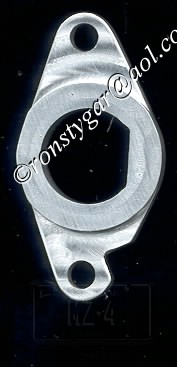 After three unsuccessful tries, the fourth differential I ordered showed up undamaged.
Time for me to finally 3.46 my '01 M coupe.
Last time I swapped out a differential was over forty years ago in my '61 3 speed Chrysler. Used to swap back and forth a 4.11 with the stock 3.23 as needed. Looking back, I have no idea how I did this.
I remember slam hammering the axles out and removing the rear cover.
Five years earlier my first car was a 40 Ford Deluxe coupe.
Pontiac V8 with a '39 Lasalle tranny and Ford rear end. No idea how I did this either. At fourteen, I never finished the car. The guy I sold it to did though. My older brother, being into cars, got me into cars.
Part 2 to come.
Preview: I got the stock differential out.