Back at Homecoming '00, Harman Kardon was showing a DIN sized Navigation system that would also control the BMW CD changer. Picked up a data sheet there and have been trying to get one since.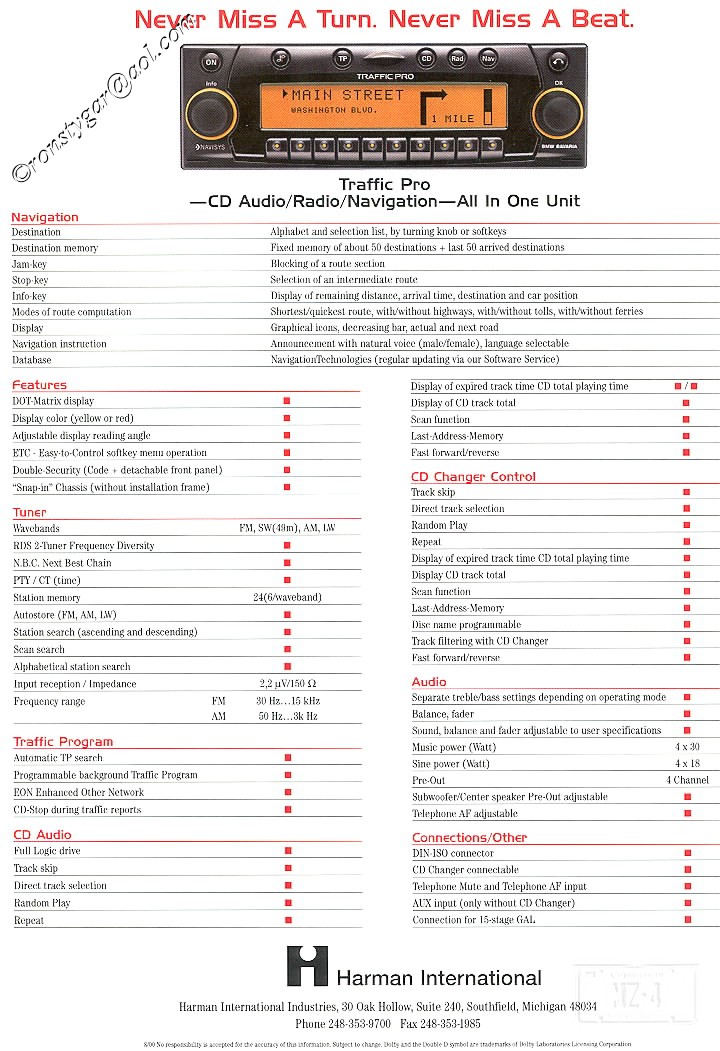 HK was trying to get BMWNA to approve it as an option or accessory for the Z3. That didn't happen.
It is an approved BMW accessory in Europe and shows up on the BMW parts CD.
They are now trying to sell it as an aftermarket item still controlling the BMW changer. This assumes that BMW approves their use of the I-BUS.
If that doesn't happen they will be packaging the NAV system with their own changer.
This product is supposed to debut 06/01 or sooner.
Connect to:
http://www.mytrafficpro.com/
Well someone was kind enough to send me a test unit for evalution. Should finish the install tonight. Haven't got to trying out the NAV part yet, but the radio and CD head unit with changer is really neat the way it works. It gives you many ways to tailor the system to your likes. One of many that I like is that it lets you run the unit for up to an hour with out the ignition key on. I was in the process of modifying my car, via BMW comfort close, to do this. Now I won't have to.
A lot of thought went into this unit.
More to come.