Lets puddle light the chicken coupe
Jon M. and I, have had this mod on the list for some time.
It lights up the area where you place your feet when opening the door.
The seven series come with this. The five series probably does too. I purchased the seven series one. It's curved, so it won't work.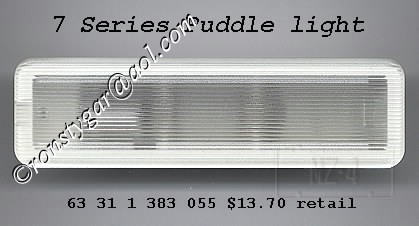 I also purchased the Porsche one. Don't have the balls trying to install it on the door panel.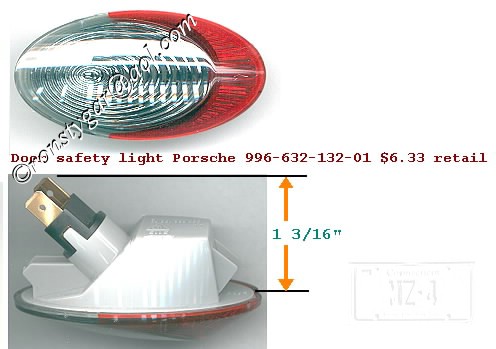 Thought about it last night and decided to try it using the BMW footwell/glove box light.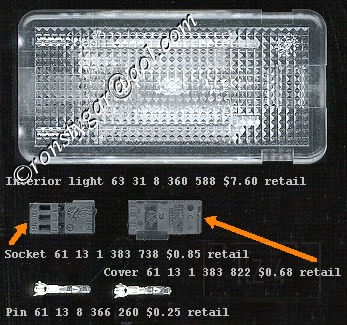 This mod isn't worth doing if it's the only door related one.
I have the drivers side door apart (again) to do the no keyhole surround mod and replace the window motor regulator.
On the passenger side, I have the door apart to add the S54 engraved door handle along with the no keyhole surround.
You could also do the door handle light and the VW door button lock LED mods.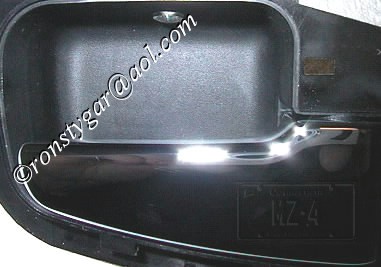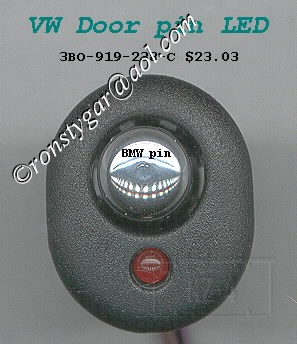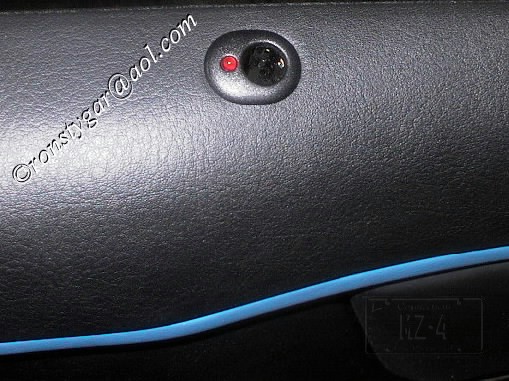 Spent some time experimenting with placement. Masked the area and have it marked ready to make the rectangular hole.
I hole it by drilling a bunch of small holes within the marked area line and filing/dremeling the result.
Electrically it will connect to the footwell light line. Will get the ground within the door.
Will have to add a pin to the door/underdash connector.
More to come.