Discussion Starter
•
#1
•
So for the last couple of months since the weather has gotten cooler here in Ireland I had noticed that there was a creak from the front suspension of the M6 when going at really low speed, especially going over speed bumps, (very) low kerbing and the like.
A bit of searching led to a few possible causes but the most likely seemed to be down to dried out Sway bar bushings.
I could have claimed (again) on the warranty but I had replaced the undertray & I didn't want it broken! These bushes were less than €30 OEM.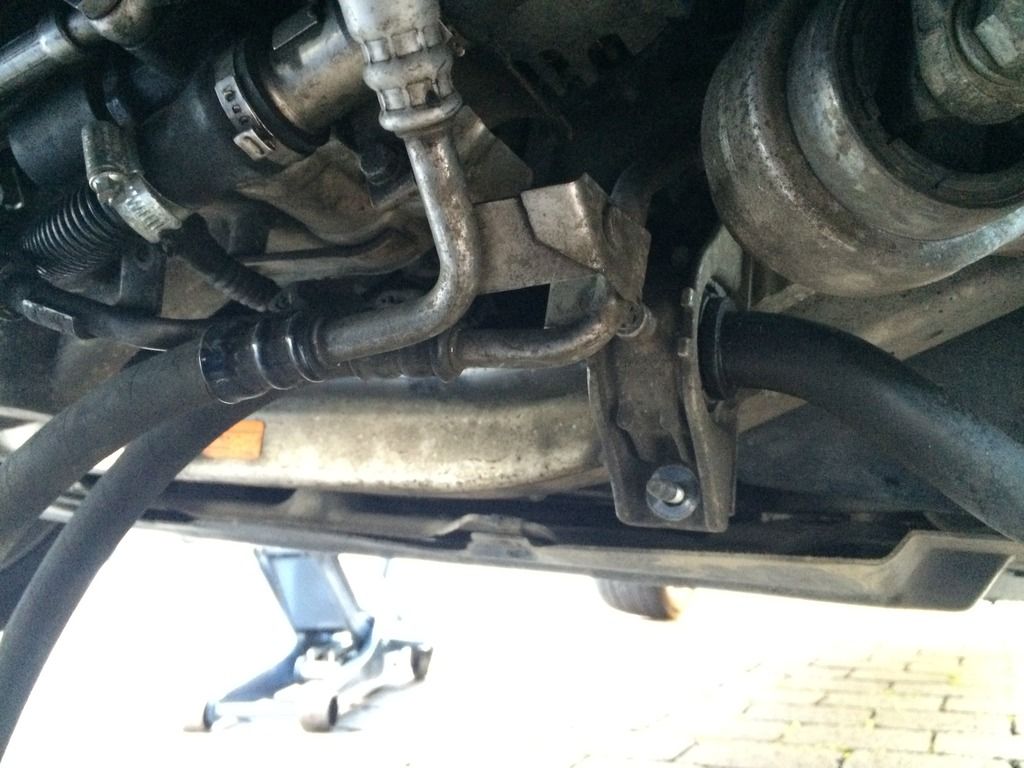 I also read that graphite lubricant was one of the best lubricants for situations like this. I picked up some Ambersil Graphite Lock Lubricant at Maplin (an electronics store), not cheap of course, about €5 for a tiny tiny aerosol of this lube. It is almost like liquid pencil!
Undershot of the car mid way through the job: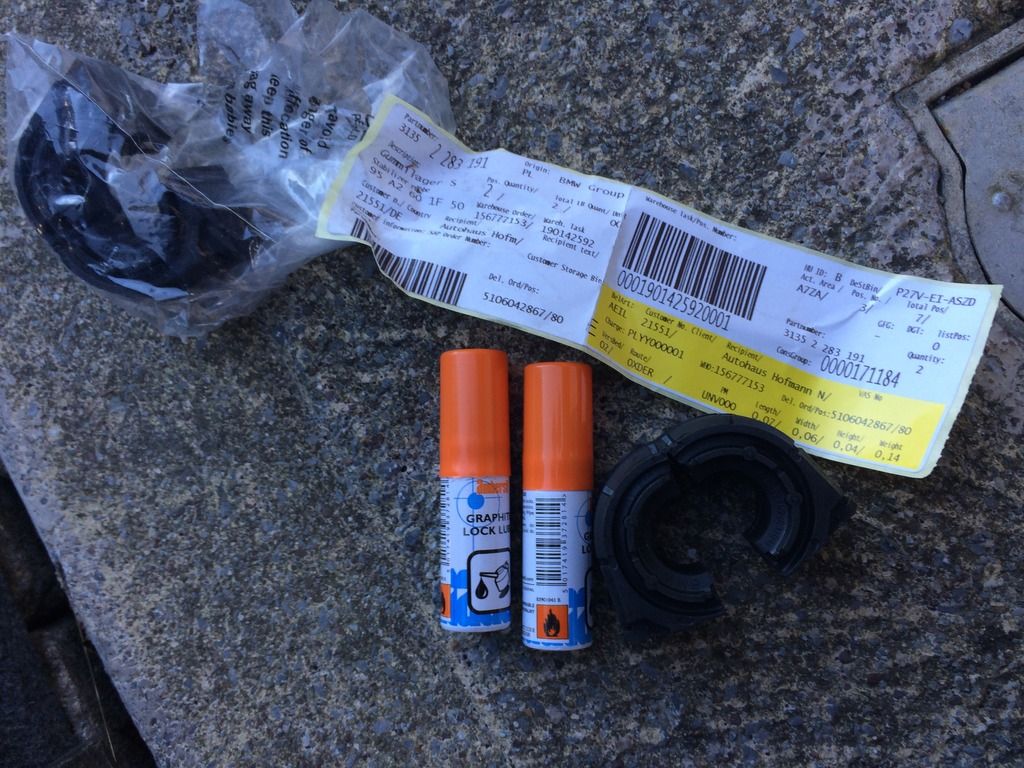 Removing the old ones showed that they were not that worn but maybe were a little bit harder than the newer item.
Had to undo the sway bar from the drop links on both sides in oder to be able to remove the sway bar complete. The way things are configured underneath it was necessary to remove the sway bar to refit the replacement bushes.
Here's the old bush in place on the sway bar, with the drop links disconnected I turned the sway bar whilst mounted in the bushes, you could feel the resistance so the bushes were not loose, but the striking thng was the squeaking that emanated from the bush, I had definitely found the source of the creaking!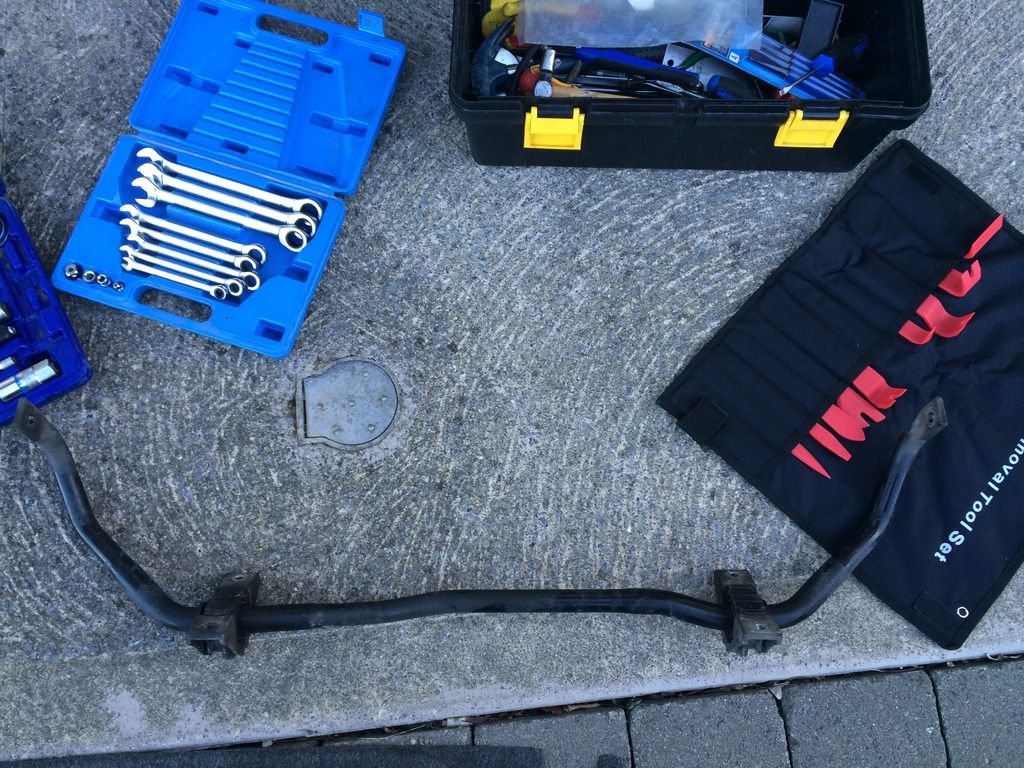 I noticed tha one of the bolts holding on the bush was very easy to remove, it seemed as though it was loose to begin with. When I noticed that I decided to use a bit of Loctite thread lock on the botls, along with using it on the drop link bolts. I only had Red Loctite so they won;t be going anywhere any time soon! (Blue Loctite is the one used for botls liek this normally!)
Afterwards I gave the car a wash and a coat of Dodo Juice Acrylic Spritz. I treated the wheel with Iron X fallout remover, sealed thm with Limbo Wheel sealant and finished the tyres off with a bit of Meguairs Endurance Tyre Gel. Looking good for about an hour in this rainy weather!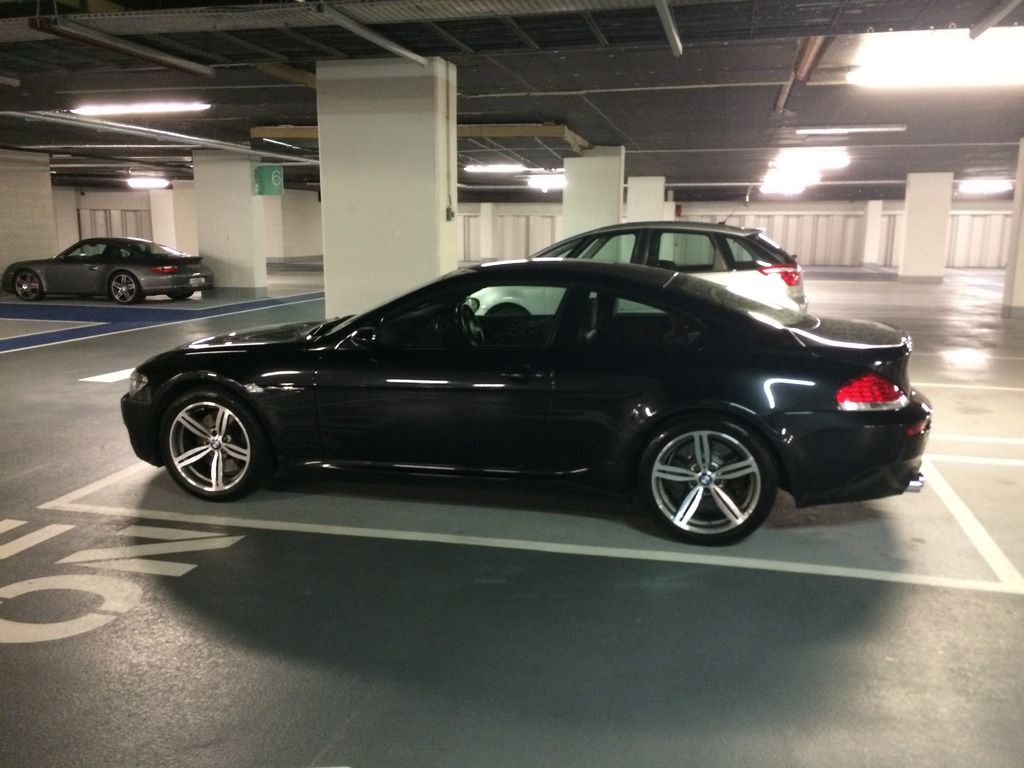 Result? No more creaking!