Hello again everyone!!!
This will be the fifth aka #5 Malibu meet and canyon drive!.
The last four were great turnout and it was very fun. I'm happy it went very well. Please note this is not a novice canyon drive. It is slightly advanced. Please have good tires and a full gas tank ready! Any type of suspension mods will help. Keep your distance from the person in front of you. Drive safely and respectfully. But still have some fun!
We drive together this isn't a race!.
Where?: Malibu California zip code 90265. very front/back of the Ralphs parking lot address. 23841 Malibu Rd.
When?:October 16th 5PM-6:30PM we will be leaving at 6:30 to take the drive. I as a local do not support Sunday driving what so ever.
There are too many bikers, out of towners and police out. Sunday is just a horrible day of choice to go driving in Malibu. So I thought Friday around a time every one is off work will do. I figure we hangout for a bit. Take some pictures, talk about our rides.
Around 6:30PM we will make the drive up Las Flores Cyn Rd. Than we will drive through Piuma which mergs into Malibu Canyon/Las Virgenes Canyon.
Once at the bottom we can either decide to part ways or continue on merging into mullholland dr going north ending out at County Line area ( if we decide to contunue this part of the drive it will take at least an hour ).
For those of you who were at the last four meets you know the course we plan to drive.
For all the new people just follow us and be careful. Drive safely and respectfully. Always look hundreds of feet ahead of you
Be prepared to see an amazing sunset and be camera ready. Lots of photo ops on this drive!.
And here is where we are meeting.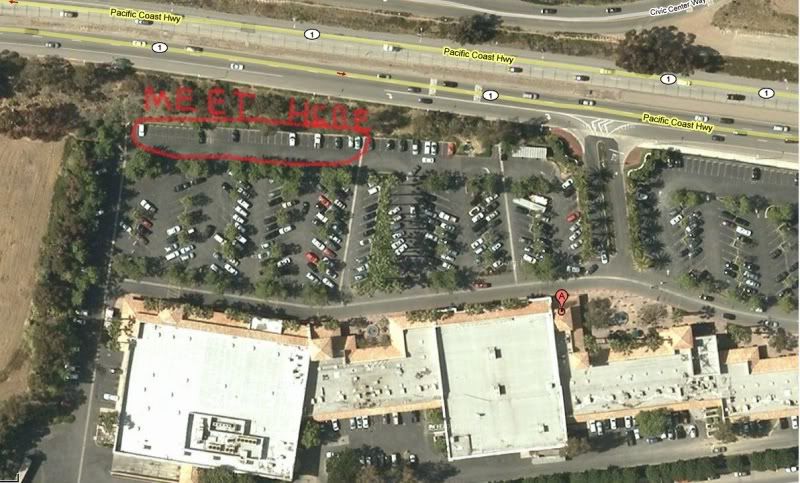 ALL BMWs Invited!
If you have any questions please PM me.
And please post here and let me know you are coming.
I can also give you my # if requested through PM.
Thanks.
Here's the other meets before this would if you'd like to see the fun
.
Hope to see you there!
#4
http://www.bimmerfest.com/forums/showpost.php?p=4571060&postcount=38
#3
http://www.bimmerfest.com/forums/showpost.php?p=4531726&postcount=32
#2
http://www.bimmerfest.com/forums/showpost.php?p=4496120&postcount=73
#1
http://www.bimmerfest.com/forums/showpost.php?p=4454357&postcount=45