Hi All
Just got my OEM roof rack and 2 touring bike holders fitted yesterday.
I'm pretty impressed with the quality and it fits quite nicely, the rack doesn't touch the roof as well. The bicycle holders are adjustable and can be set up to fit any bikes, they mount to the racks fairly easily and quickly and with no extra tools - tools are also provided in the kit.
The most difficult part of using the roof rack however is actually lifting the bikes up onto the roof of the X3. At 6ft tall I can mount them by myself but of you are height or strength challenged, you may want to consider a hitch mount setup.
Here is a quick pic: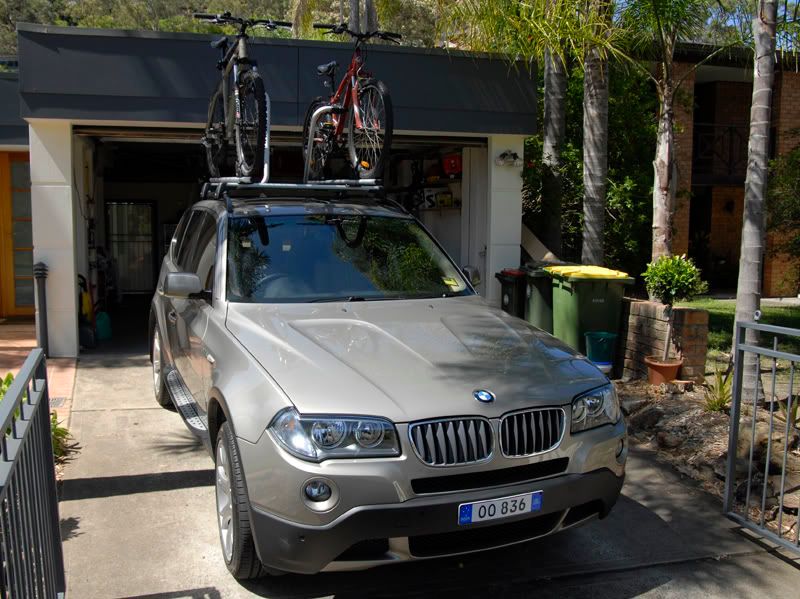 Cheers