Discussion Starter
·
#1
·
Took the X3 off roading last month, I think. Thought I'd post up some of the pics on here.
Went up to Tahuya, WA to see how the X3 handles the dirt/rocks/mud.
Stock suspension, wheels/tires. All iPhone pics.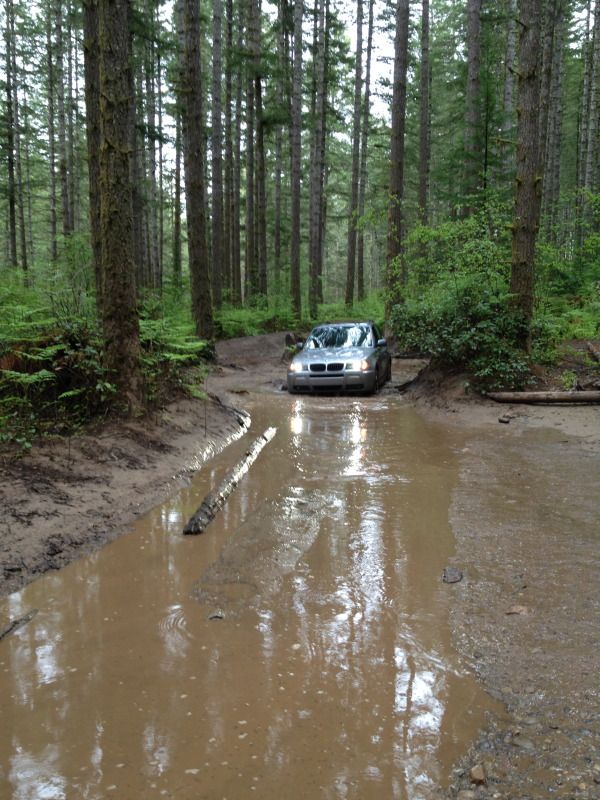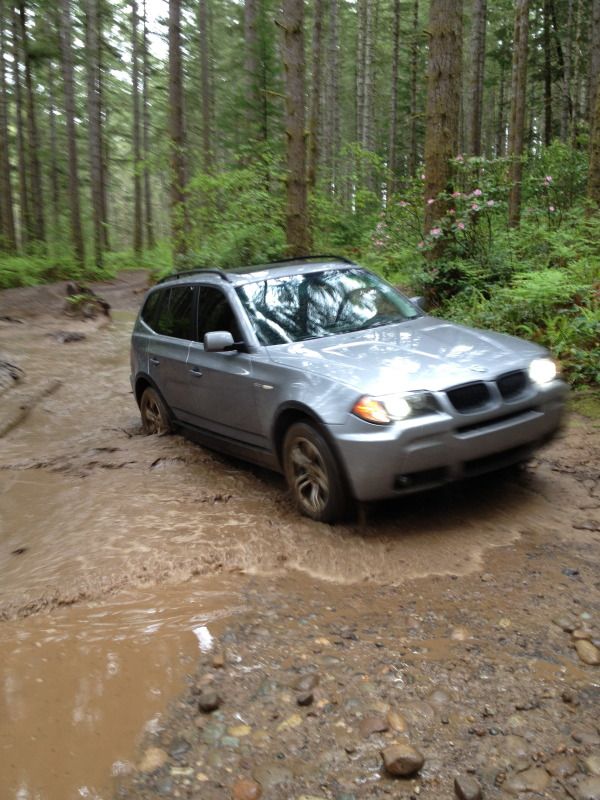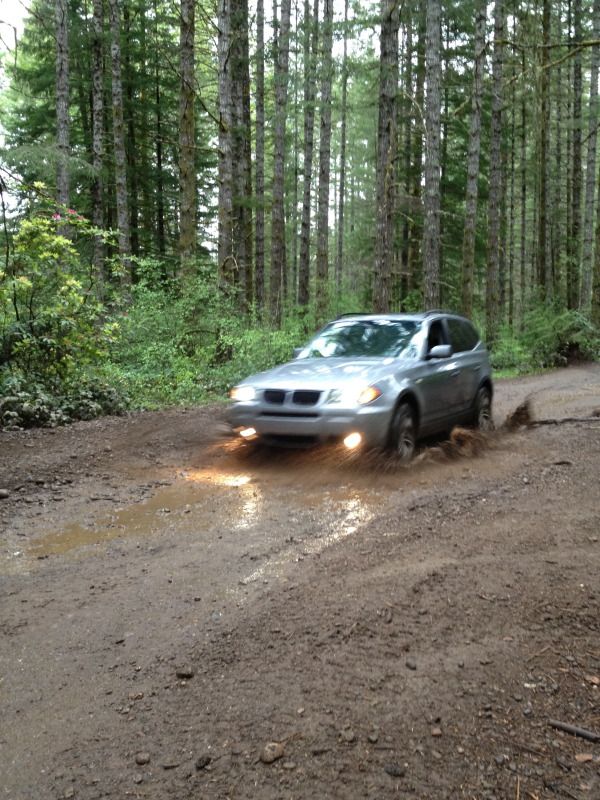 Best part of the day was when the Jeep on the left and his other Jeep buddies were just staring at me go through the mud and taking pics. lol. He probably posted the pics on a Jeep forum and talking trash that BMW's don't belong in the mud. haha.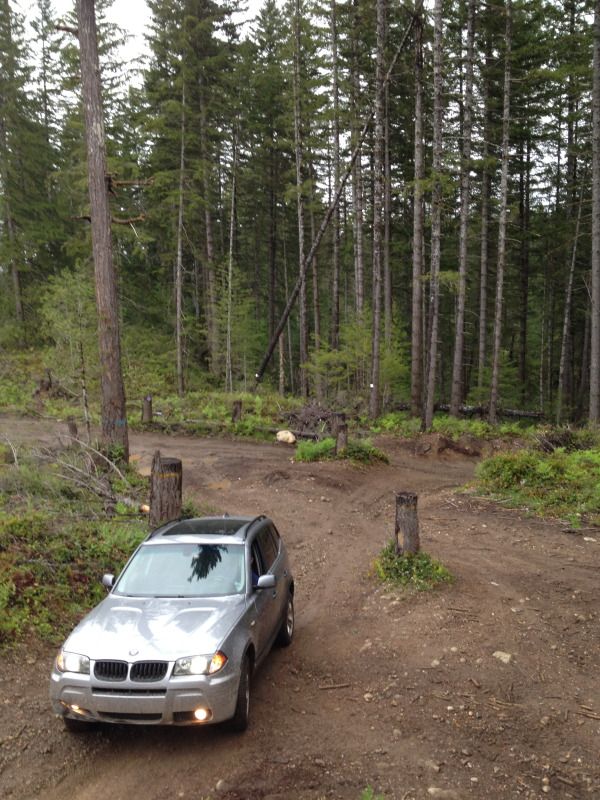 My spotter failed me and I ended up hitting a small tree stump which is why my bumper is dented
oh well. now I have an excuse to buy the Aerodynamic bumper :thumbup: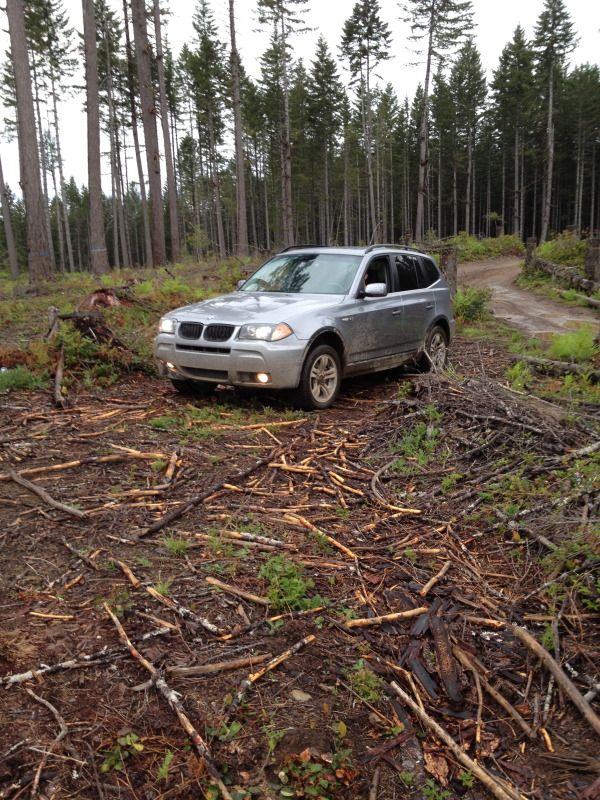 Looks so tiny next to my buddy's Tundra
got that 3 wheel motion. lol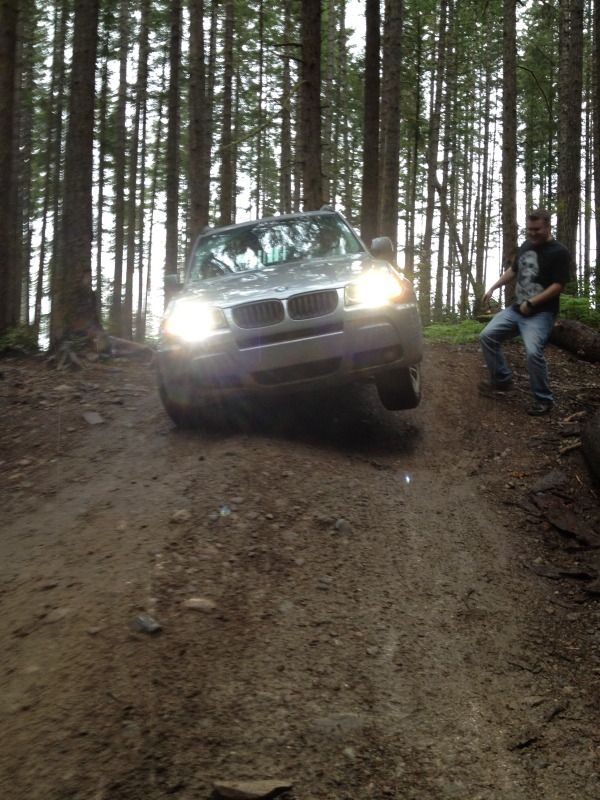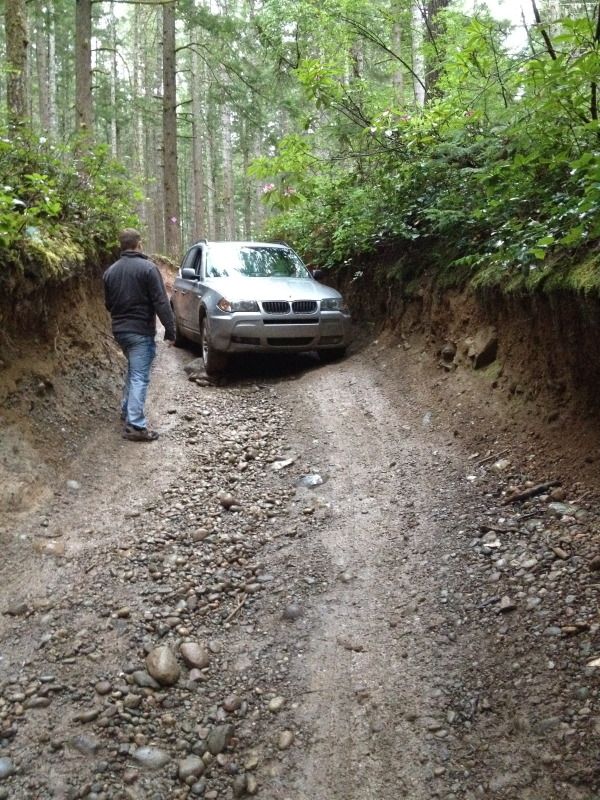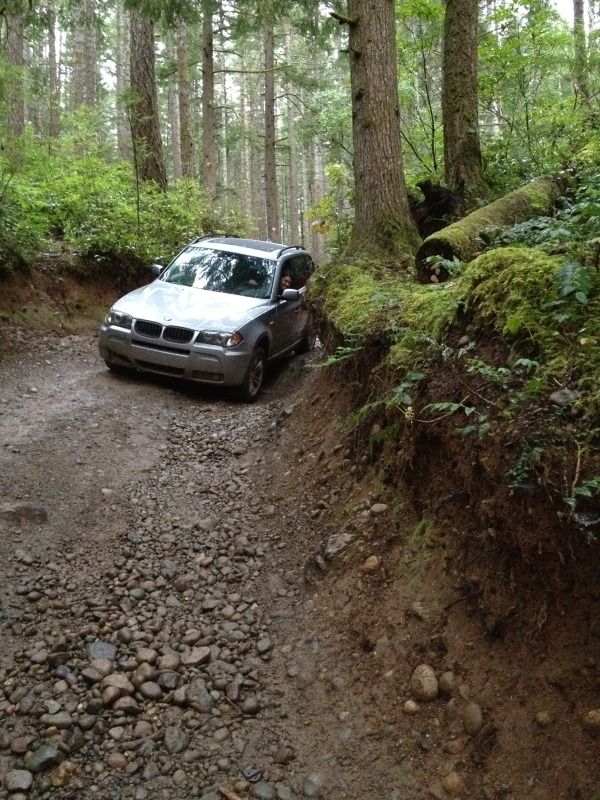 She survived! The aftermath pics: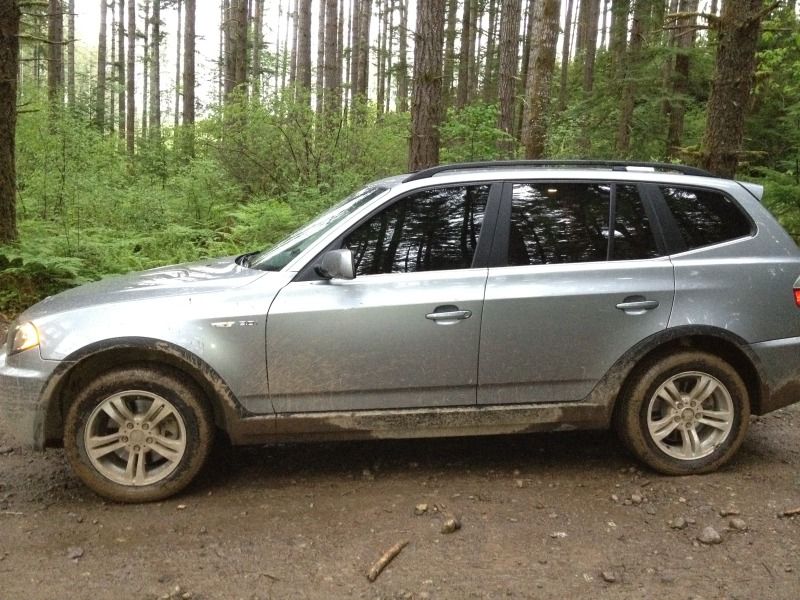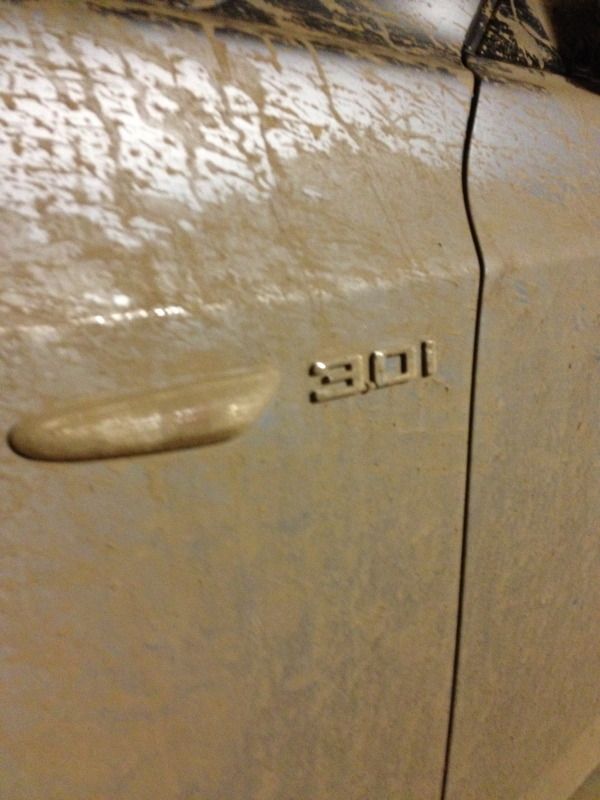 Playing in the mud
All in all, I had a blast driving the X3 in the mud/dirt. Pretty capable little SAV. :hi: