·
The Ultimate Übermensch
Discussion Starter
·
#1
·
I wanted to document my power steering pump installation so that anyone who needs to replace one might consider doing it themselves rather than shelling out a lot of money to have a band of orangutans do it. This job can be done in under 2 hours. On a scale of 1 - 10, I rate it a 3, my skill level being a novice. I drove the car up onto my Rhino Ramps so I could get underneath the car more easily. Some prefer using jack stands.
Parts Needed:
Power Steering Pump LUK LF-20 - 32 41 6 760 036
Tischer $404.80
1 Quart Mobil 1 Synthetic ATF or ATF of your preference. Don't use "power steering fluid". BMW advises using ATF.
1 pint Bass Ale draft, gently chilled.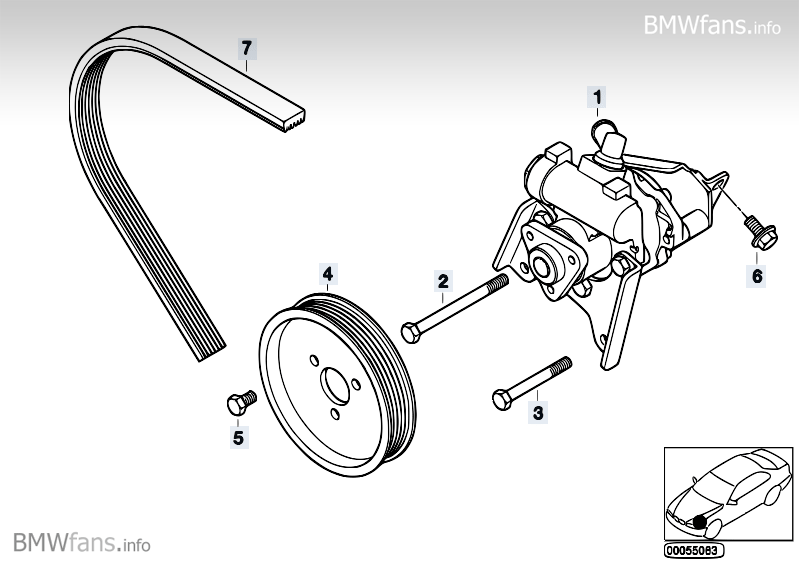 Empty Fluid Reservoir: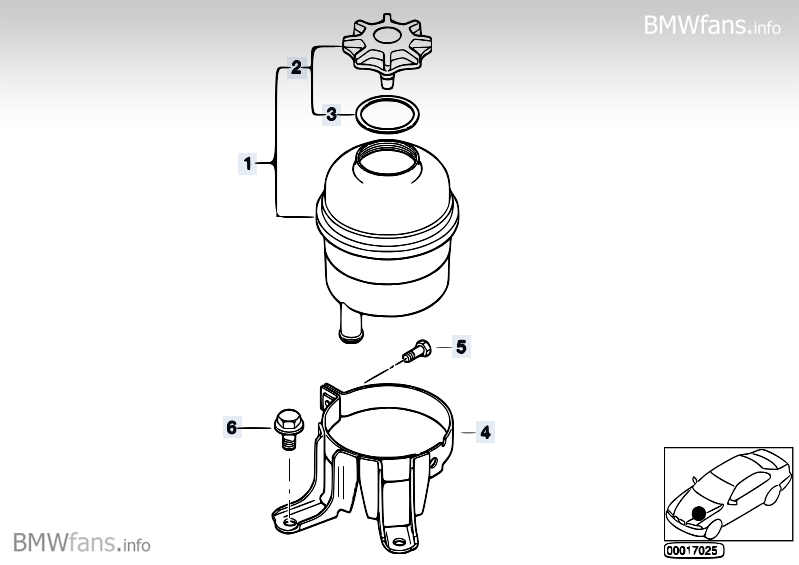 Use a turkey baster or some other syringe type tool. Don't worry if you don't get every drop . . . it will come out in the end!
Remove these: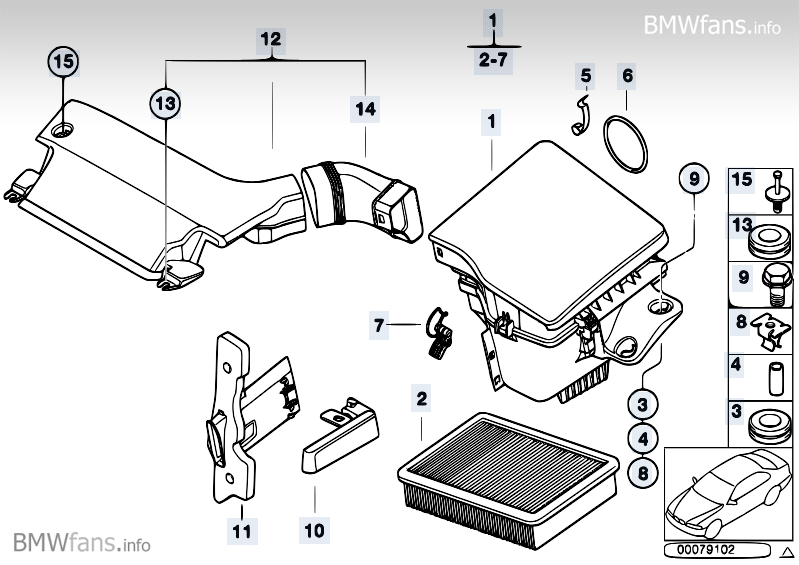 The fan shroud above looks intimidating, but it isn't. Remove the electrical connectors first, then unscrew (#5) using a T20 torx bit. Next, pull the pin out (#4). Now you're ready to lift shroud straight up and out of the way. This step is probably optional but I like having the extra room.
Loosen the 3 pulley bolts that attach the pulley to the pump:
See first illustration, bolt number 5. 13mm It's a good idea to loosen these up before removing the serpentine belt. Follow Paul180's directions here to remove belt.
http://www.bmw330ci.net/maintenance/belts.php
Follow this diagram when replacing the belt:
Remove splash guard under the engine bay:
This picture is for a 7 series but I wanted to post an image for reference.
Now you're ready to get to the pump. First remove the rubber hose from the pump. This is where the fluid will gush so be ready to catch it using a plastic container of some type. Next remove the high-pressure line using a 17mm combination wrench. I think it's 17mm. If the line cannot be separated from the pump at this time, don't panic. Now you're ready to remove the pump. Remove bolt #'s 2, 3 and 6 (referenced above) using a 13mm socket. If the high-pressure line is still attached, gently wiggle it free from the pump.
Now you're ready to install the new pump. Complete all steps above going backwards this time. Fill reservoir with fluid to the max line. Start car, gently reverse off of the ramps. Now turn steering wheel from lock to lock several times. If steering wheel doesn't want to move, don't panic like I did . . ., :yikes: Rev and hold up to 2500 rpm and gently turn wheel left and right. This builds up the pressure needed to open up the valve inside the pump. Now drive around the neighborhood and come back, check that level is okay.
Here are some helpful footnotes:

When reattaching the high-pressure line the bolt doesn't screw in all the way. It wasn't designed for that so when tightening it to the pump, and you feel it getting snug, that's the ticket! Do not over tighten.
I don't use torque specs. Common sense will give you a feeling when it's tight enough.
It isn't necessary to remove front sway bar as Bentley recommends.
Finally, . . .