Discussion Starter
•
#1
•
2013 650 ix with 30,000 miles.
Over the last 2000 miles I've noticed that the left front brake pad is not making full contact with the rotor at the outer edge. The brake pads still have a lot of life left based on current thickness and the wear on the rotors themselves is relatively minor with a very small lip at the outer circumference.
Tried some hard stops to see if that would make the pad fully contact the rotor but no change. Planning on trying some really hard stops next but wondered if anyone has seen something like this before. Thanks in advance.
Left Front Rotor: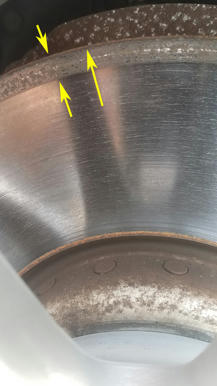 Right Front Rotor: