Discussion Starter
·
#1
·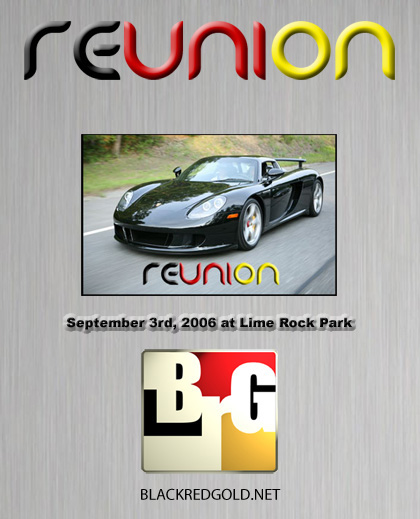 Reunion will be taking place September 3, 2006, at Lime Rock Park in Lakeville, Connecticut in conjunction with the Rolex Vintage Festival presented by BMW.
Click to register
Reunion
Please note: you must PRE-REGISTER if you plan on entering the car show competition.
Specifically offering German automotive enthusiasts their own show competition & exhibition, Reunion provides 7 different categories in which to showcase your vehicle.
• Best of Show
• Audi
• BMW
• Mercedes-Benz
• Porsche
• Concours
• Best Team
Reunion will feature technical sessions presented by industry leaders. These sessions will focus on new products and also look at the newest emerging technologies and services. These professionals will also field questions from attendees on all session topics, and will allow enthusiasts to speak face to face with the very people involved with the cutting edge of product development.
Numerous vendors will be in the Reunion Exhibitor Pavilion. A showcase of products and services, attendees will see firsthand the quality of products they've only seen online or in catalogs. Secure a souvenir of the day by placing an order at the Exhibitor Pavilion and arranging to have the item shipped to your home! Cannot find a particularly hard to find piece? Now you know where to find it.
BlackRedGold.net's Reunion. September 3, 2006.