Discussion Starter
·
#1
·
European Delivery trip, BMW 335i M-Sport
Trip prep
High school German class was a long time ago. To try to brush up a little, I downloaded several podcast language lessons from Deutsche Welle (
www.dw.de
) and spent probably a few hundred hours listening to them. It was an enormous help. Even more helpful was that my younger daughter was a lot closer to her high school German, and had spent a month in Nuremburg a few years ago. Between the two of us we made out okay.
After reading a lot of posts on this forum, we got the Marriott Rewards chip & signature card from Chase. It served us well, and there were a few places that my daughters were unable to use their mag stripe cards, but the chip & sig card always worked fine. I would sometimes get asked about a pin, and had to explain "kein pin, unterschreiben", and that always resolved the confusion.
Thursday, May 16 - Departure
We caught an evening flight on United from Washington Dulles to Munich. The flight was fine and the food was actually pretty decent. Sleeping on a plane is always tough for me, so I probably only got about 4 hours of sleep.
Friday, May 17 - Arrival in Munich
We arrived in Munich at 7am. Rolf met us right outside immigration, and we sat down at the airport McDonalds to review the trip plans. Rolf had a lot of advice and suggestions of things to see in Munich. As it turned out, by the time we were back in Munich at the end of our trip, I didn't remember what all the marks were that Rolf wrote on the map! Rolf also explained how to use the U-Bahn (subway system) to get to the BMW Welt.
Rolf drove us past the Welt and down to our hotel, the Marriott Couryard City Center. Along the way, he dispensed some valuable advice, including "Don't speed!", and answered a few questions about speed limits and traffic signs. An important tip: NO right turn on red.
To our surprise, we were able to check into our rooms early. Against my daughter's advice, we took a short nap before heading out. We walked much of the pedestrian zone around the Marienplatz, then went to the Hofbräuhaus for lunch.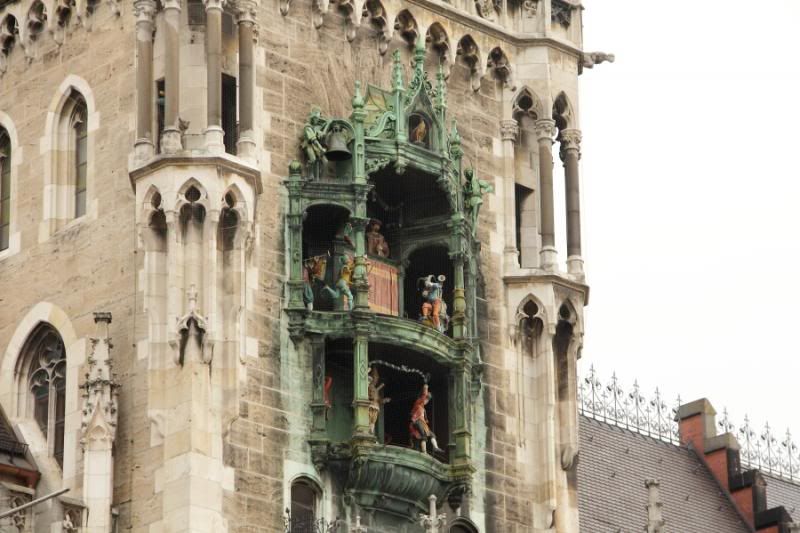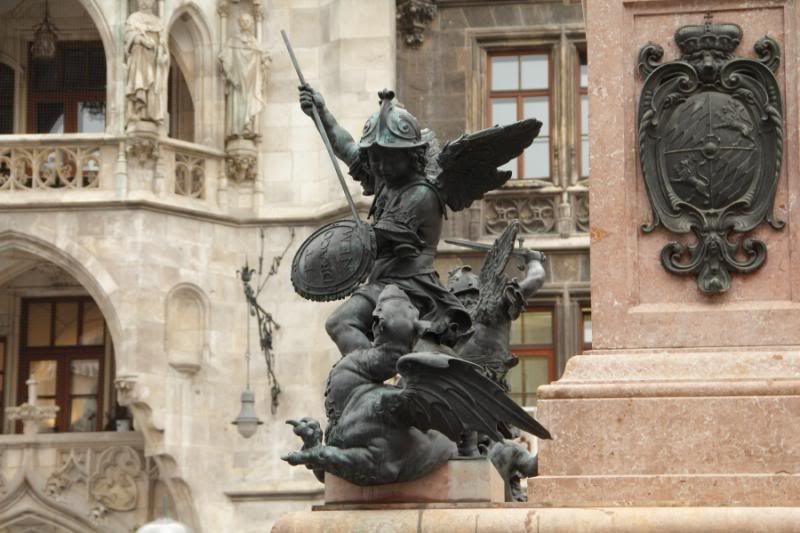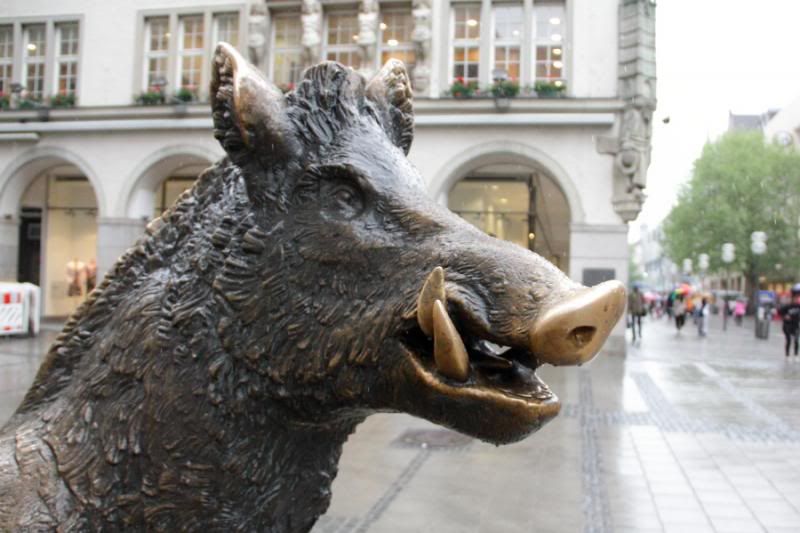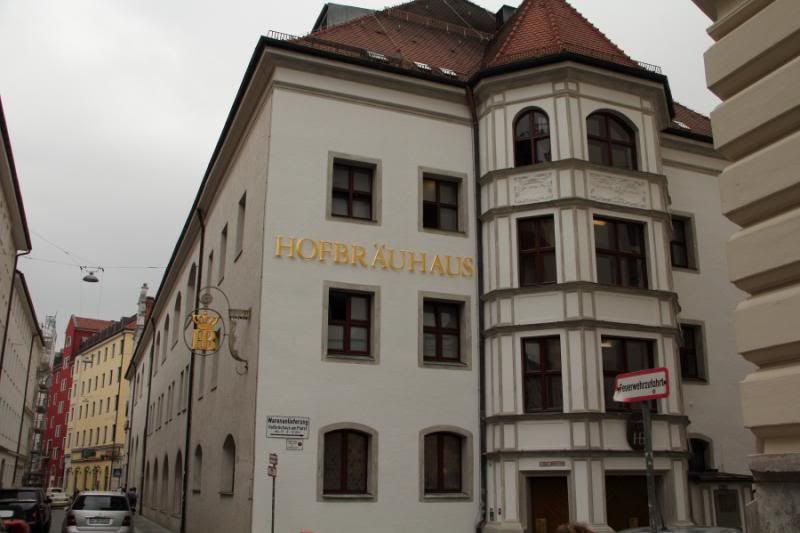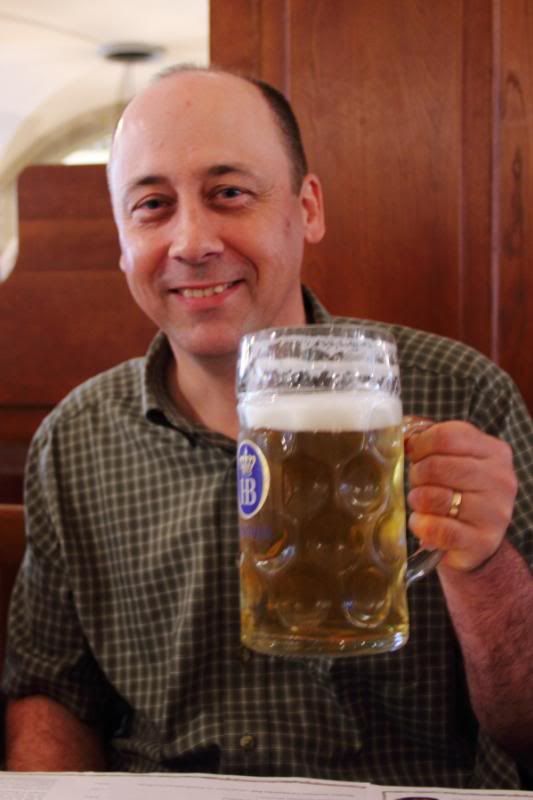 Before the trip, most people I spoke with said "oh, as soon as they hear you speak, everyone will answer you in English." That turned out NOT to be my experience. Even in the Hofbräuhaus, which is perhaps the ultimate Munich tourist location, our server spoke very little English.
Courtyard by Marriott München City Center
Schwanthalerstraße 37
80336 Munich, Germany
+49 89 54884880
marriott.com

Hofbräuhaus
Platzl 9
80331 Munich, Germany
+49 89 290136100
hofbraeuhaus.de
Here at our first meal in Germany we ran immediately into one of our consistent challenges -- tipping. We paid the bill by credit card, and when the receipt came back it lacked the typical (for the US) tip line. Too tired to think about it very hard, I just left a tip in cash.
After lunch we walked to the Deutsches Museum, a museum of science and technology. I enjoyed it, as did my engineer daughter, but my wife and older daughter didn't get much out of it. It didn't help a lot that all of the signs and descriptions were solely in German. I'd have enjoyted it more if I wasn't completely jet-lagged, but really the whole point was to burn off the day until it was time to go to bed, so I'd chalk it up as a success.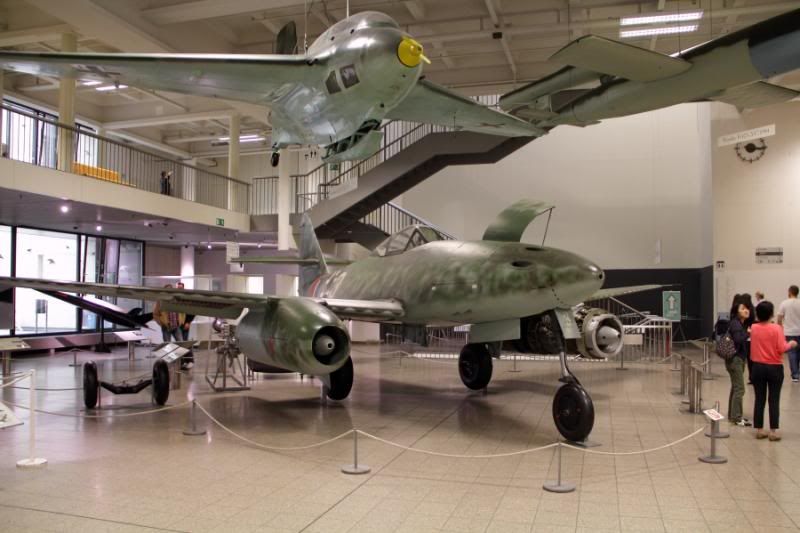 Deutsches Museum
Museumsinsel 1
80538 Munich, Germany
+49 89 21791
deutsches-museum.de
On the way back from the museum the cloudy day turned to fairly heavy rain, and we weaved our way from overhang to overhang along the Marienplatz back to the hotel, where we asked the desk staff for dinner recommendations. The Courtyard staff members were very friendly and helpful, and all spoke excellent English. American travelers will feel right at home here.
The concierge recommended a small Italian restaurant a few blocks away, and since the rain had let up we walked over. Although we didn't have a reservation, we were on the early side and they were able to seat us right away. Our waiter at first seemed a bit cross with us, perhaps because we were taking so long to work through the menu, and he knew he'd be needing the table for a later reservation. In my halting German I told him we'd just arrived early in the morning and were all very tired, and he slowly warmed up to us. The food here was quite good. By the time we got to the end of the meal and I asked him how to best pay the tip, he was chatting with me about a relative who had an Italian restaurant somewhere in Virginia, and we were buddies. Lesson learned: it's WAY better to plug along in mangled German than to "expect" English! The tipping secret, by the way, is simply to tell the server how much you would like to pay in total -- "fünfundsechzig in total, bitte". He had a final chuckle when I had to run back into the restaurant to look for my wallet that I thought I had dropped under the table, only to then find it in my pocket. What can I say, I was tired.
Osteria La vecchia masseria
Mathildenstraße 3
80336 Munich, Germany
+49 89 5509090
lavecchiamasseria.de