Discussion Starter
·
#1
·
For 3 years I had a 1995 honda prelude S with some nice 17" rims and jdm black headlights...it was my first car, and i loved it
i was driving on 680 in San Jose a week ago, and my girl noticed white smoke coming from where her feet were. I pulled over right away and the car began filling with smoke, mostly in the cabin but some in the engine bay. I was able to save some things and called the fire department, and within a minute or so flame were licking away at the passengers seat. After another minute the car was engulfed in flames, and finally had a small explosion before the fire department came to put it out
i didn't have full coverage insurance, so the car was a complete loss
There is a silver lining to this incident however. My father left me some money and i was able to buy a black '99 540i automatic. the car only has 67500 miles on it, and i got it way below blue book because of some minor paint chips and dings.
let me just say..oh my ****ing god this car is fast. Not posting this to brag, but rather to share my excitement with the 282 hp 320 ft/lb stock V8, after coming from my first car, the 135 hp prelude
some pics for yall of the new thing..dont want to post pics of my old lude..too painful!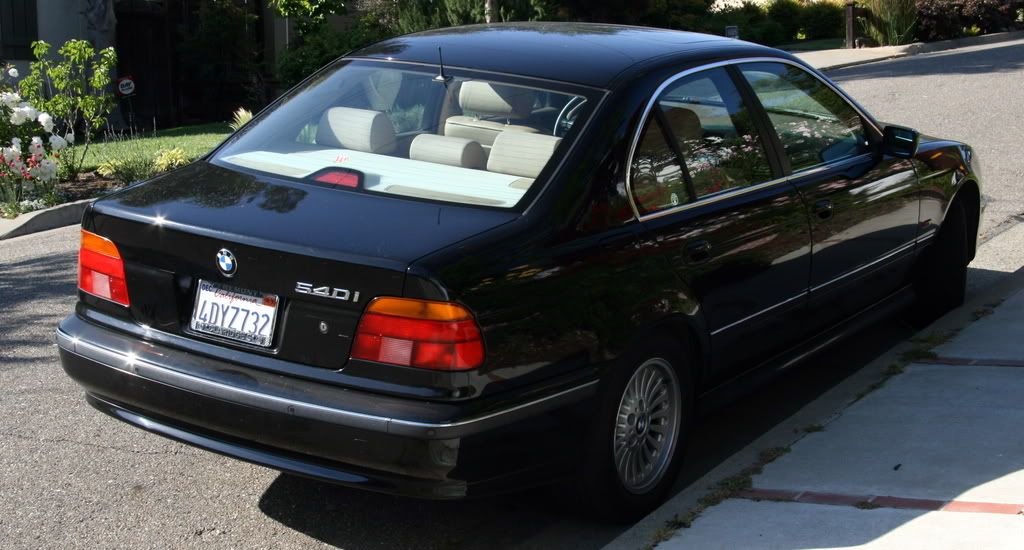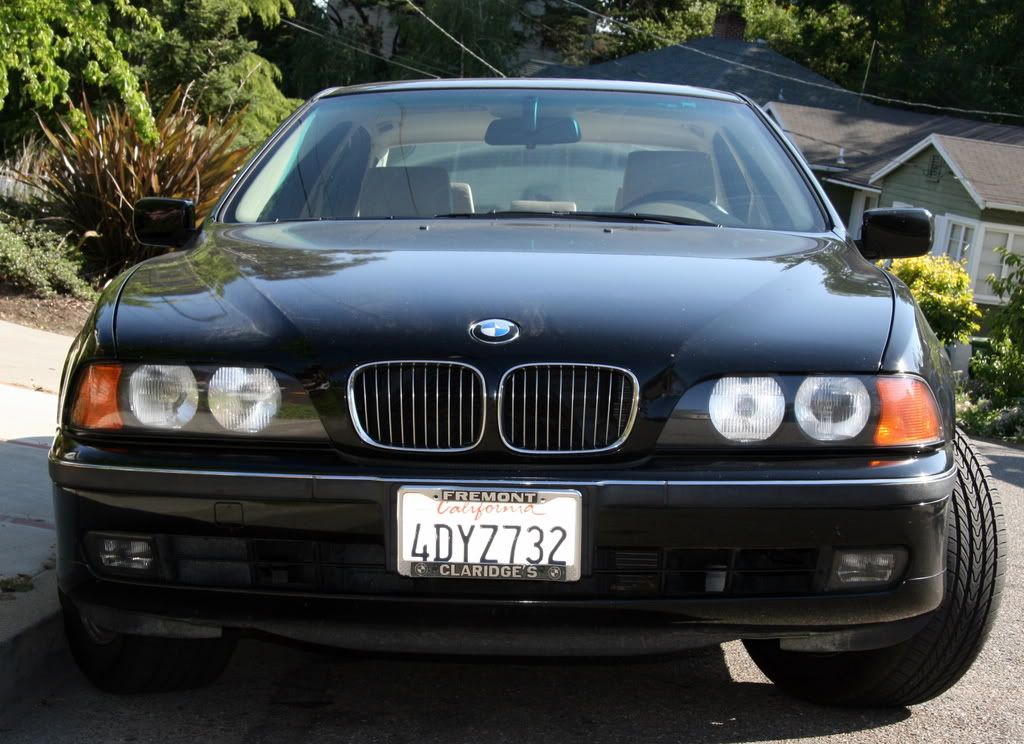 future mods...if i have enough money, in no particular order:
rear windows 15% tint, front 25%
HID AE headlights
M5 front and read bumpers
New wheels
Dinan CAI, Throttle body, MAF, and engine software
Remus exhaust