My front driver side tire blew out today at 60mph on the highway (I don't think I hit anything). I drove 2 miles to Firestone and they replaced the 2 front tires (the closest BMW dealership was 20 miles away). They said I also need to replace the back tires, but they didn't have them in stock (my tires are staggered).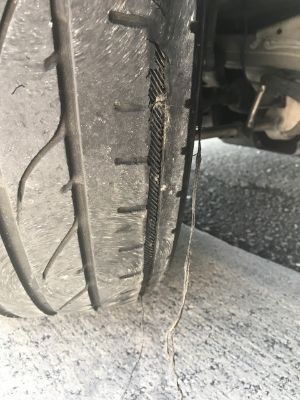 I rely HEAVILY on the expert advice of the BMW certified mechanics and the TPM (which didn't alert me of an issue before or after the tire blew out). My last service was in March and they said my tires didn't need immediate replacement.
I've had these tires about 3 years/30K miles and I'm not an aggressive driver. Actually, I bought the car Certified Pre-Owned, so I'm not sure how many miles they were driven before I got it.
1. What are some possible reasons this would happen to run flat tires?
2. Anything I should do differently moving forward?
3. I don't believe Firestone reset the TPM, should I do it myself in iDrive? (When I asked they said it should reset automatically...
)