Discussion Starter
•
#1
•
RW Carbon is very proud to finally introduce the first glimpse of our
GTS Style Carbon Fiber Hood for the BMW F80 M3 and F82 F83 M4
models. This process took some time, but the results are absolutely breathtaking. The first installed pictures come to us from our factory on their Yas Marina Blue BMW F82 M4.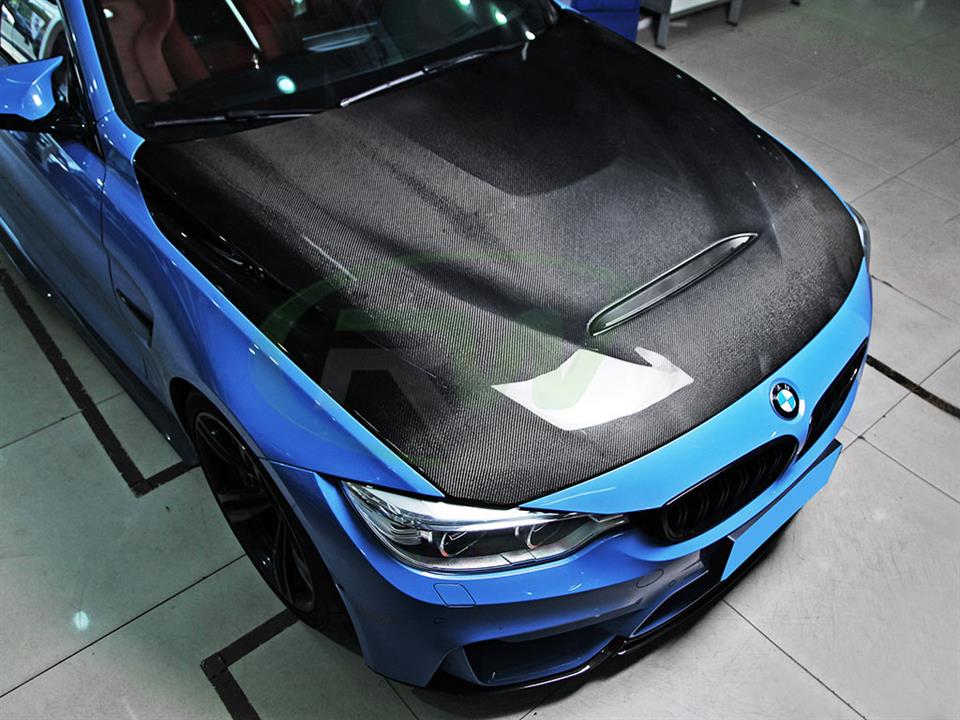 These GTS Style hoods are currently available for purchase. Our first shipment of them will be arriving in about 4 weeks. Pre-orders are already starting to come in so if you want to reserve one on the first shipment we highly recommend you place your order today.
RW Carbon will be offering the hood in two options. Option one is in full carbon fiber and will be priced at $2999.95 + shipping. This option is great if you want to keep the hood unpainted to show the beautiful carbon fiber weave or just want to paint some of it and have some of the CF show through for a more aggressive touch.
The second option is an FRP version. These will be priced at $1999.95 + shipping. This option will have to be fully painted but will still give you that aggressive GTS styling without the carbon fiber price tag. All prices are subject to change over time.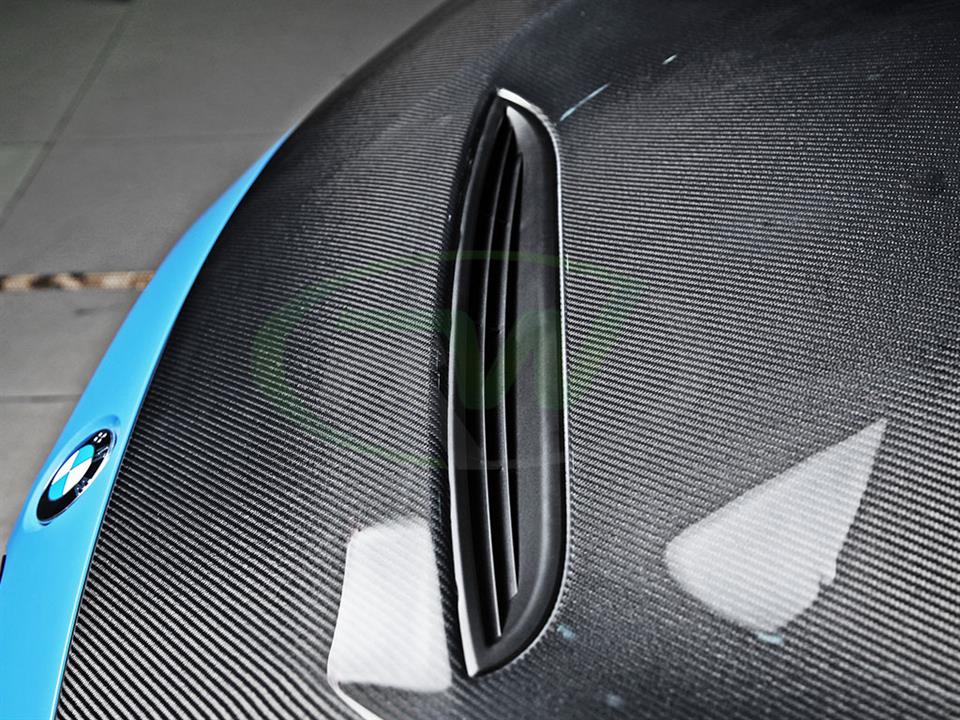 We used the original GTS hood from BMW to make our mold so we can guarantee great fitment. As you can see from the pictures the fitment and quality is incredible. This hood simply replaces your existing one and reusing the OEM struts and hardware. We do highly recommend these are installed by a professional body shop as it will need minor adjustments.
If you have any questions at all regarding this new GTS Style Hood for the BMW F8x M3 and M4 please reach out to one of RW Carbon's CF experts. We are all very knowledgeable and can answer any questions you may have. You can reach us by phone at 714.328.4406 or email anytime at
[email protected]
.
Facebook:https://www.facebook.com/RWCarbon
Blog:http://rwcarbon.wordpress.com/
Website:www.rwcarbon.com
Email:

[email protected]


714.328.4406
CS:714.328.4408

​