Received some valve adjusting plates today. Ordered six each of the six smallest sizes (thickness wise). Smaller than I thought.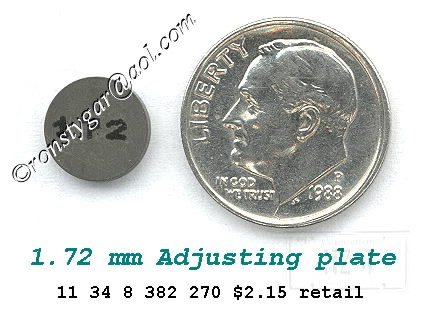 Pic of adjusting plate as shown in the parts data.
Pic of tool 88 88 6 113 160 showing the individual components.
The S54 stuff 88 88 6 113 163 didn't come with mine. Will call on this tomorrow.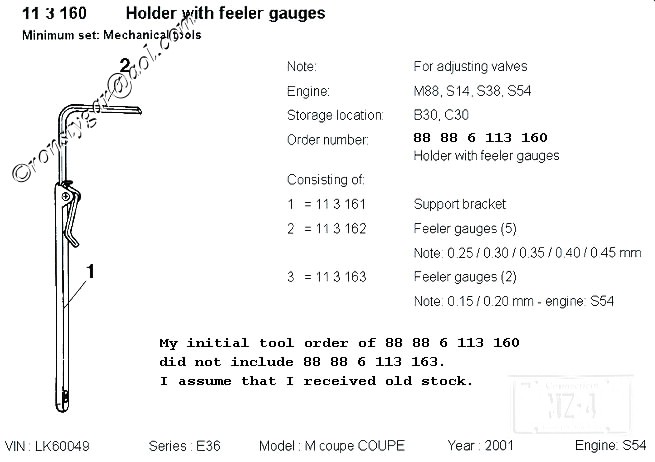 Original post that was made on the other board.