A long overdue update on the project. Progress has been slow because of work taking to much of my time. Unfortunately I haven't figured out how to not have a job but still have money to build BMW's :dunno:
Anyway, the route changed from a quick flip, to a keep it for a while, to I'm keeping this thing forever.
The motor is fully rebuilt sitting around waiting to be dropped in.
M50B25
M54B30 Rotating assembly
S50 Cams
3.5" AFI Intake
3.5" Euro MAF
3.5" - 3" Silicon Intake Boot
Ebay Stainless Headers
Rebuilt 21.5lb Pink Tops
TRM S50 Tune for above mods + 7000rpm redline
FULL Rebuild
As far as the rest of the car, I'm still working on the interior/wiring. If I deleted it, ALLLLLL of the wiring came up, from inside the fuse box through the entire harness to the grounds. It's tedious but it's the right way to do it.
Alarm System: All gone (Even the hood switch)
Cruise Control: All gone (Yes, that massive harness)
Washer Fluid System: All gone (Even the brackets for the tank)
Fog Lights: All gone
Sunroof wiring: All gone
I have sourced a headliner from a slick top 318ti that I will be picking up, and I have a fiberglass panel that is being molded into the roof line. along with factory fog light delete panels and the factory interior switch blank out panel for the fog lights.
Audio is the (With stock AMP) 10 speaker setup, speaker harness is from a 97 M3.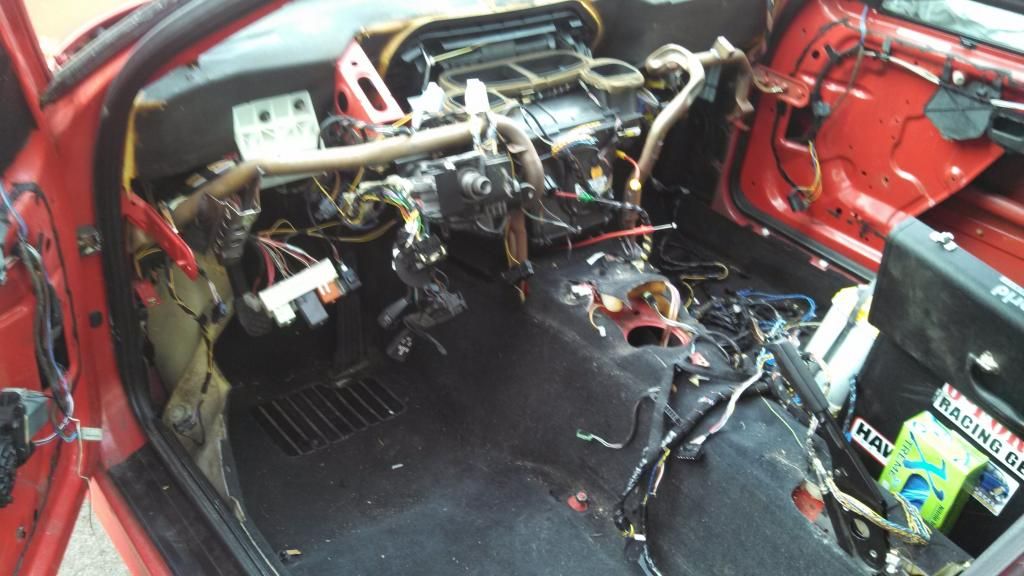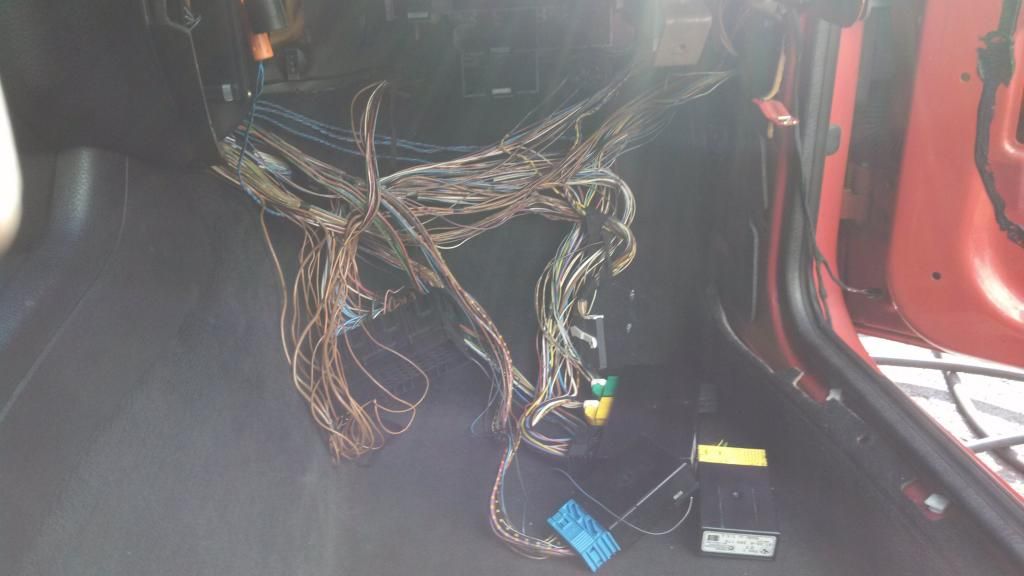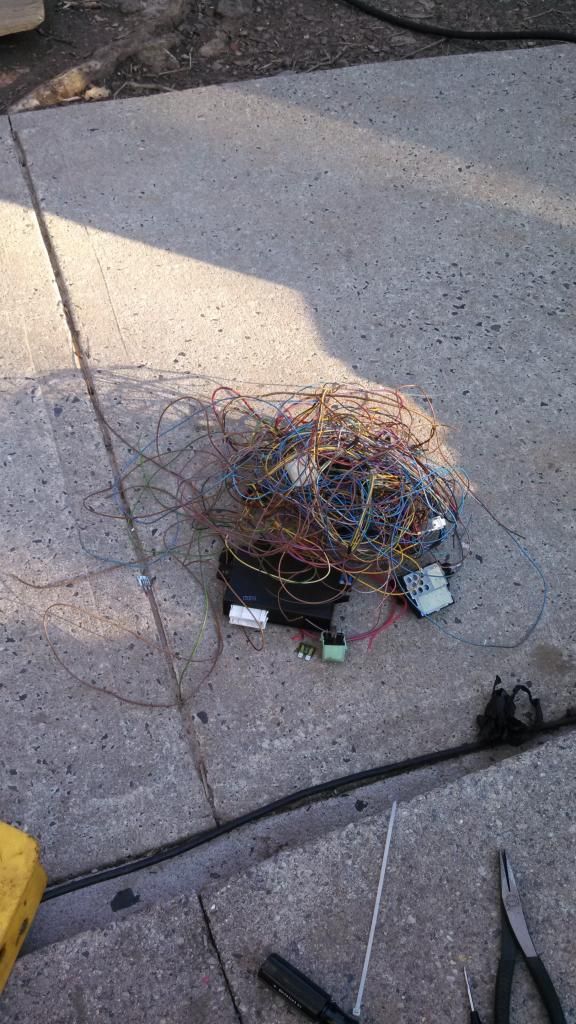 More updates to come!