M coupe allocations came out Wednesday of last week.
Although expected my dealer didn't get one. There were six allocations in the Eastern region.
He placed an order and said he would see what he could do.
Yesterday he called and said that he got me a car.
Stopped by today with the Performance Center delivery paperwork etc.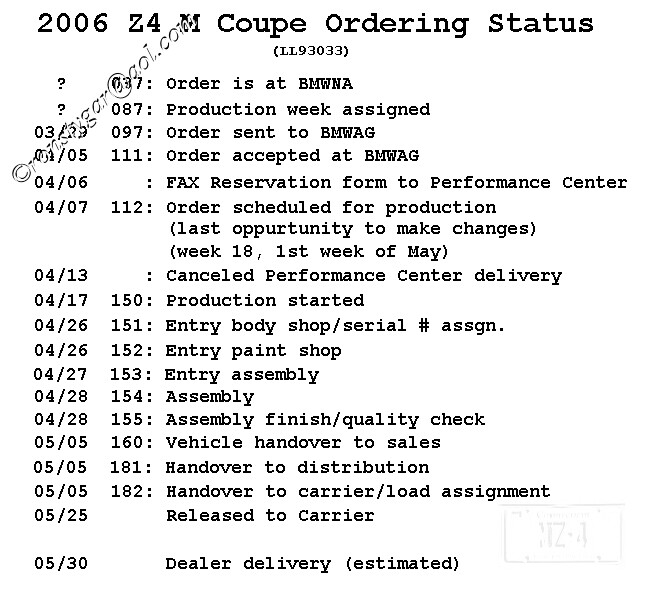 Following is the time frame of the '01 M coupe.