Discussion Starter
·
#1
·
So, after talking to everyone I knew, their mechanic and several other people that I didn't know, I ordered a TC Kline True Match Single Adjustable coilover kit with 450# front springs and 500# rears. I also ordered Motor Force Camber plates.
I got the call that they were in early yesterday afternoon, so I threw the kids in the car and drove the 90 minute round trip to the shop I purchased from.
Installed them this morning with the help of one very experienced friend and another who can wrench a little bit, but hasn't done this before, but will be doing it on his 95 coupe soon. Amazingly, during the first test run, I got into a nice straight section of road and let go of the steering wheel. No pull at all. From anywhere.
After a few adjustments, I took the car out for another spin...OMFG!!! Firm but not jarring ride, car rolled straight with no hands on the steering wheel, and MAN can it HANDLE!!!
Need to fix the ride height, but it's to farking hot right now, so you'll just get a few comparo shots. When I get the wheels off, i'll take pics of the rear setup and when I get the ride height fixed I snap shots of the car.
As of now, the ride height is...

I'll be working towards 12.75 front & 11.5 rear
Old & New left front strut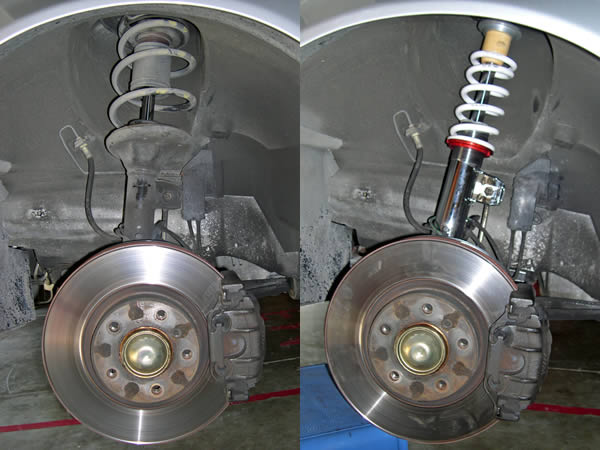 Old & New right front strut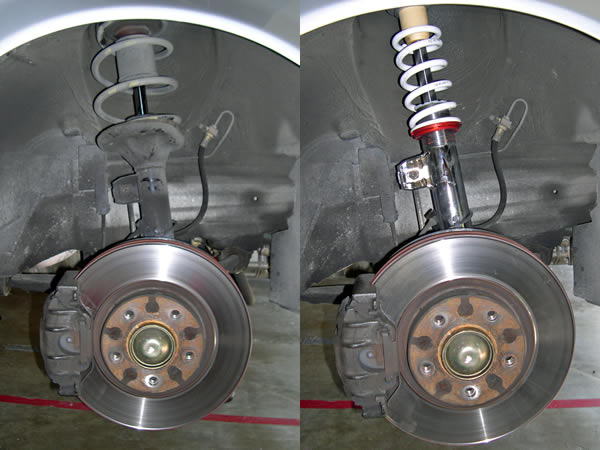 Old right rear assembly and a little something missing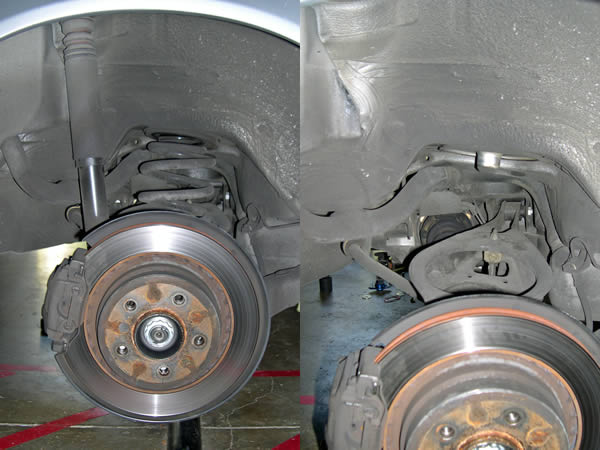 When I'm done adjusting the ride height - and after I've washed the car - I take some after shots, so as to offer up yet another before/after comparison...and I'll snap some shots of the rear assembly while I'm at it.