Discussion Starter
·
#1
·
Here's the question:
Should I remove the M-stripes from my MC?
Originally, my intent was to do something different for M-Fest and Bimmerfest. However, during the months I've had the stripes, they have really grown on me. Everyone who has seen the stripes and have spoken to me in person have given a thumbs up. Some people have really, really liked them, some people have said they are just "cool". At Bimmerfest, I noticed it was photographed by many people. Even driving around Santa Barbara, on two occasions people stopped to photograph the car as it stopped at a light. A guy even took a photo of the car in Beverly Hills when we stopped for lunch on the Friday before Bimmerfest. Any time I drive down the highway, few people pass without an extended look (Including the cop who gave me a soft ticket as I drove WITH traffic for doing 85 in a 70 South of Barstow)
On the other hand my wife thinks it's over the top and "cheapens" the car. My sarcastic female lawyer associate/employee says it's very "San Francisco". My daughter has me drop her off at middle school a block up the street because she does not want to be identified coming out of the "Gay Rainbow Car"
O.K., I'll say it: I LOVE THE STRIPES. (I also like the soundtrack from RENT, sorry) For those of you who know me, you know I wear conservative suits to work and pretty much live a "regular dad" lifestyle with a wife and 5 kids. My LOUD MC is clearly out of character, but if I had my way, I would take off the vinyl stripes in favor of replacing them with a deep, high gloss permanent paint job.
Taking off the stripes will feel like dating Pamela Anderson, and, after getting used to a real handful/mouthful on a regular basis, having her remove the breast implants.
But I want to know what you guys think. Should they go?
Before: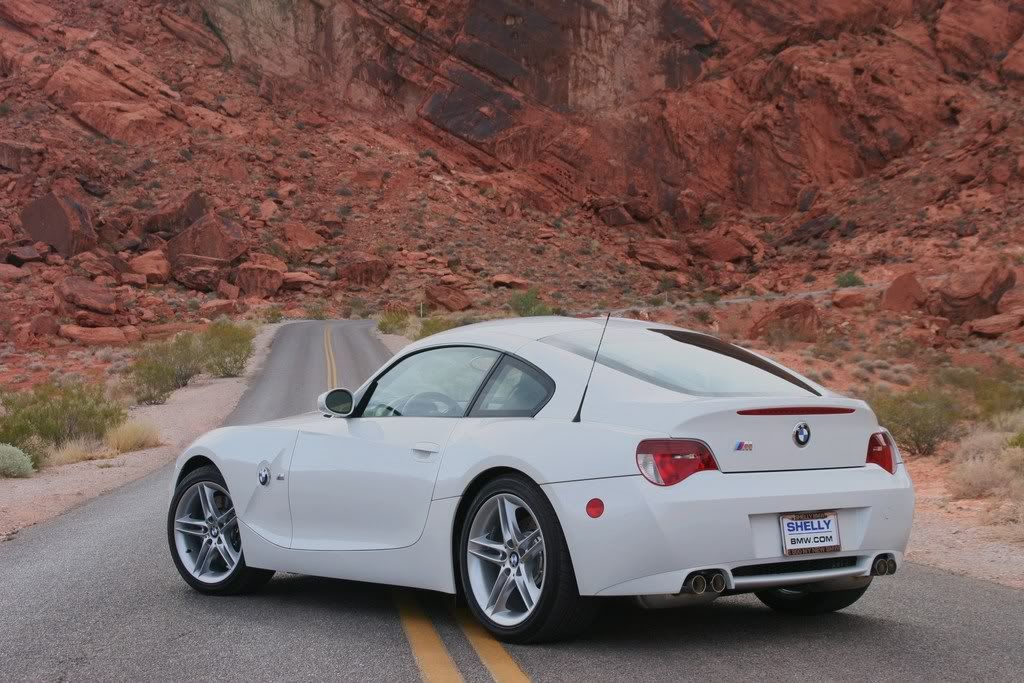 After: